With the 2020 Tour de France now out, we're busy planning our 2020 line-up of tours, set to be launched on our website, October 22nd!
While you wait...hear what 17 x Tour de France contender, Stuart O'Grady has to say about the route...
---
"It's a brutal, brutal course, but good", says Chris Froome.
"The hardest in six years!"…
This is the opening comment coming from a 4-time TDF champion...If Chris thinks it's going to be hard, then God help the rest!
The organisers have created a course to hopefully give France their first victory since Laurent Fignon way back in 1984.
There's only one TT and almost every stage is going to be a battle of concentration and courage, something that Alaphillipe, Pinot & Bardet have a lot of.
This edition starts off in the beautiful Côte D'Azur where I, along with many Pro riders called home for many years. It's going to be an incredible backdrop for the first few stages taking in the coastline and the difficult surrounding climbs such as Col D'eze which features in Paris-Nice each year.
It is going to be a Tour De France for the climbers, taking in all 5 mountain ranges including 5 mountain top finishes that cover 29 categorised climbs!
The race will also return to Cornet de Roseland where I will have some shakey memories after having the biggest crash of my career, coming off at 90km/hr and hitting a barrier which broke nearly every bone in my torso.
The Tour De France 2020. It's going to be epic! And I will be there to guide you on the greatest annual sporting event on the planet.
Join me and Mummu Cycling for a once in a lifetime journey inside the World's Greatest Cycling Race.
Allez!
Stuey O'G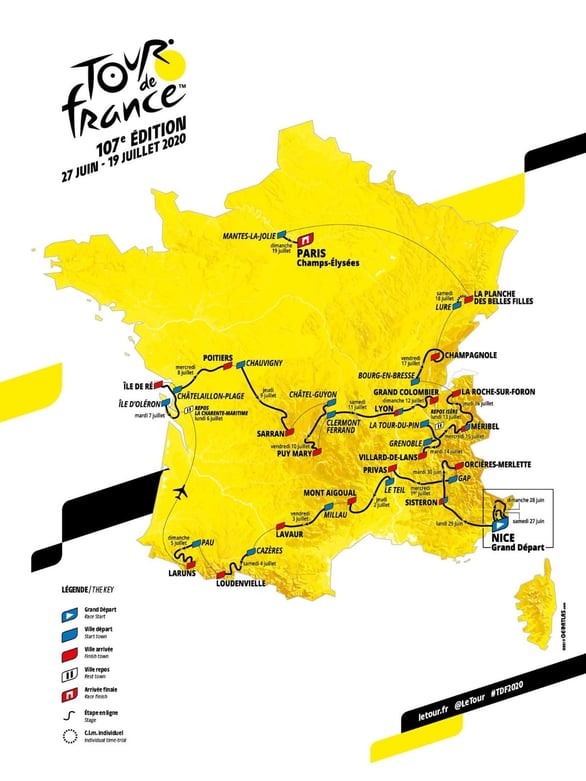 View our Tour de France experiences, here.