The 108th edition of the Tour de France is now well within grasp, set to get underway this Saturday in Brest. The 21 day race as always, travels over a highly demanding route including six mountain stages, five hilly, eight flat and two individual time trials.
As one of the most prestigious World Tour race's on the calendar, as expected the field is packed with a highly competitive line-up, ensuring racing will be at its very best. Perhaps at an even greater level with the Olympic Games road race taking place on July 24th, less than a week after the final stage in Paris.
We recently spoke with Mummu Cycling partner, SANTOS Tour Down Under Race Director and 17 time Tour de France contender, Stuart O'Grady to discuss the 2021 route, race predictions and more.
Words by Stuart O'Grady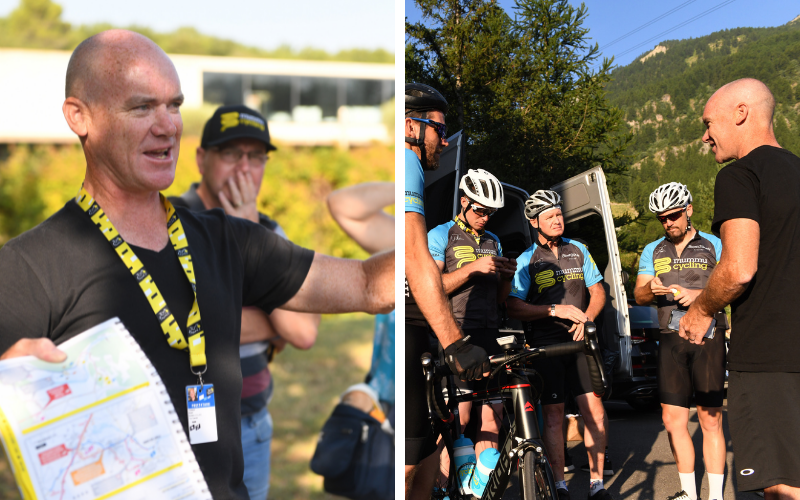 Top Contenders
It's going to be a tricky for Tadej Pogar to do the double. Last year UAE Team Emirates really raced under the radar and in the shadows. They weren't the strongest team on paper, and no one was really expecting them to take control. So, he pulled a bit of a master stroke to be honest. Sitting back, following and then putting out one of the best Tour de France Time Trials in the race's history to overcome Roglic and win the tour. For anyone who wins a major race under the radar, the following year is always going to be a lot harder returning as a favourite, no longer the under-dog. There's all the pressure and added expectations from the media, their nation, sponsors and of course, the team who know that you can win. No one puts any more pressure on that what you put on yourself, but let's just say that he'll have a more difficult time trying to recreate what they pulled off last year. There's going to be more responsibility as the other teams are going to make them work for it. So, it's sure to be a very different tour for Pogacar and his men, but there's certainly no denying his incredible strengths, talent and determination.
INEOS have also shown that they're incredibly strong. Carapaz winning the recent Tour de Suisse, Richie winning Daupine, with Thomas also in 3rd, Bernal - the Giro, Ganna - all the TT's. The entire teams confidence must be at record highs after their recent domination in the biggest races leading up to the TDF. It kind of reminds me of back in the day with CSC where we rocked up to the start and we were present and ready to dominate every day. And INEOS have really shown that in the last calendar year. It's just been pretty crazy to watch. So, they're obviously coming in ready to do the job at hand with the strongest team.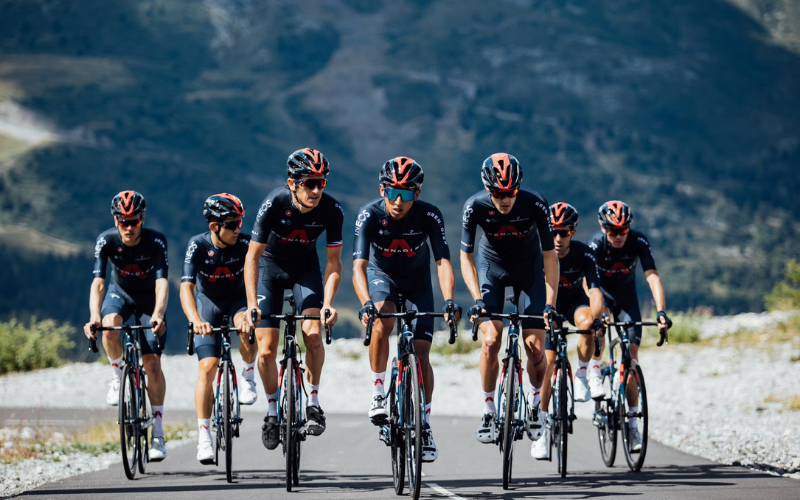 It will also be interesting to see how Lotto Jumbo-Visma are going to handle the immense workload and pressure they put upon themselves last year. Will they race a little less aggressively and save Wout's power for later in the race or let him do his own thing in the dangerous and power sapping sprint finishes?
One thing's for certain – it's going to be a fantastic Tour de France to watch. Every year you kind of say the same thing, but there really is an incredible start-list this year and not just for the GC. There's also guys like van der Poel and Cav who's just got back to beating the best sprinters in the world. Then hopefully the Aussies will have plenty to cheer about with Caleb coming in with red hot form, as well as Richie who's clearly going very well. It's a really exciting time for World Tour cycling and shaping up to be a great race.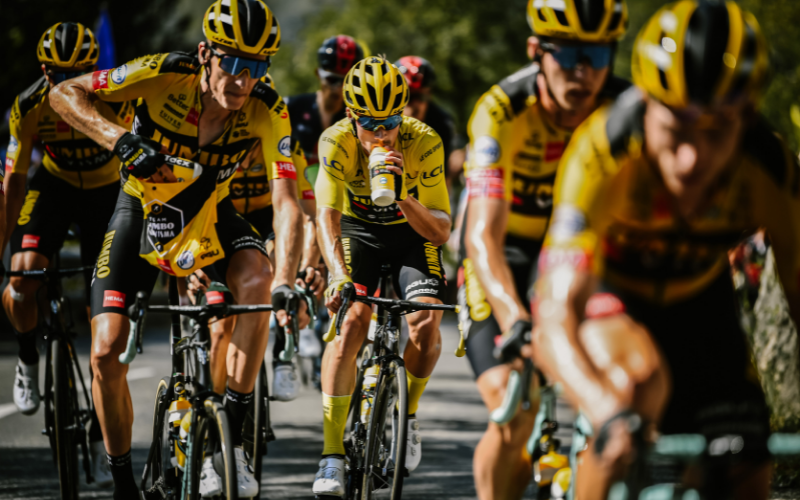 Pyrenees vs. The Alps
I always found the Pyrenees harder mostly because the quality of the roads was a lot worse and it was significantly hotter. The mountains in the Pyrenees are barer than the Alps where in general, the road conditions are a lot better. There's more forest and more shade – so you're able to ride quicker up the Alps. Obviously, not so much for me as I was maybe half an hour behind, but it even felt easier for the grupetto - the conditions were just better in the Alps. Whereas, the Pyrenees are historically hot, hard and relentless, making the racing much less predictable. With the Pyrenees closing out the mountain stages of this year's Tour, it's going to be quite the spectacle to watch.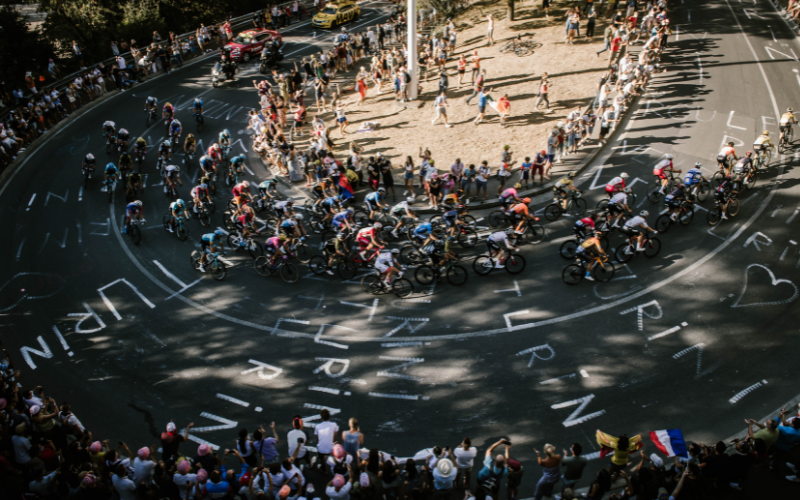 The 2021 Route
The race will be on from the gun with the Tour kicking off in Brest, Bretagne this weekend, where it's normally always windy and a little bit all over the place. You can have a beautiful day one day and the next there can be gale force winds. Then there's the Mur de Bretagne on Stage 2, in there again…it just always seems to be a nervous kind of start to the Tour and especially when you're starting up in the Northwest of France.
The route has some great climbs in there – Grand-Bornand being one of the toughest on stage 8, then of course climbing back into Andorra on Stage 15, that's always a really difficult stage. Anytime you're up over 2000m it's brutal and historically, stages in Andorra have been a really tough battle, especially when you're a couple of weeks in. I also mustn't forget the two reps up Mont Ventoux on Stage 11. I see that now and can afford to have a little laugh and smile to myself. My god, it's so tough! I remember one year we did Alpe d'Huez twice and that was hard enough, but Mont Ventoux is just in another league of its own. It's so relentlessly steep…basically 10% the whole way. Then to have to go down and back up (I'm not going to call is the easy way as there's no easy side of any mountain! If it's easier, you just go quicker). It's another brutal stage, but fantastic spectating for fans.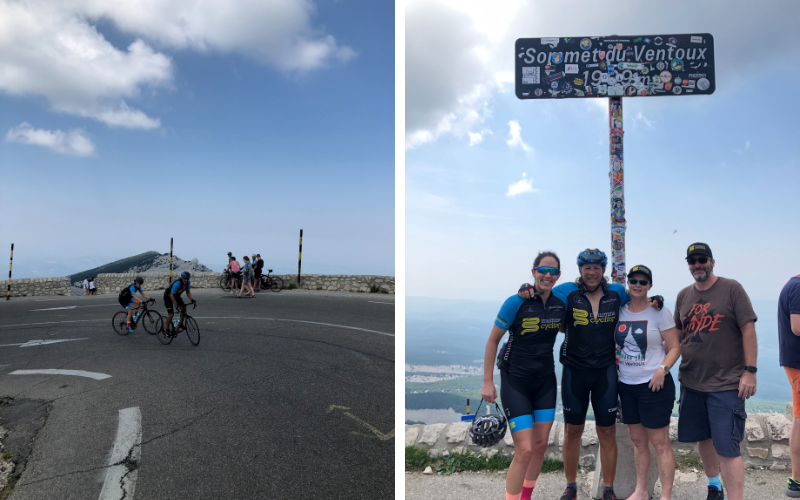 Then there's those final killer mountain stages through the Pyrenees. Stage 17 and 18 include the Col du Portet, the Peyresourde, the Tourmalet and the Luz Ardiden. For our Mummu cycling guests to be back on the road sides of France watching the racing live and being a part of the atmosphere is really exciting!
Every Tour de France is tough. I can confidently say that I never rode an easy Tour. The A.S.O mix it up every year though and it's always fun to see what they come up with and how tough they like to make it.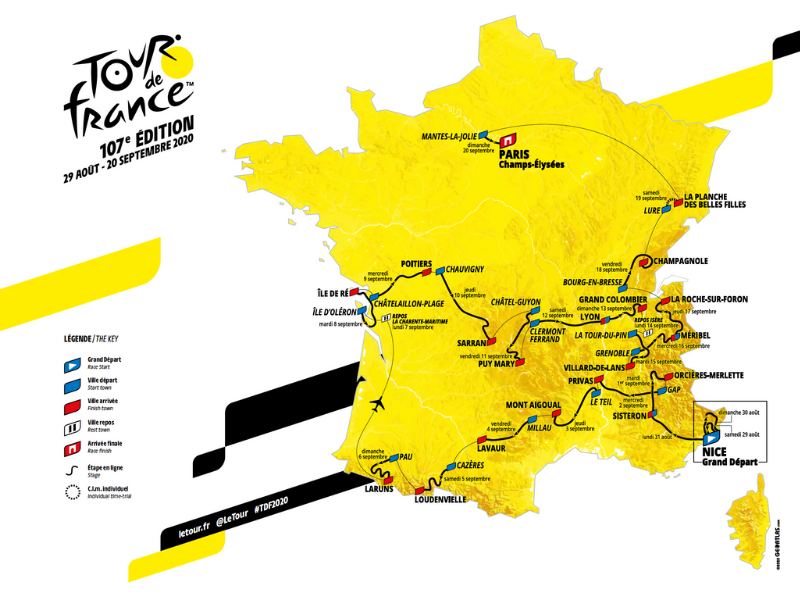 A Big Return to Le Tour for Mummu Cycling
It's fantastic that Mummu will be back at the Tour where they belong. I'm so happy that our guests are going to be lining the sides of the race route again. Personally, I'm really missing Europe right now. I didn't so much last year as obviously there were no spectators. But now that Europe is clicking into gear and moving forward through the pandemic, I can really start to picture and see the world post Covid and that's really exciting. So, I'm hoping I'll be back over there for the Classics in April next year. That's my goal and I think that's realistic. It's a huge steppingstone though for our team to now be over there to welcome guests back to the biggest race of the year. I guess in a way we took going to the races a little bit for granted and didn't fully appreciate what incredible experiences we got to enjoy. Like being immersed into the inner sanctum of the cycling world and being able to enjoy the action and the experiences as a VIP guest and then bang - it's taken away from you and you long for all those special times; being in France for the summer, the happiness, riding along the TDF race route being cheered for by spectators, and the list goes on. Cycling's my life and my passion and to have it taken away from me for the last year has been difficult. Especially being down in the Southern Hemisphere in a bubble, on an island. Trying to get my cycling fix hasn't been that easy! I'm lucky that I have plenty of work to do on the SANTOS Tour Down Under to keep me busy, which has also been extremely challenging during the pandemic, but the team and I have been working hard on planning and preparing to host the TDU again soon and make it bigger and better than ever. But I'm really looking forward to getting back to Europe and showing our guests around our magnificent world at the world's best bike races.
Learn more about Mummu Cycling's Tour de France experiences and secure your spot on a 2022 Tour, here.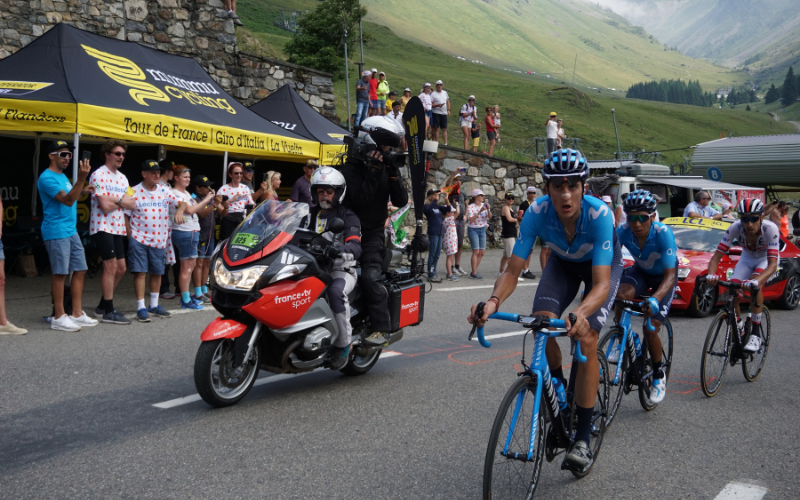 2021 Flanders Worlds > Paris-Roubaix
Mummu Cycling recently launched our 2021 Flanders Worlds > Paris-Roubaix Tour taking place at the end of September, through to October this year. Honestly, it's going to be one of the best tours you could ever want to go to - I'm certain of that. We are expecting our fourth child in October, so I won't be risking missing the birth of my little baby on this occasion, but I think it's' going to be an incredible trip to have two of the biggest one-day races bookending each other over a one-week period. To actually be able to go to watch the World Championships, semi recover from that, then bang - straight into Paris-Roubaix. I truly don't think it can get much better for a quick fix of two of the most prestigious races on the calendar. The World Champs are obviously already a very special event which probably hasn't been too exposed to many tour groups before. So, to be able to wrap it all into one, I think it's going to be one of the best eleven days of a cycling tour you could ever wish for!
As the fans already know - the Belgians live and breathe for their cycling – So to have the World Championships in Flanders, then Paris-Roubaix the following weekend is a once in a lifetime journey - it's going to be epic! It's one of those things you're going to be talking about for the rest of your life.
If you're free to travel and up for a cobble mad adventure this September > October, then waste no time and BOOK with us now!