We are incredibly excited to be visiting one of the world's most famous wine regions, Bordeaux at this year's Tour de France as the Stage 19 finish and the penultimate Time Trial lie just outside of the stunning port-city in the southwest of France.
Bordeaux itself is a sight for sore eyes, rich in history, dotted with golden facades, monumental squares, courtyards and lively streets, all built along the Garonne River.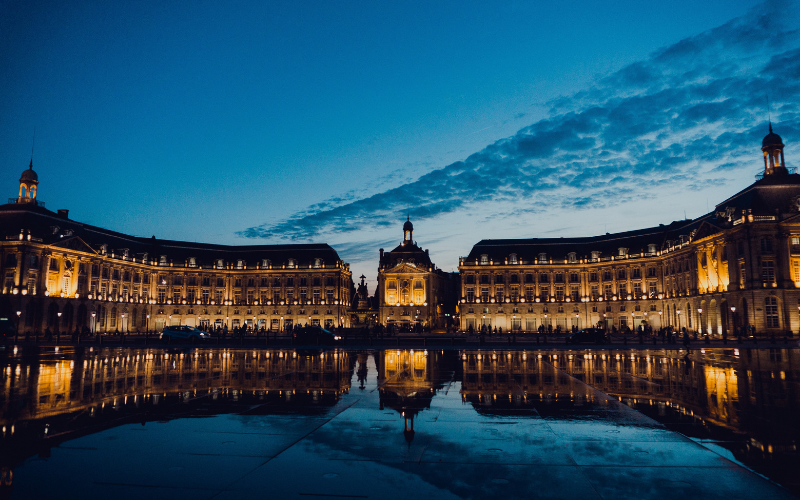 WINE
The Bordeaux wine region is divided by the Garonne and Dordogne Rivers, with over 7,500 producers and an incredible 10,000 different wines.
The left bank, south of the Garonne and Gironde Rivers is well known for its Cabernet Sauvignon wines. Included on the left bank are the reputable regions of Barsac, Graves, Pessac-Léognan, Médoc (including Haut-Médoc), Margaux, St. Julien, Pauillac and Cérons.
The right bank is located north of the Dordogne and Gironde Rivers, and the dominant grape is Merlot. The more famous sub-regions of the right bank include; Blaye, Côtes-de-Bourg, Fronsac, Pomerol and Saint Émilion.
The in-between region is named 'Entre-deux-mers' found nestled between each bank. Included within the region are the Bordeaux-Haut-Benauge, Côtes-de-Bordeaux-Saint-Macaire, Sainte-Croix-du-Mont, and Sainte-Foy-Bordeaux sub-regions.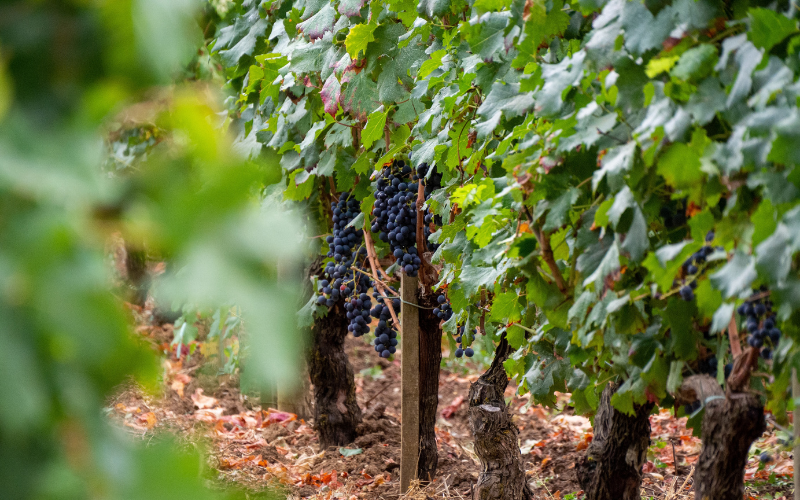 Bordeaux is largely known for its red wines with over 90% of Bordeaux wines made with Merlot and Cabernet Sauvignon. Red wines from Bordeaux are typically medium to full bodied with varying aromas of black-currants, plums, graphite, cedar and violet.
Depending on the quality, vintage and what region within Bordeaux the wine is from, flavours range from sweeter ripe fruit to a more tart fruit.
Bordeaux wines are also highly famous for their blends that use a variety of different grapes. The most popular red Bordeaux blend is well known across the world and replicated by many. It includes Merlot, Cabernet Sauvignon, Cabernet Franc, Petit Verdot, Malbec and a splash of Carménère.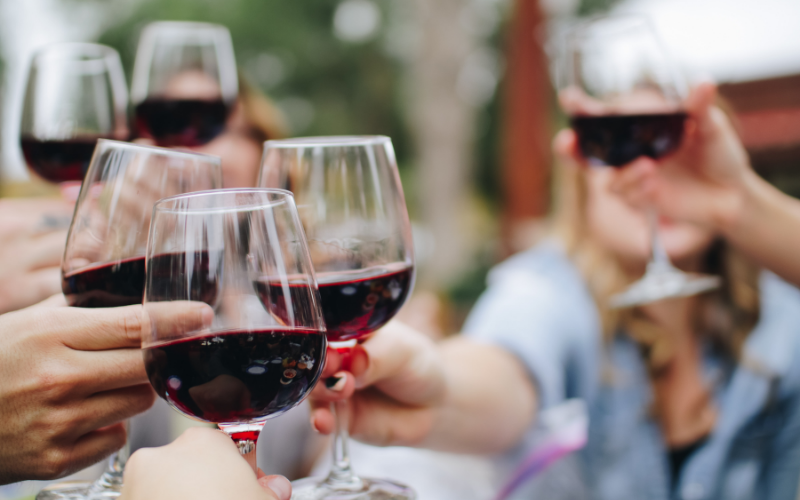 GASTRONOMY
To add to its outstanding wines, Bordeaux is also highly regarded for its gastronomy, offering many of its own specialities to pair with its range of wines. A few Bordeaux favourites...
Oysters
The Nouvelle Aquitaine region is home to one of France's seven prestigious oyster growing areas - Arcachon. France was the first European country to produce oysters and oyster farming in the Arcachon Bay and has been active since the 19th century.
The Bassin of Arcachon (situated on the French Atlantic coast near Bordeaux) has around 350 oyster farmers that produce up to 10,000 tonnes of Pacific cupped oysters per annum. These are a rare find and won't be found in a supermarket as they are all local, smaller scale farmers that export most of their produce. So, it's quite rare to find Bassin of Arcachon oysters in restaurants outside of the Nouvelle Aquitaine region and something truly special when the opportunity arises to taste Cap Ferret oysters. When in Bordeaux...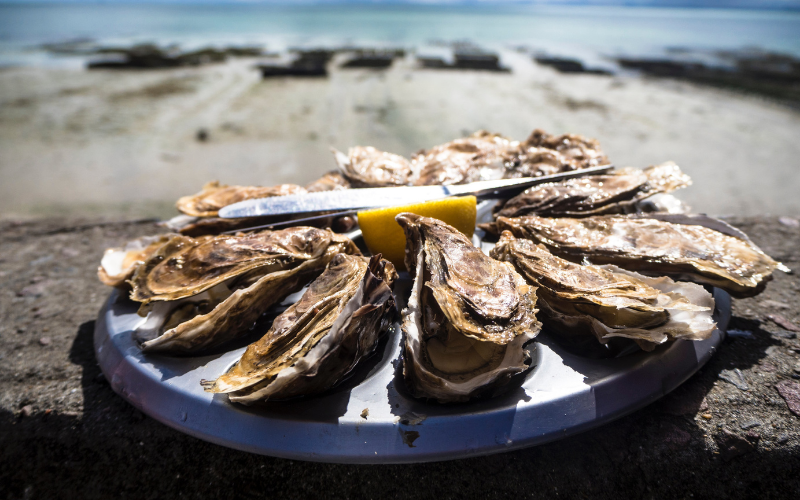 Macarons
The Macaron is a worldwide sweet phenomenon that originated in France. The Saint-Émilion macaron was invented in the 1600's by the Ursuline nuns who resided in Bordeaux in 1620. Their traditional recipe uses just three simple ingredients, deeming it much older than that of the famous macarons of Laduréeor or Pierre Hermé.
The tradition continued through history and is now a favourite treat to pair in Bordeaux with a glass of Saint-Émilion wine.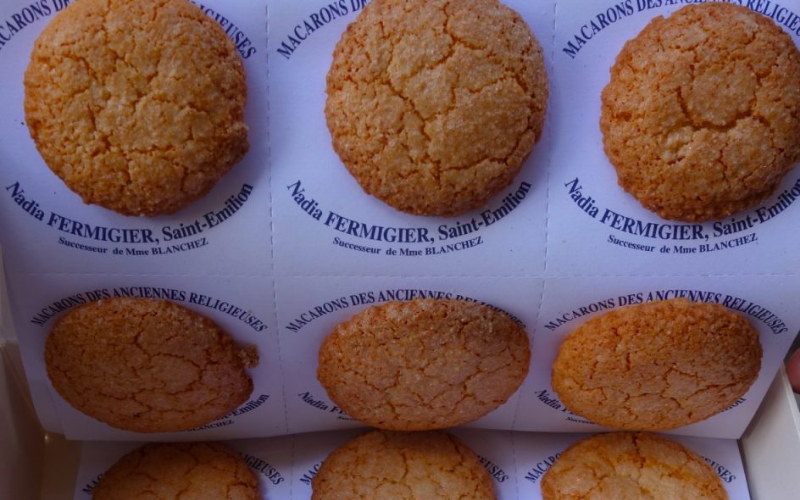 Foie Gras
Foie gras is a specialty of the Nouvelle Aquitaine region and a large feature in Bordeaux cuisine that has an extensive history in French gastronomy. Around 90% of foie gras consumed in France is produced in Périgord, France's capital of foie gras.
It is considered a delicacy by many, despite the controversial techniques applied to make it from the fatty liver of a goose.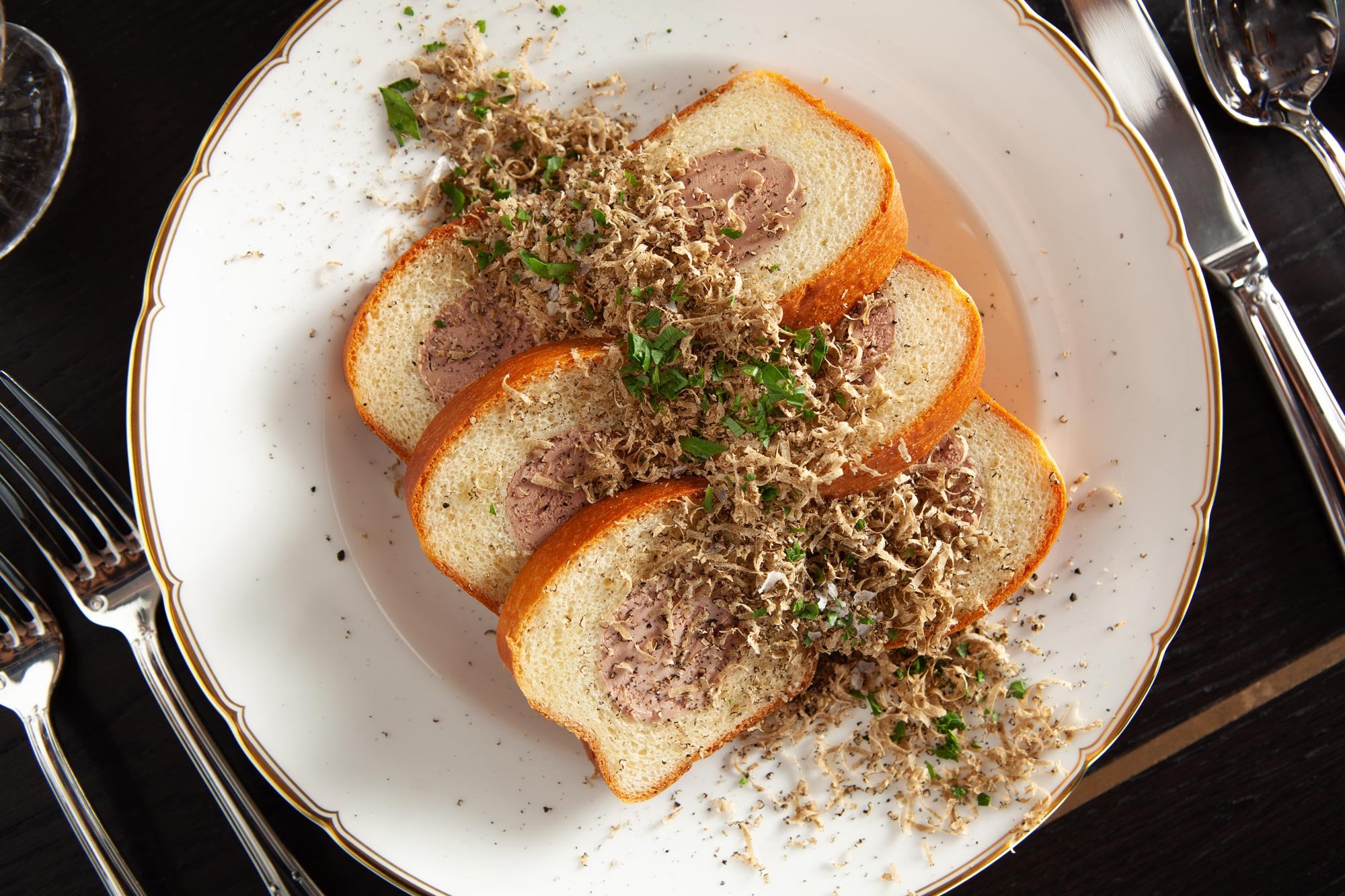 Canelés de Bordeaux
For the sweet tooth's, the Bordeaux-famous canelé is a must indulge in. The delightful treat is flavoured with vanilla and rum, with a mouth-watering soft custard centre, covered in a caramelised dark coloured crust.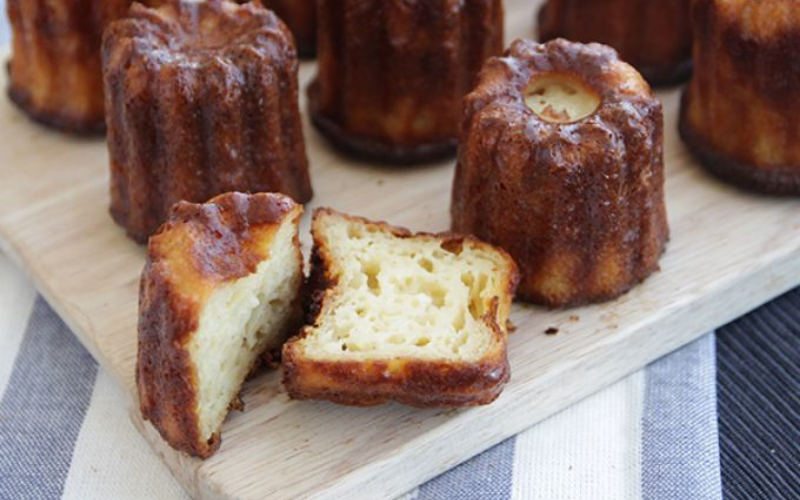 Aquitane Caviar
Bordeaux is the third largest producer of farmed caviar in the world and the biggest producer in France.
Aquitaine Caviar is acknowledged as being one of the best there is. Its delicate salting brings out the full expression of its long, hazelnut flavours on the palate. With its full sized grains, its fine skin ranges in colour from golden brown to grey brown. Aquitane caviar is popularly paired with champagne.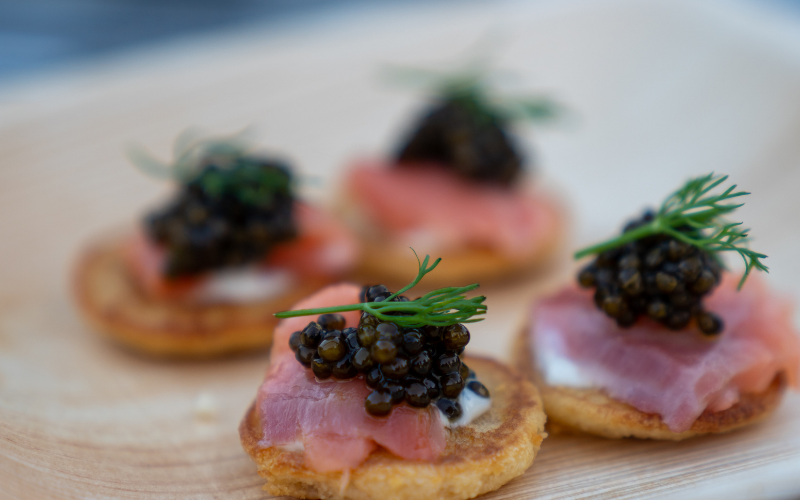 If watching the world's largest scale bike race live, paired with a taste of Bordeaux's incredible wine and food appeals to you, then learn more about our Bordeaux to Paris 2021 Tour de France experience, here
.