We are primed and so ready for the first Grand Tour of 2019 to commence and what will undoubtedly be three weeks of thrilling bike racing across Italy's most relentlessly tough, yet stunning terrain.
The Giro d'Italia is by many considered the hardest (profile wise) of the lot with cruelly challenging stages and endless gnarly Italian mountains on the menu.
The 2019 route certainly appears that way with a tough 7 summit finishes and some jaw-dropping, mountain-mad stages set to be tackled.
Here, we've created a list of top Category climbs, (plus a few others that must be noted) along this year's route that will no doubt be providing some serious action!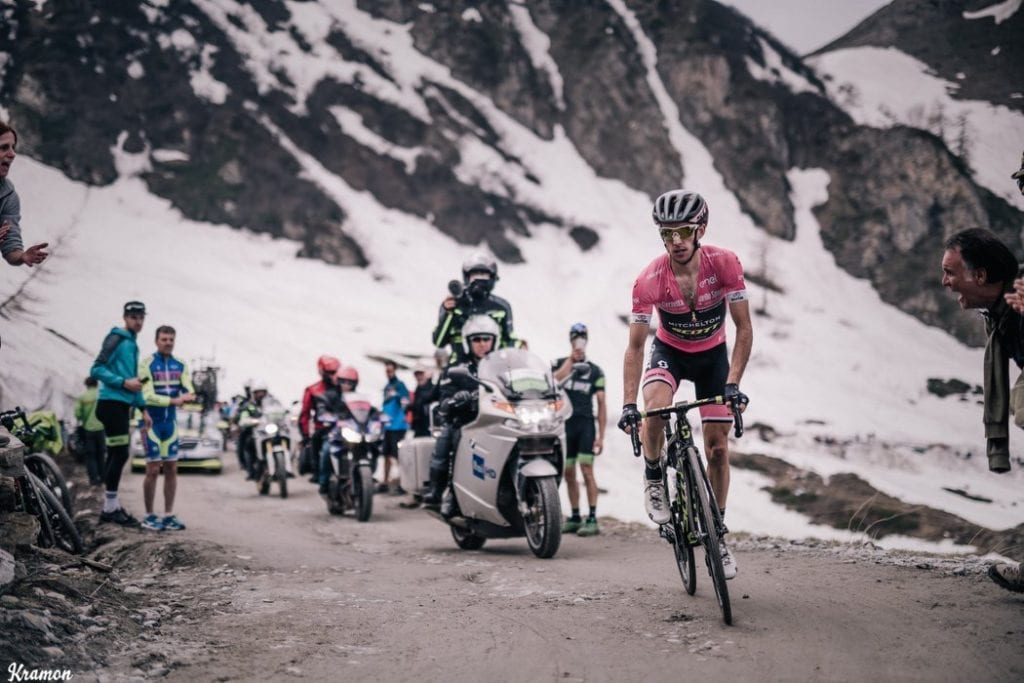 Montoso - 8.8 km at 9.5%, 838m : Stage 12
The first Category 1 climb comes as late as Stage 12. Let's safely assume, all hell could well break lose as the climbing specialists are unleashed, primed and ready to put the hammer down where it hurts! Although not overly lengthy, the Montoso is seriously steep; relentless from bottom to top.
Colle del Lys - 14.9 km at 6.4%, 947m : Stage 13
Consistently tough, aside from a 2km false flat section in the middle that may allow some time to breath - yeah right!
Colle del Nivolet - 40.5 km at 4.7%, 1907m : Stage 13
Painfully long and at an altitude that will undoubtedly have some lungs bursting as soon as the pressure is put down. The Col del Nivolet will be no easy feat, as it just keeps going up, up and up. Its stunning surroundings, views and final approach to the picturesque Lago Serrù may help ease the suffering a little...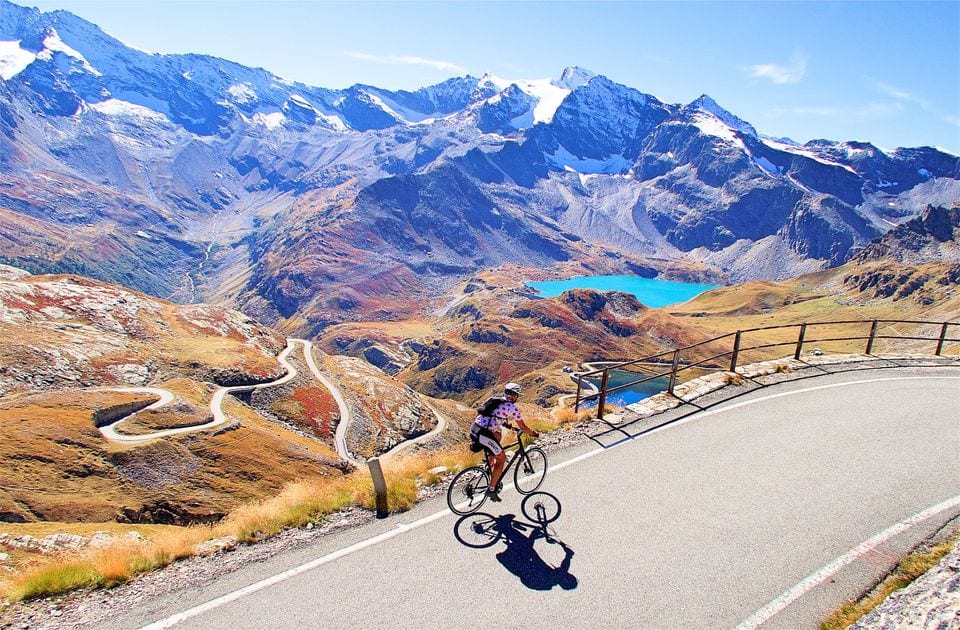 Verrogne - 13.8 km at 7.1%, 980m : Stage 14
The Verrogne is making its first appearance in this year's Giro d'Italia. Relatively long and irregular in nature with a sequence of steep ramps, countered by easier sections.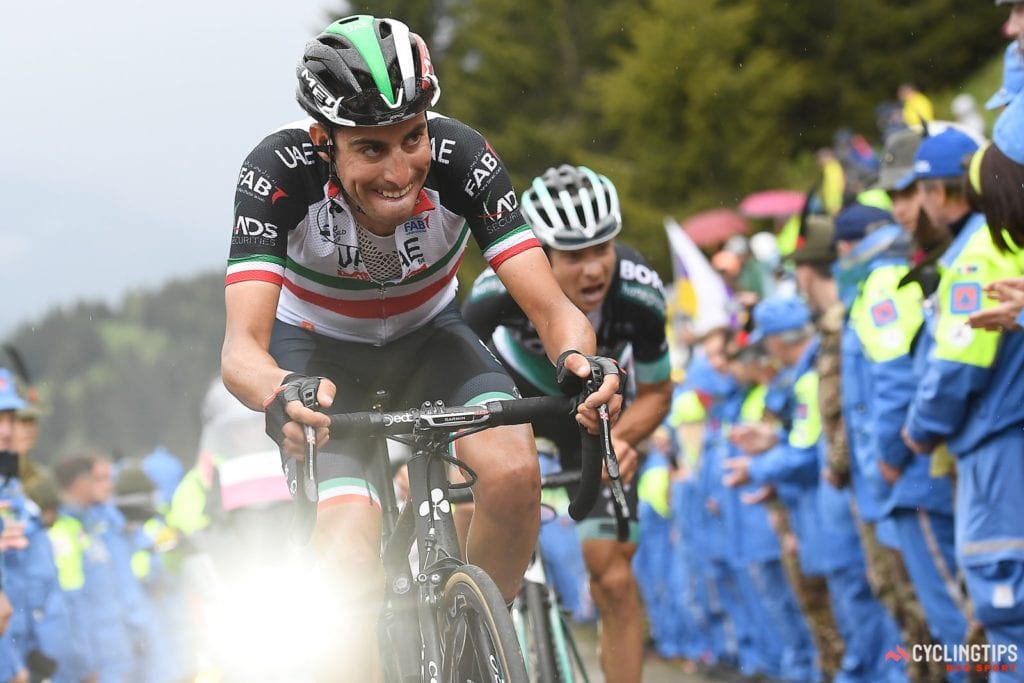 Colle San Carlo - 10.5 km at 9.8%, 1031m : Stage 14
Claimed to be the secondest hardest climb of the 2019 edition, we're expecting fireworks up here! Inconsistently steep with harsh spikes varying between 9 and 11%, ensuring a rare moment of respite and undoubtedly one hell of a battle. Its last appearance was as late as 2006.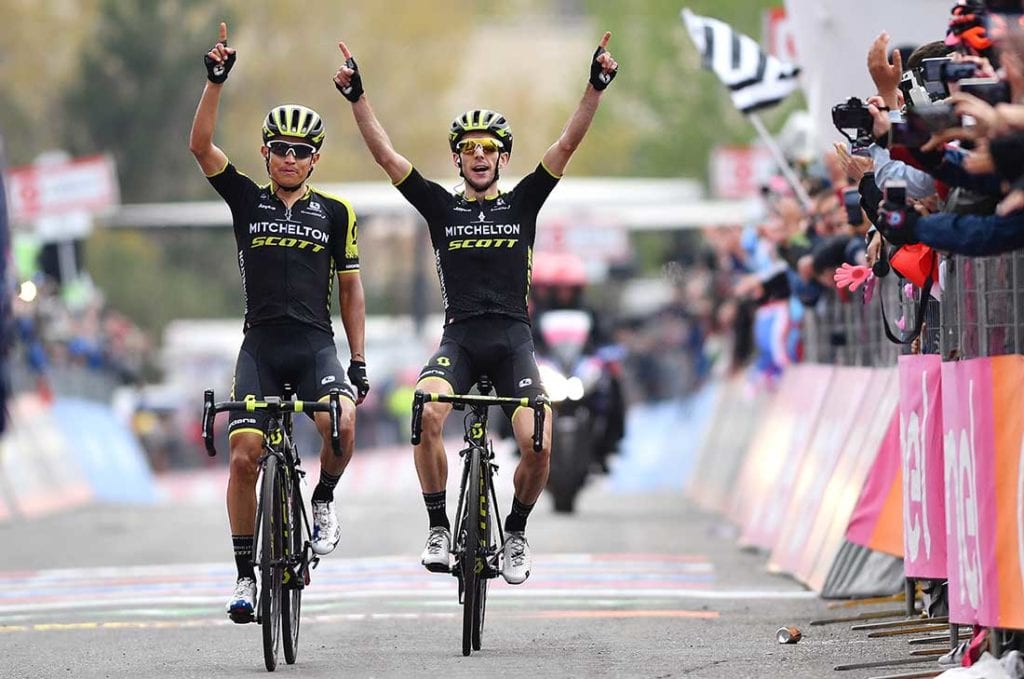 Madonna del Ghisallo - 8.6 km at 5.6%, 482m : Stage 15
Although not Category 1, the Madonna del Ghisallo is worth a mention. Well regarded as a 'Sacred' climb, however this doesn't change the fact that it'll be another difficult obstacle to be battled over in Stage 15.
Passo Gavia CIMA COPPI - 16.5 km at 8%, 2618m : Stage 16
The Passo Gavia is this year's CIMA COPPI - the highest point faced throughout the race. An iconic climb, famous to the race and lengthy, but consistent. Who will reign King this year?!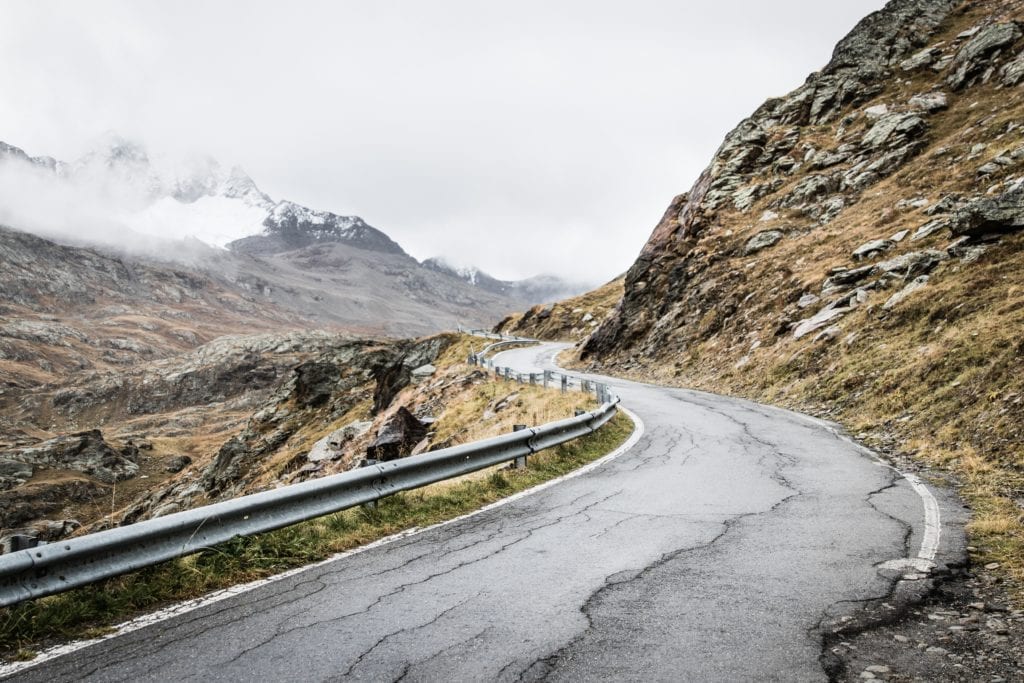 Passo del Mortirolo - 11.9 km at 10.9% 1320m : Stage 16
A crucial part of the Stage 16 'Queen Stage' of this years Giro and directly following the Gavia; the murderously tough Mortirolo will be a test for the best and we'll assuredly be in for some serious race action as the climbers and key contenders battle it out over the leg burning, viciously steep ascent. By many, considered to be the hardest climb of the Giro and dreaded by almost all .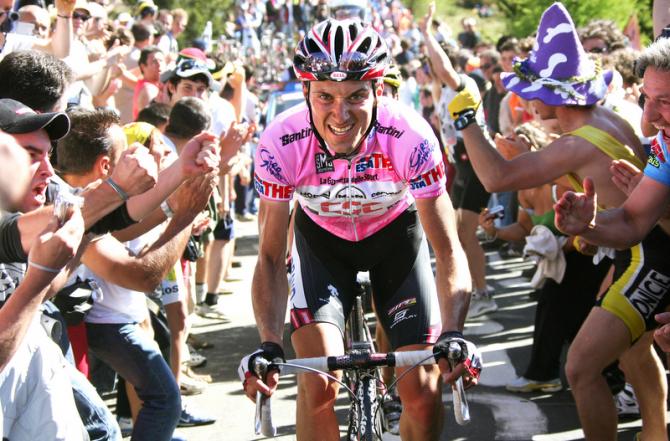 Passo di San Boldo - 6.3 km at 6.8%, 429m : Stage 19
Not Category one but famous for its various unique hairpin turns submerged into the road to make tunnels. Spectacular to ride over and certainly more challenging than it appears on paper with a daunting final section laid with steep ramps to the summit.
Cima Campo - 18.7 km at 5.9%, 506m: Stage 20
This Category 2 is the first of an incredibly challenging succession of penultimate stage climbs and some serious Dolomites madness! The race will face the climb as early as 8.5 km into the stage and from there it's all ON. The Cima Campo is steady but long. With some serious challenges looming soon after, however it may be ridden a little more cautiously by most.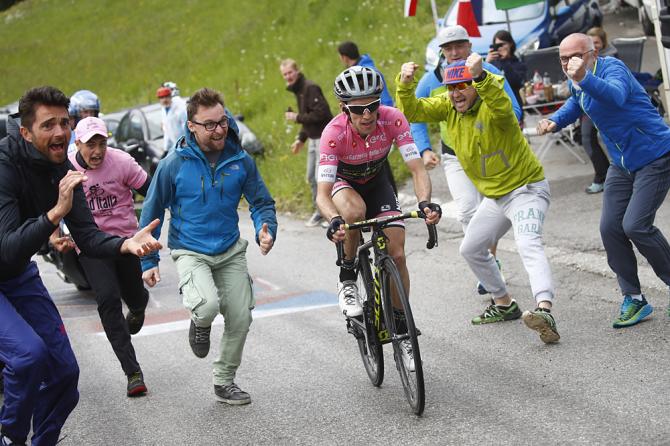 Passo Manghen - 18.9 km at 7.6%, 1443m : Stage 20
The Passo Manghen is brutal - exhaustingly lengthy and consistently gaining steepness throughout to eventually hit the final 6km at an excruciating 10% average. Its rare appearance in the Giro may shock the legs of many and although it comes relatively early on in the stage, this could be one of the final opportunities for contenders to take the bull by its horns and go all-in for the win!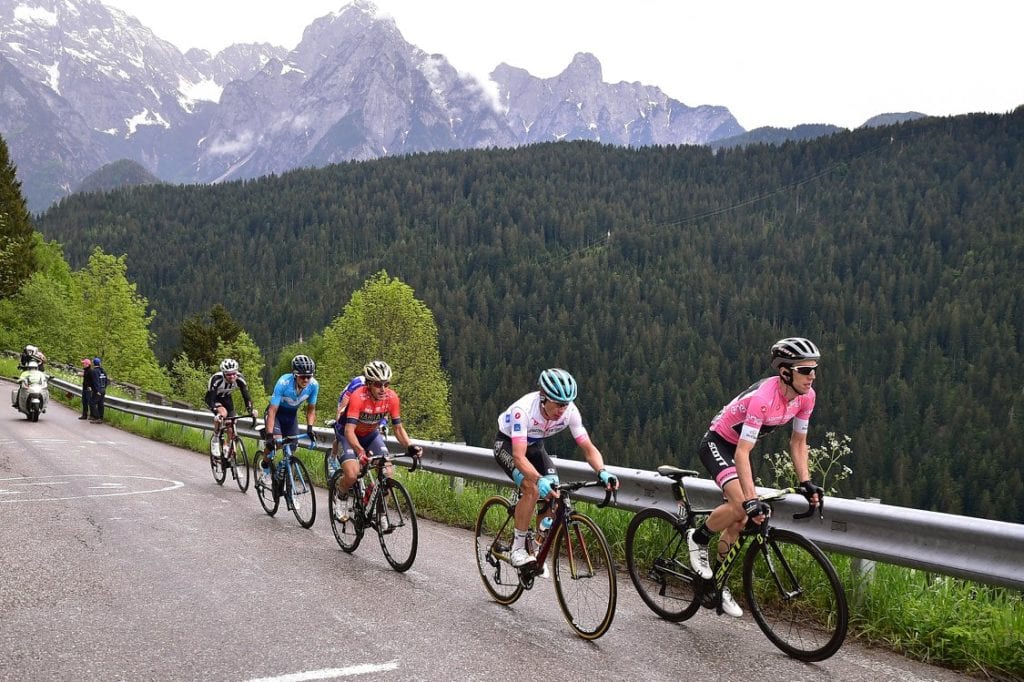 Passo Rolle - 20.6 km at 4.7% 969m : Stage 20
There's no rest for the wicked in this stage as the 20.6km Passo Rolle follows soon after. Although long, its steady gradient will seem easy following the relentless Passo Manghen that's just been tackled.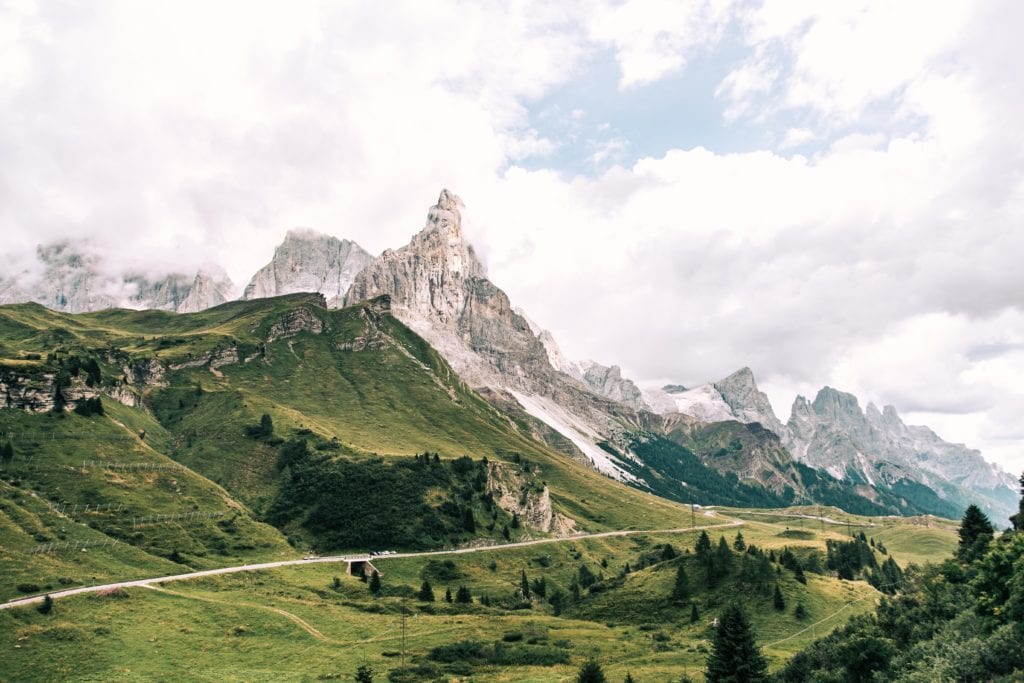 Passo Croce D'Aune - 11.1 km at 5.5%, 605m : Stage 20
Not overly difficult to begin, with a fairly consistent 6.5% gradient, countered by 4km of false flat in its middle section. The final, however is a different story with ramps reaching up to a gruelling 16%! No doubt providing the perfect platform to launch any final attacks for those that have anything left in the tank…this will be one of the last opportunities to make a move, and if contenders are close, it'll inevitably be a true spectacle to watch!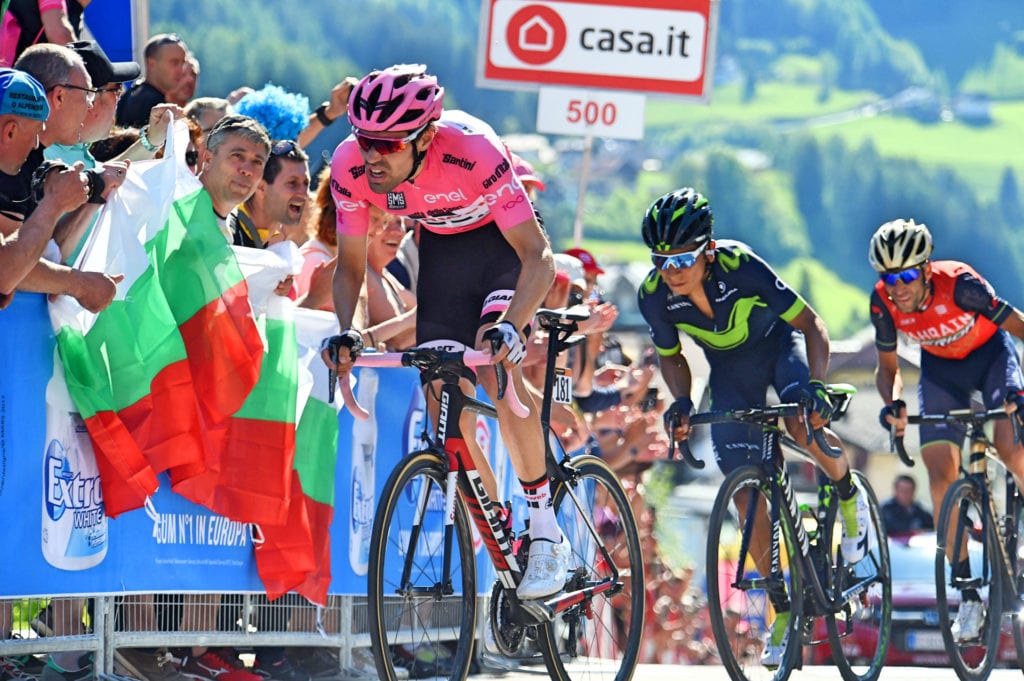 Monte Avena - 6.9 km at 7.3%, 536m : Stage 20
The final hurrah to the finish is the Monte Avena and we have no doubt that there will be some tired but pleased legs approaching it in knowing it'll be the last sufferfest up hill for this years Giro, with only the race against the clock remaining in Verona for the following and final stage.
For the leaders of the race, however there will be no time or moment to relax until the top and although not an overly challenging climb, after a huge 3 weeks of racing and an incredibly tough stage, who knows who might falter or charge ahead…here's hoping (for us spectators) that it'll be one nail-biting fight to the finish!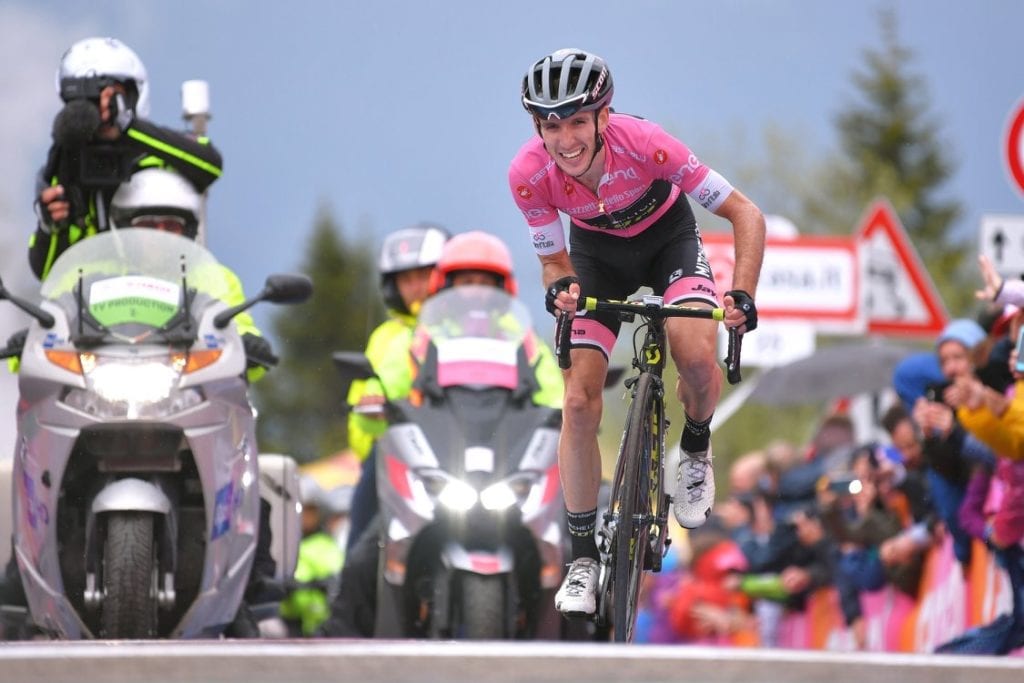 Learn more about our Giro d'Italia tours, here.