Esteban Chaves, born in the 17th of January 1990 and weighing in at just 55kg's, he remains modest and humble despite all his recent successes!
Last weekend Esteban cemented his name as a general classification contender, outriding previous Giro/TdF winner Vincenzo Nibali and all-time great Alejandro Valverde to win the queen stage of the 2016 Giro d'Italia. An outstanding performance by the 26-year-old Colombian, who started his professional career at the young age of 21, back in 2010. He rode with two Colombian teams before signing to Orica Greenedge in 2014, who quickly set about developing the young Colombian into a general classification contender.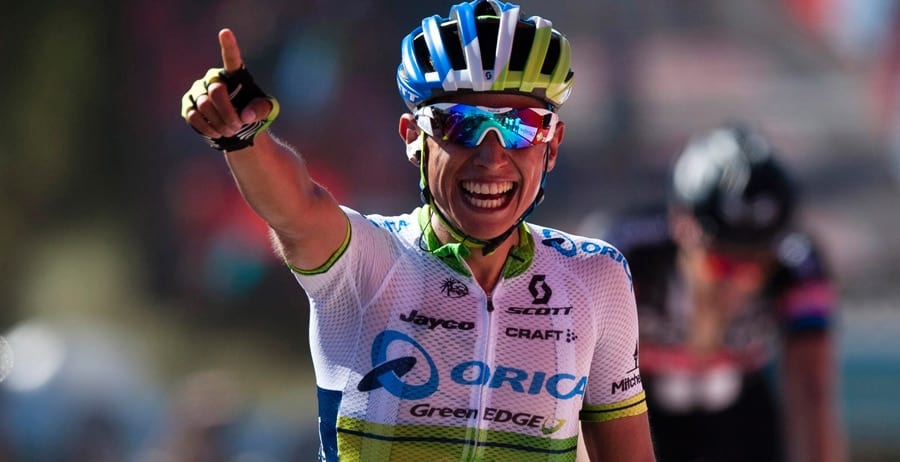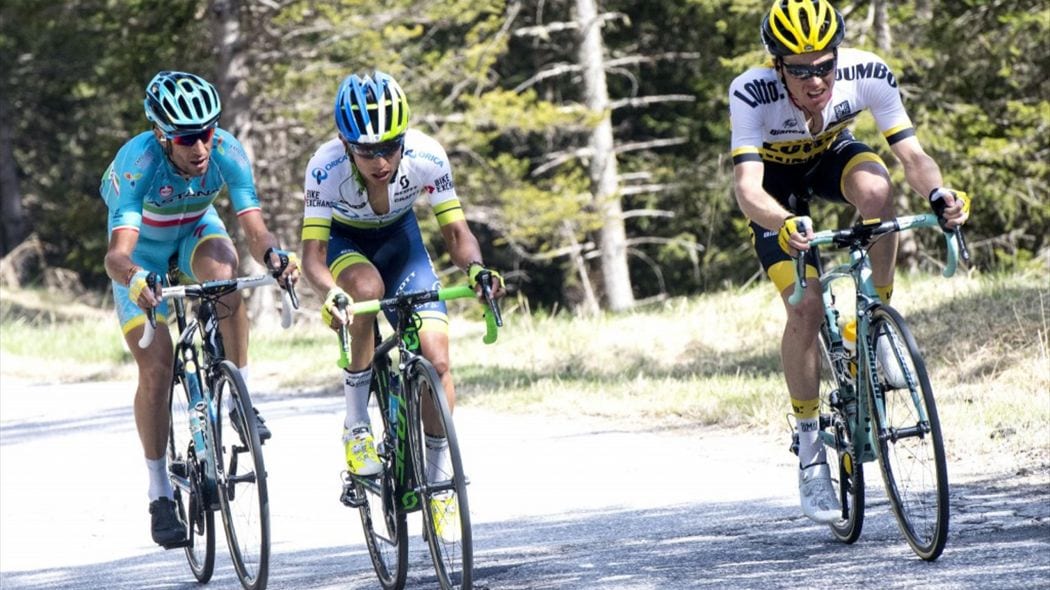 Fast forward to the 2016 Giro d'Italia and this young man is sitting in 2nd place overall! After 15 stages of arguably the toughest event on the cycling calendar he is in a great position to contest for the Pink Jersey.
Stage 14 of this year's Giro was the one stage I managed fight off the sleep demons, and watch a complete stage (not just next day highlights). With over 5000m of climbing and 5 categorized climbs, it was a brutal stage! Not to mention the altitude the stage was raced at, well over 2000m covering a total of 5400m of climbing alone. As with many of the Colombian riders, Esteban lives at altitude back home in Colombia, and spends the majority of his time training above 3000m. It was interesting to see which riders had done the work at altitude and which riders possibly spent too much time racing at sea level. Valverde for instance, has raced everything this calendar year spending little time at altitude, whilst his teammate Quintana has gone back to Colombia and won't even race till July due to his massive altitude training block. In short to win at altitude you need to train at altitude and Chaves has done just that!
After his win on stage 14, the Queen stage of the 2016 Giro, Esteban made sure to thank absolutely everyone, from all the staff in the offices, to the riders at other races and the whole family that is Orica Greenedge. It was a pleasure to watch someone so grateful, modest and undeniably talented win such an important stage and move up in the General Classification.

However, things have not always been smooth sailing for Chavez, in 2013 his future was in serious doubt after a crash during the Trofeo de Laigueglia in Italy in February that year. In the crash, he suffered brain trauma, and fractures in his right collarbone, the petrous and sphenoid bones (at the base of the skull) and his right cheekbone was damaged, his sinuses and numerous abrasions. Another diagnosis revealed a fractured jaw, broken inner ear bones, and torn quadriceps. It was later discovered that his axillary nerve was torn apart and the suprascapular nerve partially so from his arm being pulled so far back". He spent 5 weeks off the bike and his first ride back could only muster a mere 40min of riding. Shortly after his accident he was then contacted by Orica Greenedge who put their trust in the young Colombian's ability to recover, hence the reason Esteban is has been so grateful towards Orica Greenedge.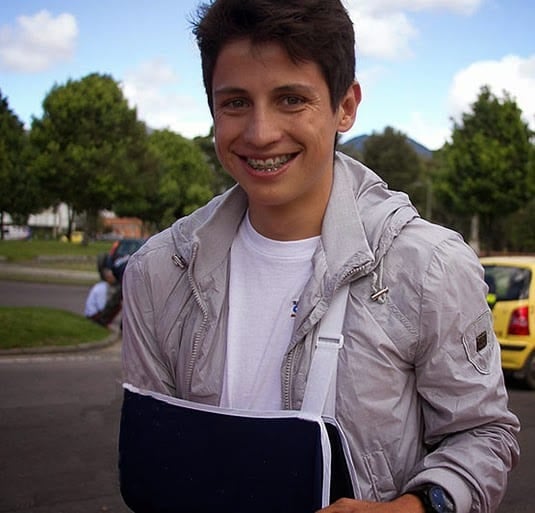 Esteban's win has really brought back my love for cycling, and grand tour racing. It's great to see a rider, so modest, passionate, humble, thankful and courageous win! No matter how the rest of the Giro d'Italia pans out, it has been a massive turning point in the career of Esteban Chaves, all eyes are now on him. I certainly hope Chaves can hold a podium place at this year's 2016 Giro d'Italia or even somehow manage to claw back the two minutes to Kruijswijk from Lotto Jumbo. All the best for the rest of the race and your future Esteban we at Mummu Cycling love your attitude and the way you race and we hope you make it to the 2016 Vuelta a Espana.