Dream of one day taking on the biggest, toughest, most iconic climbs that each year shape the spectacular Tour de France?
Our Pyrenees and Alps TDF experiences are all about making Tour de France dreams a reality and conquering epic mountains along the way. Led by ace ride guides and designed to allow you to experience the best of the bergs, with a healthy dose of Tour de France madness in between!
Here, we've created a Cols of the Tour de France 'must-do' bucket list.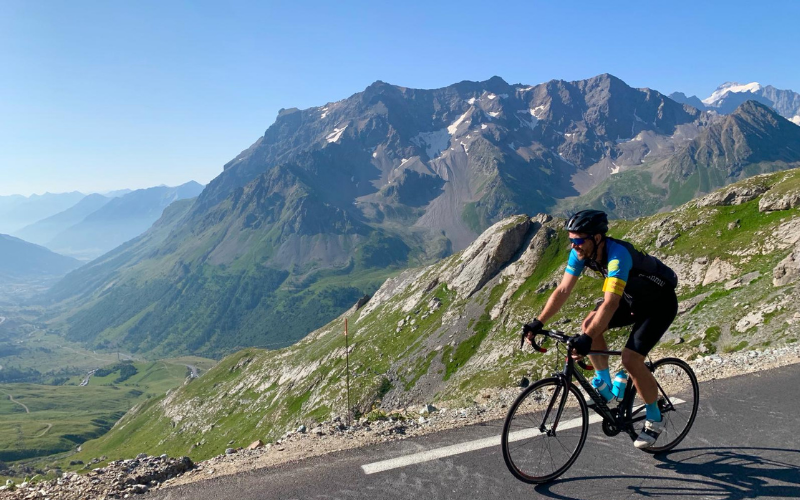 PYRENEES
Hautacam: 15.8km - 6.8%
Lengthy at 15.8km, and an average gradient of 6.8%, but with several pinches at 10% - it will be no easy feat, but will certainly get the climbing legs into gear! Be sure to take in the exceptional panoramic views of the Argeles Valley and the Val d'Azun as you make your way to the summit of the 'Hors Categorie' climb. Make it a day to remember by completing the famous 'Hautacam loop' that includes 1499m of climbing.
Col du Soulor: 19.4km - 5.2%
This one is a real Tour de France classic and one of the famous 'Circle of Death' climbs. Relentless in length, however a leg-friendly steady gradient for most of the journey up to its peak at 1474m.
Col d'Aubisque: 16.6km - 7.2%
At just over 16km in length, averaging 7.2% and rising to 1,709m – you'll have some weary, yet satisfied legs at the summit! The pain and suffering will be rewarded superbly atop with its sensational peak views.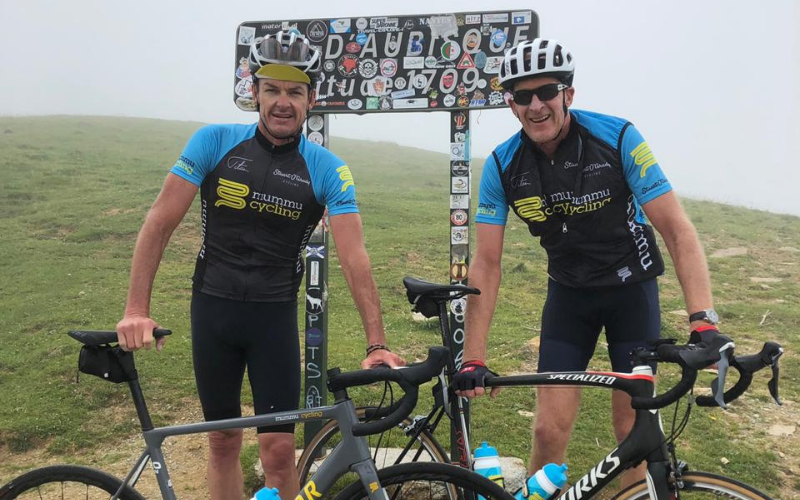 Col d'Aspin: 12.8 km - 5%
Another Hautes Pyrenees favourite and a very prominent ascent in Tour de France history, having appeared in the race a significant 70+ times since 1910. Usually considered the 'warm up' climb ahead of it's giant neighbour - the Col du Tourmalet.
Col de Spandelles: 16.2km - 5.9%
Col de Spandelles is a stunning, quiet road shaded by trees allowing a blissful climb away from the scorching heat during the thick of the Tour de France. This Cat 1 ascent is challenging, but manageable and oh so enjoyable.
Luz Ardiden: 13.4km - 7.6%
The Luz Ardiden is famous for its incredible 25 hairpin bends and spectacular views of the Haute Pyrenees grand peaks. You'll be able to glide up here with its steady gradient and long stretches between bends, before taking in the views atop and catching a glimpse of your next daring summit - The Col du Tourmalet.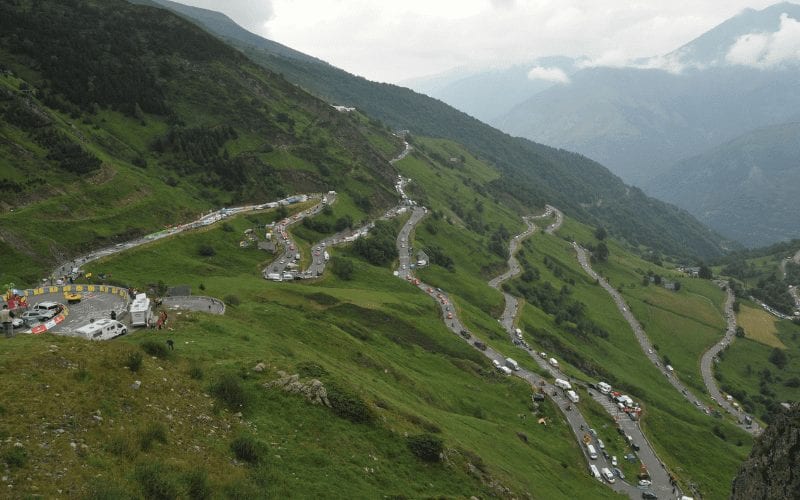 Col du Tourmalet: 18.6km - 7.5%
At 2115m in elevation, it is officially the highest paved mountain pass in the French Pyrenees. The challenging ascent has made a frequent appearance throughout Tour de France history. In 2021, the climb featured for the 88th time.
At the year's race, our guest had the opportunity to ride up the Tourmalet in the thick of the Tour de France atmosphere ahead of the pro's, before kicking back at hospitality to watch the action unfold right before us. Truly epic and a climb we love to continuously revisit every July.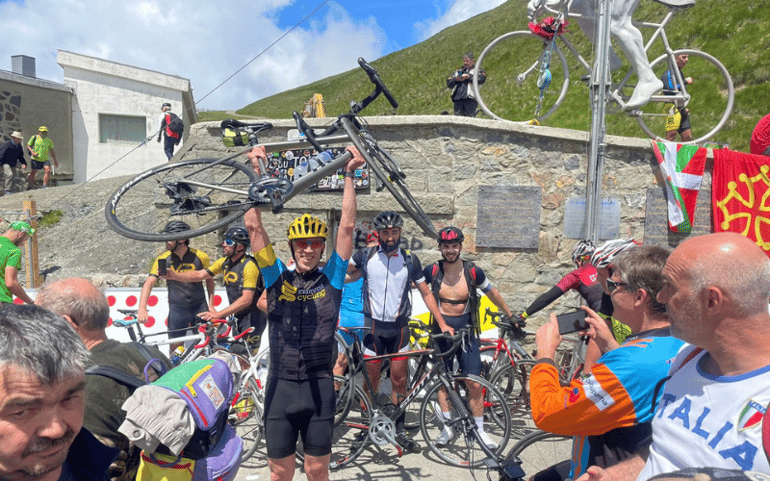 ALPS
Mont Ventoux: 21.4km - 7.6%
Mont Ventoux literally means 'Windy Mountain' and the name speaks for itself. To add – it has been nicknamed by many as 'The Bald Mountain' due to its interesting, barren Provencal landscape once above the tree line.
The lengthy climb travels up to 1912m and is widely known throughout the cycling world as being an immense physical challenge. If you reach breaking point, just think back to that one time Chris Froome had to jog to the summit finish line…
Tough, yes but the elation and incredible feeling atop will certainly make It all the more worth it.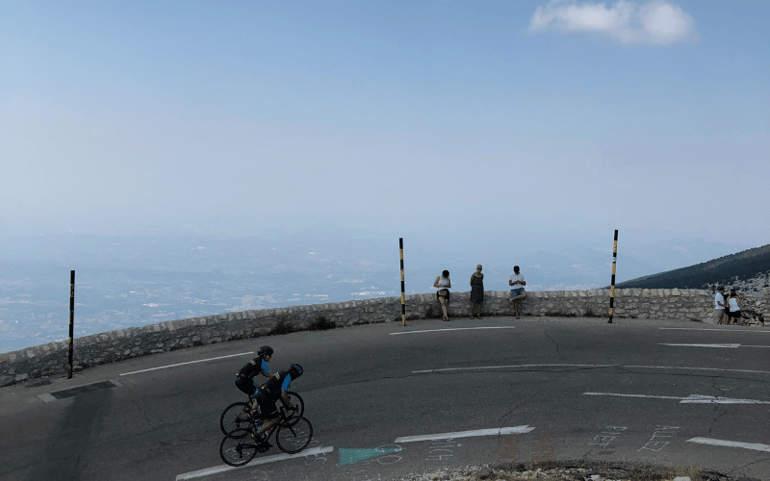 Col du Lautaret (to Col du Galibier):10.5km - 5%
The scenic, steady Col du Lautaret is for many 'the warm-up' for the Galibier to follow. The perfect chance to soak up some incredible glacial views and liven up for the real challenge beyond!
Col du Galibier (from Col du Lautaret): 8.5km - 7%
Here's your chance to conquer one of cycling's greatest, the Col du Galibier - where many-a legend has treaded and suffered to its summit. Brutal in nature and not just for its steady 7% gradients, but its ever-changing, often harsh conditions. The superb surroundings and amazing views at the summit, alongside that sweet taste of conquering an 'epic' certainly make up for the time spent In the pain cave to get there.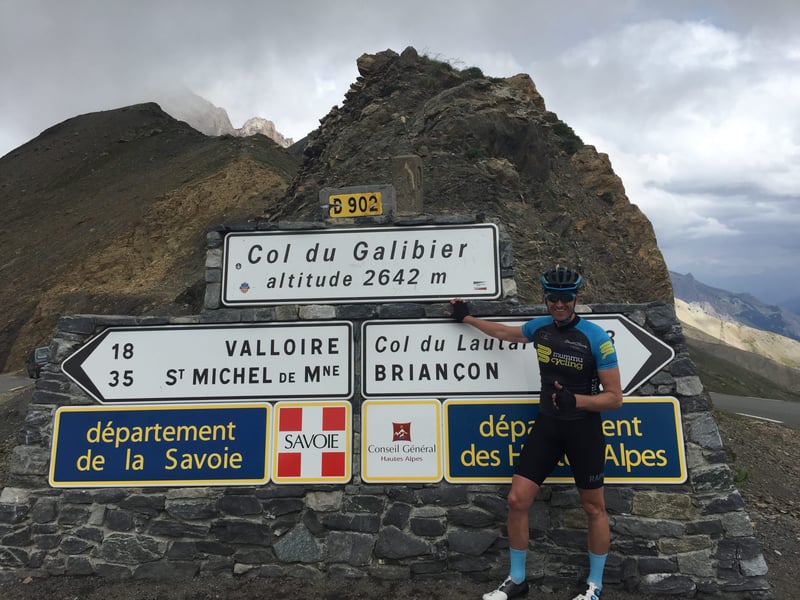 Alpe d'Huez: 15.2km - 8.1%
The legendary Alpe d'Huez has to be the most iconic of Tour de France climbs and has appeared many times throughout its history. Most famous for its unique 21 hairpins and sensational views along the way. At 15.2km in length (to the official TdF summit finish line) and rising up to 1860m – this climb is unreal.
For any cycling bucket list - it is an absolute MUST do.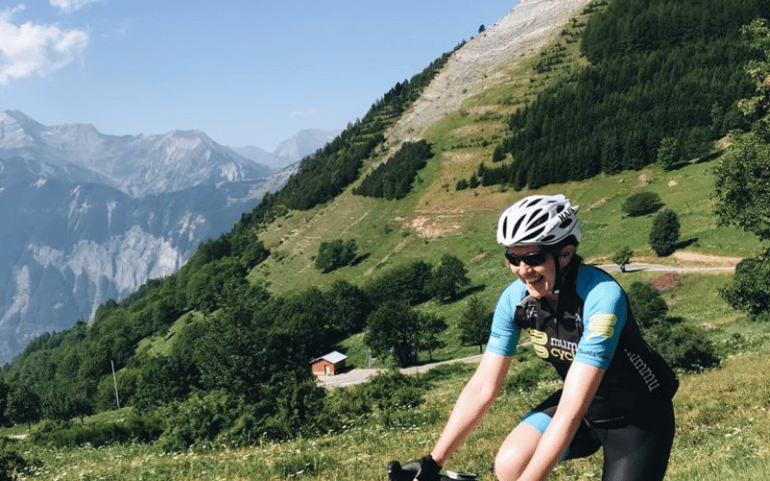 Col de la Madeleine: 26.3km - 6.2%
Daunting in distance and climbing up to 2,000 metres in elevation, the Col de la Madeleine is no easy ride. It's incredible green, scenic journey to the summit, however will make the time fly on by and you'll be rewarded atop with views of not one, but three famous French Alps peaks; The Glandon, Croix de Fer and Galibier. Take it all in!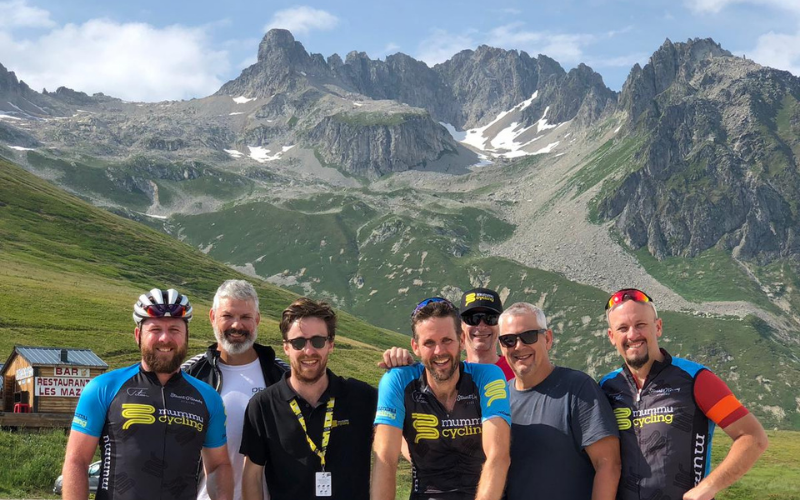 Col du Glandon: 21.3km - 6.9%
The Col du Glandon is a beast of a climb and oh so bucket list worthy. Challenging, lengthy and just under 2000m, yet stunningly beautiful. So much so, you may even stop hearing your legs scream and focus on your gorgeous surroundings.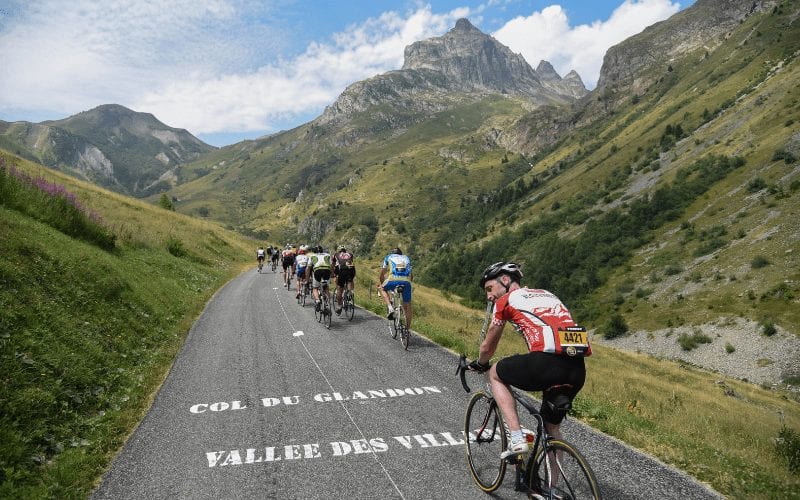 The 2022 Tour de France route is soon to be revealed in October. Shortly after we will be revealing our trip line-up and complete itineraries for next year's race around France. What climbs would you like to see included along the route? And are you game to conquer them! To secure your spot on the tour of your choice and to ensure you receive all tour details prior to public launch, you can place a fully refundable Pre-Release Guarantee NOW.