The Grand Depart Tour of the Tour De France represents more than simply being able to savour the beautiful sights of Western France. The base of Nantes means amazing food and wine of the region is readily available to those looking for a host of unique dishes.
Traditionally being a port town, Nantes still benefits from its proximity to the water with bountiful seafood options complemented by the meats and vegetables typical to French cuisine. Local markets, such as the ever-popular Talensac market, allow for fresh produce to always be readily available for the bright and flavoursome local dishes. In this blog, we illustrate a few to get your appetite stimulated!
Exciting food in Nantes
Being nestled in its unique location – close to Brittany, the Vendée and the Loire river – allows for locals and travellers to free themselves from defined French dishes.
Fresh seafood, such as cod, sardines, mackerel, seabass and eels, and shellfish like mussels, oysters, scallops and crab, are readily available from markets and restaurant menus around the city. A popular sauce in the region in which to serve such seafood is beurre blanc. This sauce is a reduction of vinegar and white wine, shallots and butter, and is a consistently popular choice with locals.
Farm reared animals are also common in Nantes, where meats such as beef, chicken and pork are used in many meals. Vegetables such as lamb's lettuce, carrots and leeks are popular as accompaniments, and cheeses such as the creamy curé nantais and milder mâchecoulais are also popular.
The wines of Nantes
Nantes is located nearby the Loire Valley, a wine region hosting numerous wineries and grape varieties. Muscadet, made on the western end of the Loire river near Nantes, is a style unique to the region. Made from the relatively Melon de Bourgogne grape, winemaking techniques in Nantes have adapted to make the Muscadet what it is today. The most notable method of creating Muscadet is called "sur lie". The sur lie process requires that the wine stay in constant contact with the sediment at the bottom of the wine barrel (which is dead yeast cells called lees).
This process was discovered after the start of the century, where wine growers in Nantes stored a barrel of wine for important occasions. The lees left in the barrel eventually gave the wine additional flavour and texture, and resulted in what was referred to families as "wedding barrel-wine".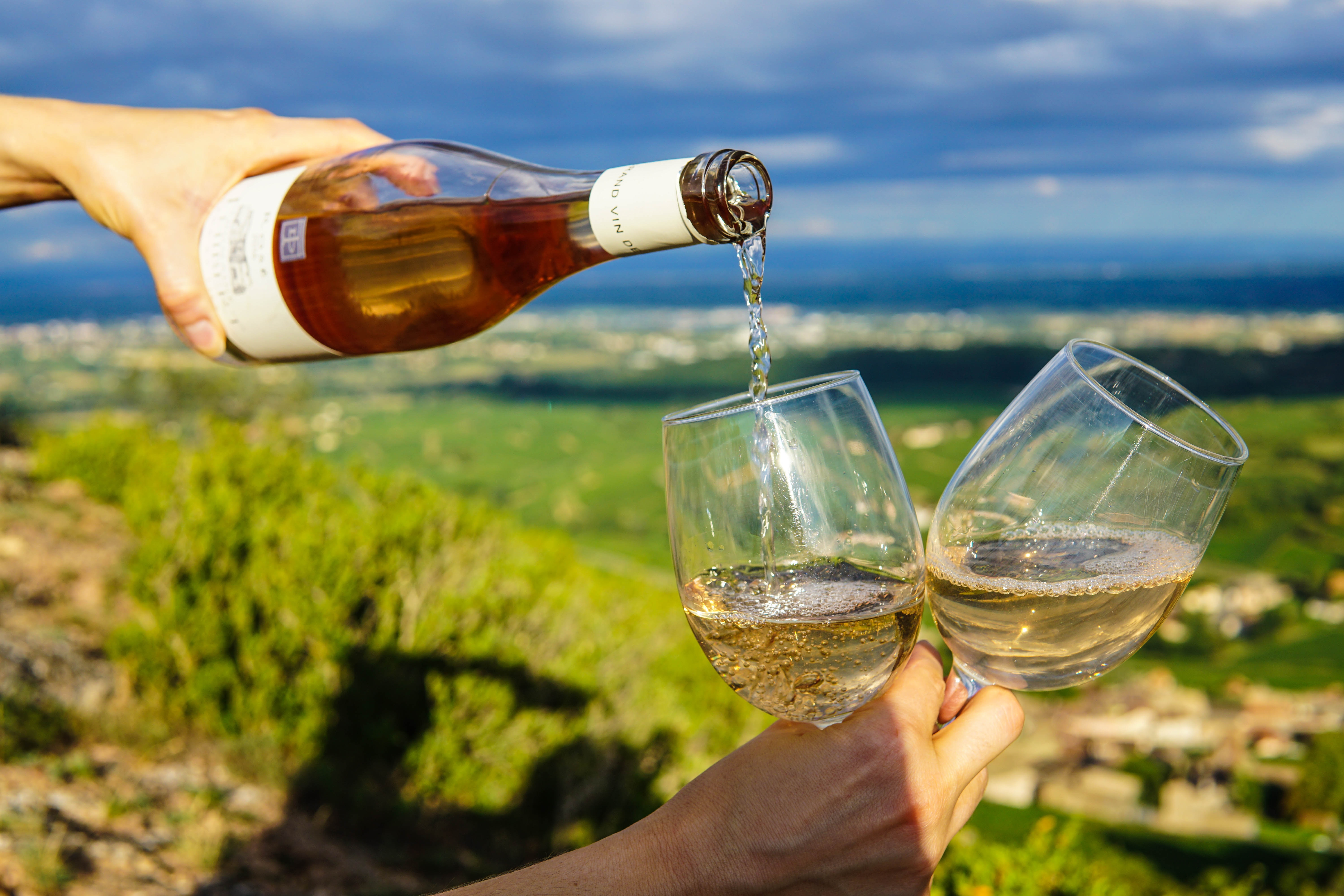 Ready to experience all the culinary goodness Nantes has to offer?
If you're ready to sample the Muscadet and fresh seafood of the Nantes region of France (while participating in one of the most exciting tours in the world, of course!)
Check out our complete range of Tour de France tours, here.