On the 15th April, 2007 Stuart O'Grady took an emphatic solo victory at the Queen of the Classics, Paris-Roubaix stealing one of his greatest career victories and a memory that will be forever strong.
Here, we asked Stuey to share some thoughts from that special day...
What did Paris-Roubaix mean to you prior to winning? Was it a race you dreamed of winning from your early racing days?
Paris-Roubaix was a race that captured my imagination as a young kid. I loved the adventure, the craziness of it. The fact that it was known as the Hell of the North made it stand out and I dreamt of just racing it, not really winning it. As the years went by though, and after racing my first couple of editions with a French team, I began to understand the importance and the scale of the race, and then it became my dream to try and win it.
In 2007 did you go into the race thinking you could truly win and were you the team leader on the day? / Was that the plan?
I went in confident I could get a result. I was healthy, surrounded by an extremely strong and motivated team and I was rooming with the defending champion.
I was in the form of my life, similar to 2004 which was the best year of my career.
Fabian was the outright favourite and my roommate, so I was there to support him to win, but I was Plan B if he faltered. When the weather report came in that it was going to be "hot", then things started to fall into my favour.
When and where did you make your winning move?
I made my winning move when I got into the early morning breakaway, because that set me up for the rest of the race. I had two team mates which basically did all the hard work along with the other guys in the break so I could sit back and use minimal energy. The real attack I launched with 25kms to go.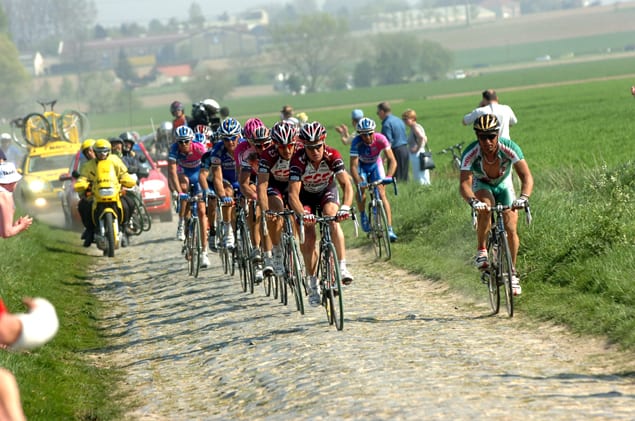 Up until then, did you feel like you were on a great day condition wise?
I had finished in the top ten in every race in Belgium in the lead up. I knew my form was great and I had been helping Fabian in those races and still running top ten. I just needed the stars to align for me and to give it everything.
When you were out solo initially what was running through your head?
It was a killer instinct attack. It wasn't planned. I saw that everyone around me was really suffering and I just hit them when the opportunity arose. My first thought when I saw the 25kms to go sign, was "Holy shit… there's a long way to go!"
At what point did you realise, this could actually be it?!
My goal was to get to the minute mark lead on the guys chasing me. Then I knew I could puncture and still maintain a lead if I got a quick wheel change. I also knew that then the 3 guys chasing would start conserving energy and start racing for 2nd. Theres a lot of things that go through your head, the main one was that I was just praying for no punctures. I also changed my tactic to go 85-90% on the cobbles but give it 100% once we hit the bitumen, because I also knew that behind they would attack themselves on the cobbles, then recover and eat and drink straight after on the roads.
How did you feel when you entered the velodrome?
Like I was living a dream, almost having an out of body experience. All those years of trying, the suffering, knowing that my wife, who was pregnant with our soon the be daughter and my son Seth were in the velodrome waiting was also flashing through my mind.
Its very hard to explain the emotions. It's more relief that you've actually achieved something that's been in the back of your mind since you began racing. Everyone has dreams, it's what keeps you getting up to go training every morning, and when you realise that you are experiencing one at the time…. It's just the ultimate feeling.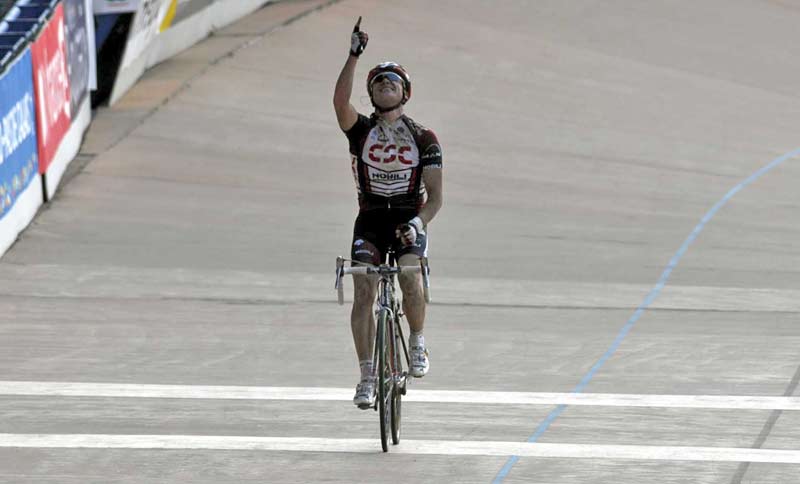 And then as you crossed the line as Paris-Roubaix champion?
Priceless.
To have my family there, my team mates roll in, Scott Sunderland the DS, just everyone. I just wanted to hug everyone. It was a mixture of disbelief, tears of joy. I don't know. It's impossible to describe really.
Post race celebrations must have been pretty special?
Obviously it was a massive night. But it was emotional as Lars Michaelsen who should've finished 2nd and next to me on the podium, crashed in the final. It was the last race of his career. His whole family were at the race and with us for the post race dinner.
So there were happy moments and some really sad ones also, as his dream of getting on the podium was shattered, his career had just ended, yet we had just won together also.
I had promised to take my wife and son to Disneyland the next day. I kept the celebrations up well, but good enough to make sure we were on that train the following morning also!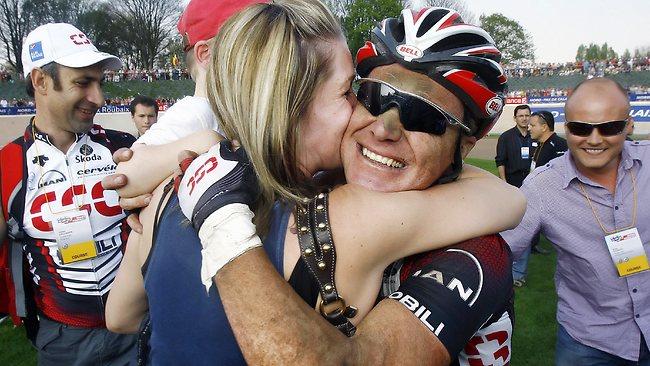 How did this victory shape and change your career?
It definitely changes not only your career, but your entire life. You are forever known as a Paris-Roubaix champion and at every race you're expected to perform as you've won the hardest race on the planet. There's pressure to perform again, which I did the following year finishing 5th, but overall it changes who you are as a person. You have a lot more respect in the peloton, which helps also.
Was it your most memorable race victory?
Winning the Olympic Games and Paris-Roubaix are impossible to separate.
They were both dreams and both very different events. I am very happy and proud that I managed to achieve both.
What are you most looking forward to once again revisiting your stomping grounds on tour with Mummu Cycling next Spring?
I love the history, the stories, the adventure and the ridiculously tough cobbles. You have to experience the cobbles first hand to get a grip of just how hard it is. I still find it hard to believe that I won it when I go back and ride a section…
Top 3 favourites for the win?
Stybar, Sagan, Groenwegen
Of all cycling events, would you say Paris-Roubaix is right up there as a must-experience race day for fans? And what makes it so special and unique to other races?
It is the most unique cycling race on the planet. It is possibly one of the toughest, hardest sporting events in the World. The history, the culture, the myths of Paris Roubaix.
You either love it, or hate it.
I love it.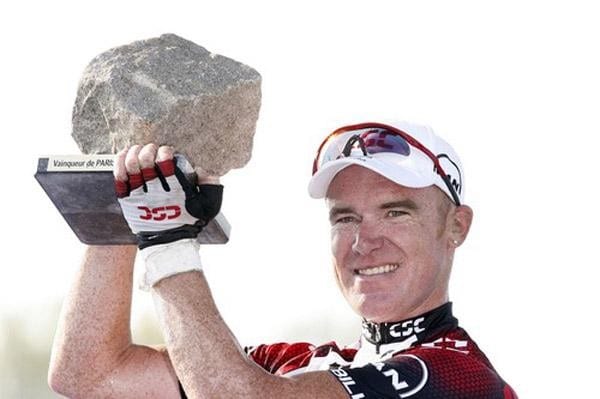 Can't make the Classics this April? No worries, there's always next year! Stuey will be returning in 2021. Check out our Spring Classics tours here and start planning your cobble-crazy adventures! Following this year's absence due to Covid-19, 2021 promises to be bigger and better than ever before!