The rescheduled Giro d'Italia 2020 is now just days upon us, and following what was a truly thrilling, epic edition of the Tour de France, it's inevitable that we'll be in for quite the show.
At Mummu Cycling, we're disappointed to be missing out on the action, however with incredible memories to look back on from past seasons, we are more motivated than ever, planning ahead for what we expect will be a special return to Bella Italia in 2021.
The Giro is up there as one of our favourites. Not just for the outstanding racing on display, but the stunning areas we travel through, the out-of-this-world roads we ride on, the beautiful culture and of course, the amazing food and wine we get to enjoy every step of the way.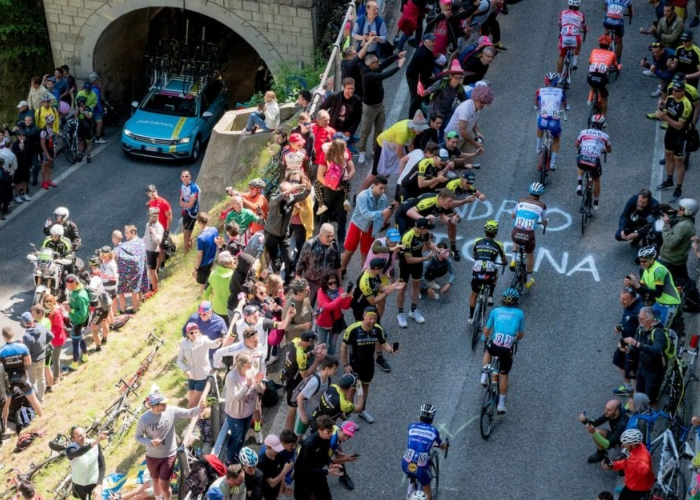 @Kramon
Following the unfortunate, but necessary cancellation of our 2020 Giro experiences, the majority of booked guests have already transferred across to 2021, so spaces are strictly limited. If you too are interested in joining us and experiencing the Giro d'Italia firsthand, you can also secure your spot now by placing a simple, completely risk-free booking deposit that will confirm your place and ensure you receive finalised trip details shortly after the Giro d'Italia race organization has revealed the 2021 route later this year.
2020 Route Refresh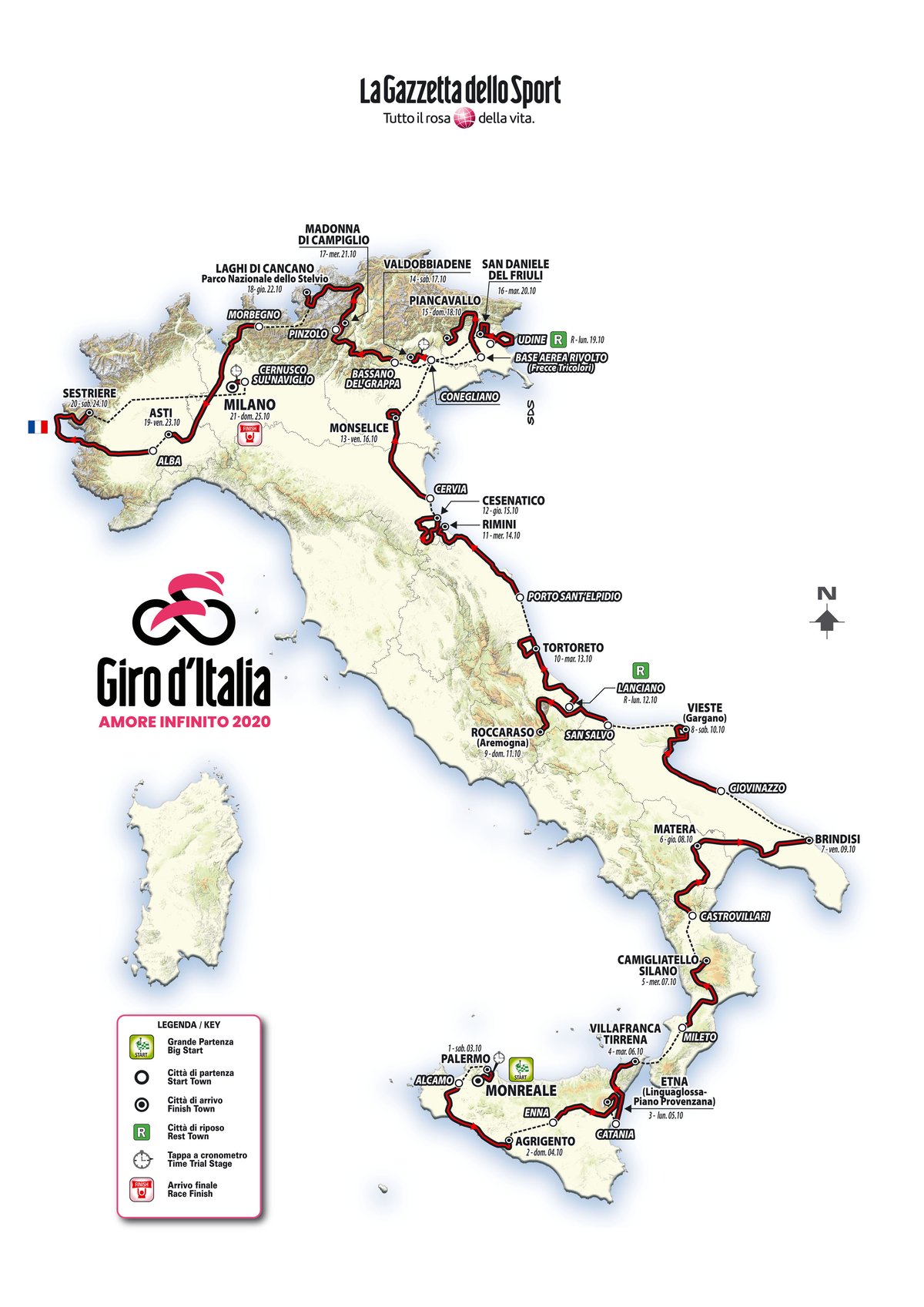 This year's Giro d'Italia was set to kick off in Budapest, Hungary, however due to the effects of Covid, the city withdrew and the Grande Partenza was moved to the island of Sicily where the opening four stages will take place.
The race will begin with a furiously fast 15km time trial from Monreale on a mostly downhill run to the finish in Palermo. A fine opportunity for the time trial specialists to take honours and be the first to wear the Maglia Rosa.
There are three time trials throughout the route, ensuring quite a number of TT experts will be present, including the recently crowned World Champion Filippo Ganna and former, Rohan Dennis.
Following a punchy, classics style stage two, the race will take its first delve into the mountains with a punishing finish up the lengthy and fairly relentless Mount Etna. A nice opportunity for the climbers and General Classification hopefuls to test their legs.
After an expected sprint stage four, the race will venture inland and dive right back into the hills over an undulating route that includes three categorized climbs. The biggest test being the final 25km climb up the Valico di Montescuro, with a 10km swift downhill finish to follow. If Etna wasn't enough to shake the standings, this day surely will be!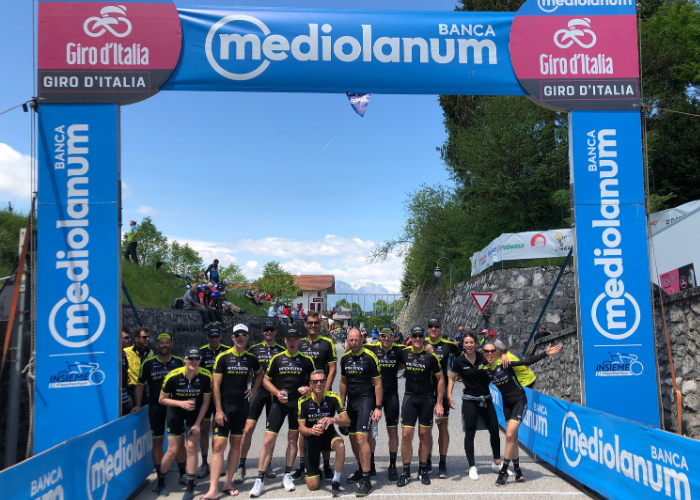 Several sprint and undulating stages travelling up the exquisite Adriatic coast will follow before rounding out the Giro's first phase with a challenging 208km stage 9 from San Salvo to Roccaraso, featuring a testing four categorised climbs. By now, time gaps will surely be prevalent and legs will be yearning for their first rest day to come.
The race continues to travel North up the coast over hilly-flat terrain, with Stage 11 almost certainly a sprint from Porto Sant'Elpidio to Rimini.
Stage 12 starts and finishes from the coastal town of Cesenatico, tackling a hilly route that mimicks the famous Nove Colli Gran Fondo through the picturesque Emilia Romagna region.
The following day from Cervia to Monselice appears pan flat on the profile, with a few nasty pinches nearing the finish that will likely throw the sprinters right out the back door. The 4km Passo Roverello and the cruelly steep 2km Muro di Calaone will surely provide some entertaining late-race fireworks.
Stage 14 travels north to the Vento region for the second race against the clock, with a stunning backdrop through Prosecco vineyards. The 33.7km lumpy time trial commences from the Unesco World Heritage Site, the Prosecco Superiore and will prove quite the test, including the steep Ca' del Poggio climb in the first third, and another tough kicker towards the finish. Today will almost certainly be a day where time is significantly lost or gained.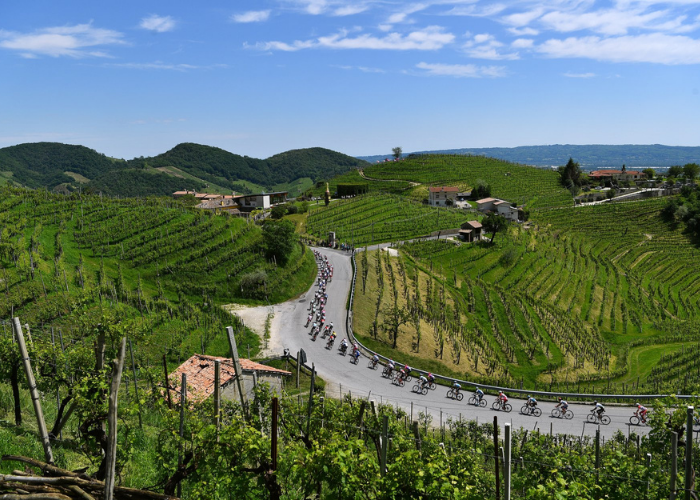 Into the mountains they soar on Stage 15 from Rivolto to Piancavallo, that includes four categorized climbs, including the final Piancavallo and the race's second summit finish. The 13.8km, 8% ascent well known for where Marco Pantani won in 1998, will undoubtedly provide a real shake-up, with riders arriving into the climb far from fresh.
The next day, the peloton will take a well-deserved rest, happy to have 15 stages ticked off, yet fearful for the mountain-manic week that lies ahead…
Brace yourselves for a trio of mind blowing stages as the race turns to the high mountains and over three days includes a succession of 15,000m of climbing.
Starting off with stage 16, that's packed with a series of shorter, challenging climbs across the Julian Prealps, before venturing through the valley of the Taliamento river. At the pointy end, the riders will tackle two technical finish circuits, including several brutal 15% climbs up to the castle of Susans and Monte Ragogna.
Next up on the mountain menu, another 5000m of climbing awaits. The stage commences in Bassano del Grappa, tackling some major climbs along its 203km route, including the Forcella Valbona, Monte Bondone, Aldeno, Passo Durone and the final haul up the Madonna di Campiglio. Expect serious fireworks!
By now, legs will be wrecked, and mountains dreaded, yet for Stage 18 they'll need to prevail as they're in for quite the cracker. The 207km stage from Pinzolo to Lago di Cancano includes a gruelling 5400m of climbing, with four categorized climbs and the race's Cima Coppi, the iconic Stelvio. The action and suffering won't end there as following the decent off the Stelvio, the route points skyward again, up the 21 hairpin climb to the Laghi de Cancano where the Stage finish awaits. Once again, the Giro d'Italia proves they are always pushing for the hardest, longest stages of them all…this one certainly confirms that!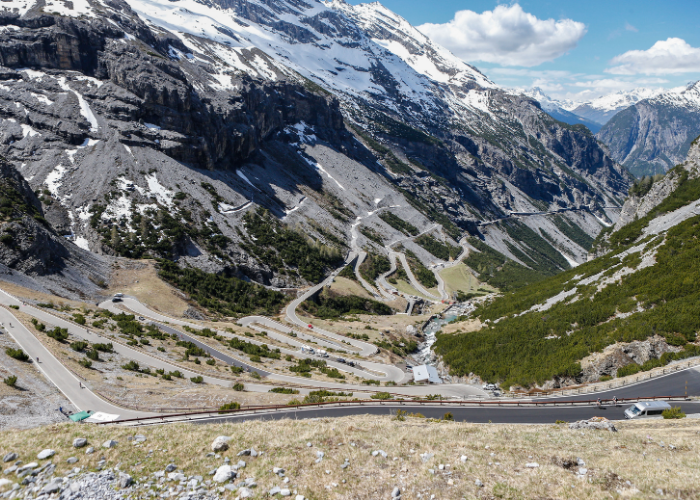 The next day, the sprinters will let out a sigh of relief as they welcome a flat stage from Morbegno to Asti. Flat, yet far from easy with its cruel 250km length…
Stage 20 astonishingly lays out one more hellish day in the mountains, with yet another 5000m stage on the radar, including a small trip into France along the way. The first big ascent will be the Colle dell'Agnello, followed by the Tour de France famous Col d'Izoard, onto the Monginevro, before the final hurdle up the Sestriere. Mamma mia!
The race will come to a spectacular close in Milan with a traditional final 16.5km time trial, over a slightly downhill course. If standings are still close, this could be quite a nail-biting final and if the recent Tour de France is anything to go by, it's not over until it's over!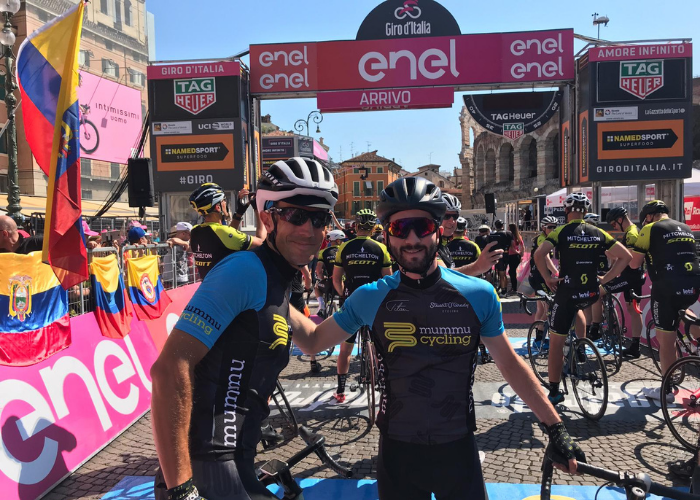 Maglia Rosa Hit List
Simon Yates, Mitchelton-SCOTT
Simon Yates is an obvious favourite for this year's edition and made his intentions very clear with his recent overall victory at Tirreno-Adriatico.
Yates, famously came oh so close in 2018 when he wore the Maglia Rosa for 13 days straight, winning three stages during his time in pink, but heartbreakingly fell victim to a tough day in the mountains as late as Stage 19.
His best overall placing was 8th in 2019, however having won the Vuelta two years ago, he's more than capable and has his heart set on pink again for 2020.
Geraint Thomas, INEOS Grenadiers
Geraint Thomas is another big name who's proven great form in recent races, with a second to Yates at Tirreno-Adriatico and fourth place at the World Championships Time Trial last week. After pulling out from riding the Tour de France following a mediocre performance at the Daupine, the extra time he's had to build up his form has proven a wise move and there's no denying now that the former Tour de France champion will be on the hunt for his second Grand Tour title in Italy.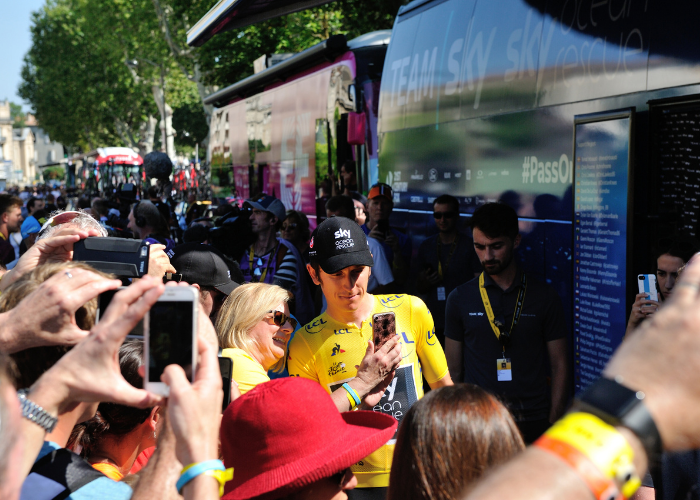 @HenryIddon
Vincenzo Nibali, Trek-Segafredo
Local favourite, Vincenzo Nibali came in a close second to Richard Carapaz in 2019 and so will be returning with a vengeance to step up a level and claim his third Giro d'Italia title in the process. The outstanding rider has won all three Grand Tours, including several Giro's and in recent races has been right in the mix, proving he's all in for the Giro 2020.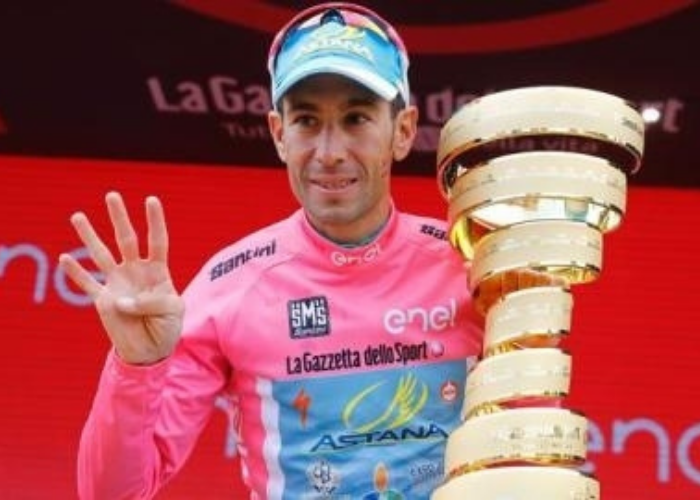 @Sports.kz
Miguel Ángel López, Astana
It's recently been confirmed that Colombian rider, Miguel Ángel López will be taking to the startline in Sicily. He very recently won a stage and came 6th overall at the Tour de France, losing his podium position on the penultimate time trial. He placed 7th overall at the Giro last season and is clearly in incredible form. The question is, with such a quick turn over, has he recovered in time to contest for the win in Italy or will he be supporting team mate Jakob Fugslang?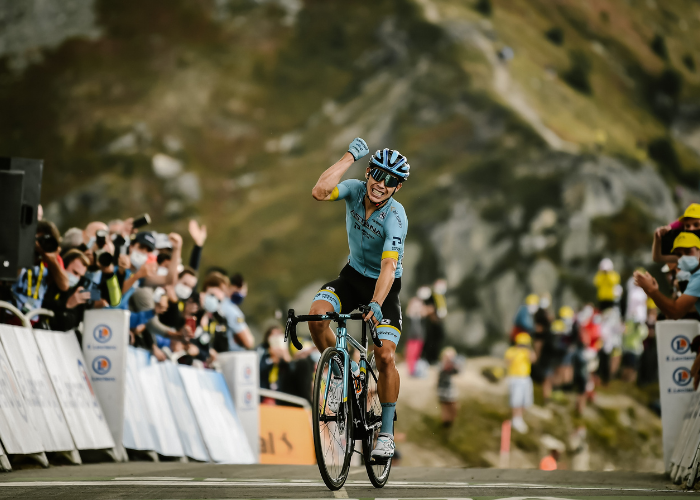 @AlexBroadway
Steven Kruiswijk, Jumbo-Visma
Dutchman Steven Kruiswijk will be leading the GC bid for Jumbo-Visma, who recently dominated the Tour de France, falling short on the penultimate stage.
Kruijswijk has finished in the top 5 of all three Grand Tours, including a podium performance at last year's Tour de France. He also came daringly close to winning the Giro back in 2016, sadly losing his lead following a crash on the penultimate stage.
This year, the talented climber and contender will have the team's support to fight for pink once more. Let's see what he can do.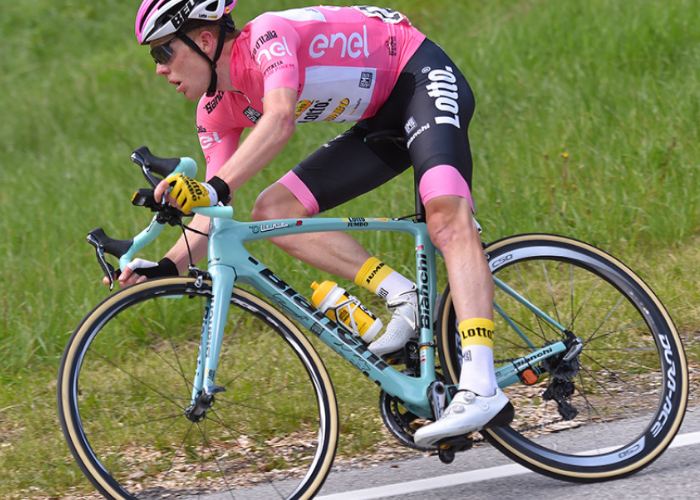 Rafal Majka, Bora-Hansgrohe
Rafal Majka is another incredibly strong climbing talent to watch out for. He recently placed third overall at Tirreno-Adriatico and in the past has been right up there at the pointy end of Grand Tour final standings. He's secured several top tens at the Giro and has won the Tour de France mountains classification twice, in addition to three mountain stages throughout his career. This year, he'll likely have Bora-Hansgrohe's full support to contest for the Maglia Rosa.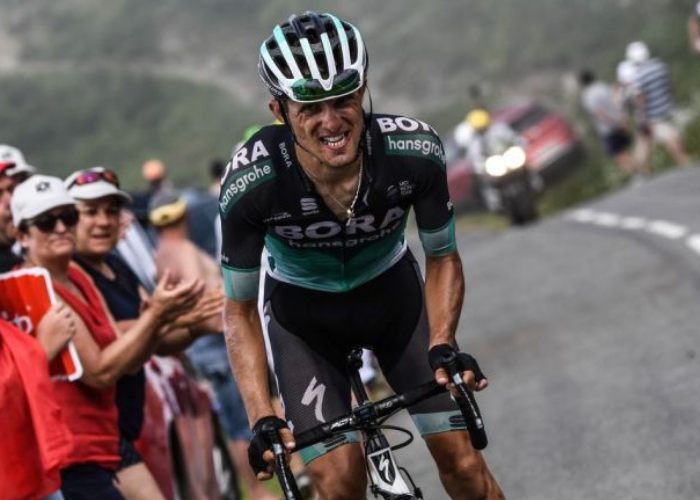 @GettyImages
Jakob Fugslang is another man who's been on a mission since pro racing has commenced in 2020. He won Il Lombardia in August, was 2nd in the Tour of Poland and recently placed 5th as part of the select lead chase group at the World Championships. His best GC placing in a Grand Tour was 7th at the 2013 Tour de France. He will join team mate, Miguel Ángel López on a hunt for pink, and time will tell who the team will be giving their full support to as the race settles in.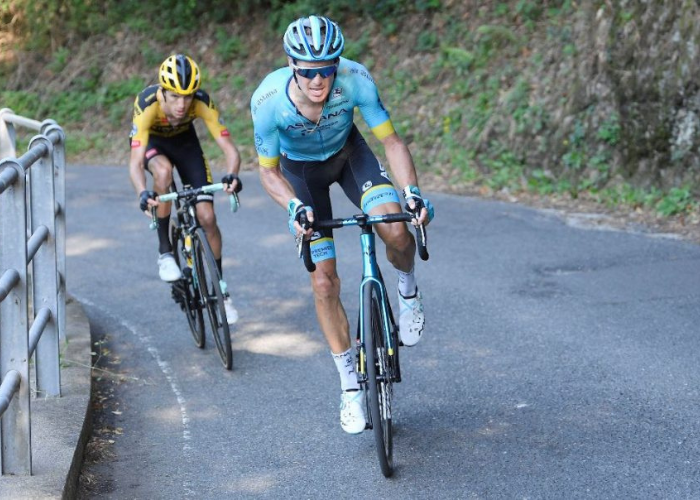 @LaPresse
Wilco Kelderman, Team Sunweb
Dutchman, Wilco Kelderman was also right up in the mix of contenders at the recent Tirreno-Adriatico placing 4th in the overall standings. He placed 7th at the 2014 Giro d'Italia and will be looking to use his great form to better that in 2020.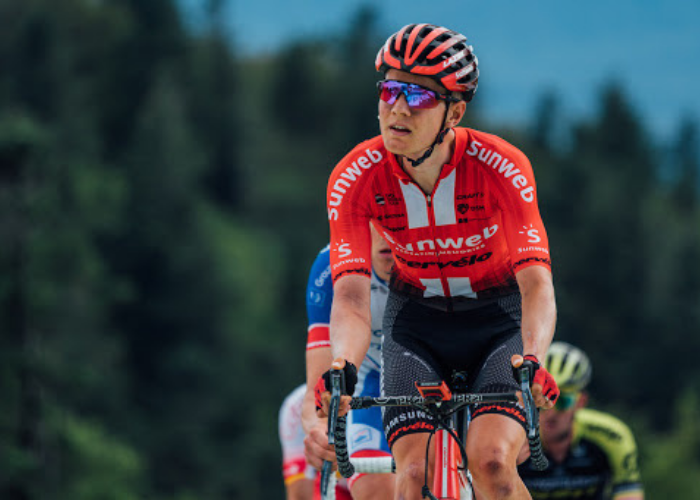 Louis Meintjes, NTT Pro Cycling
South African climbing talent, Louis Meintjes will be leading NTT Pro Cycling's GC hopes at this year's Giro. He's placed twice in the top ten in recent Tour de France's and at the Vuelta. He recently came in 12th overall at Tirreno-Adriatico, ensuring he's there or thereabouts, but not right up there with the world's best. Come kick off, he may well have turned the tables, ready to fight it out with the big guns.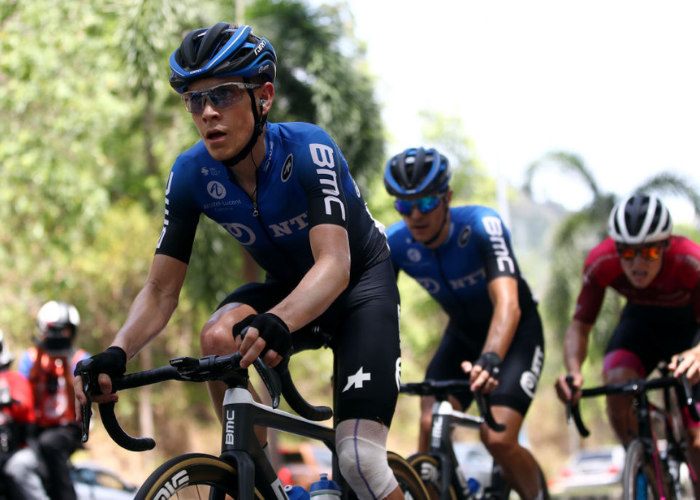 @GettyImages
Russian cyclist, Ilnur Zakarin recently had to abandon the Tour de France following a crash on Stage 12. His recovery has been going to plan to make a return to racing at the Giro. He knows success well at the Giro with several stages to his name. He also placed 3rd overall at the Vuelta in 2017, so could well be up there in the race for pink this year.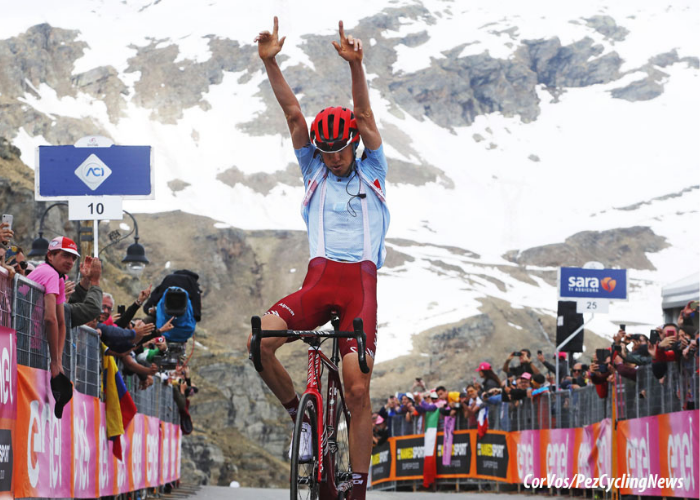 @CorVos
Top Sprinters
Peter Sagan, Bora-Hansgrohe
Three-time World Champion, Peter Sagan will surprisingly be lining up for his very first Giro d'Italia. He's no stranger to Grand Tour success having won the Points Classification 7 times, as well as 6 stages at the Tour de France and 4 stages at the Vuelta. He'll be coming off a bit of disappointment from the recent tour, having lost out to Sam Bennett in the fight for Green and came away with no stage wins. With some added fire and the excitement of racing his first Giro, there's every chance that he'll be up for some success in Italy.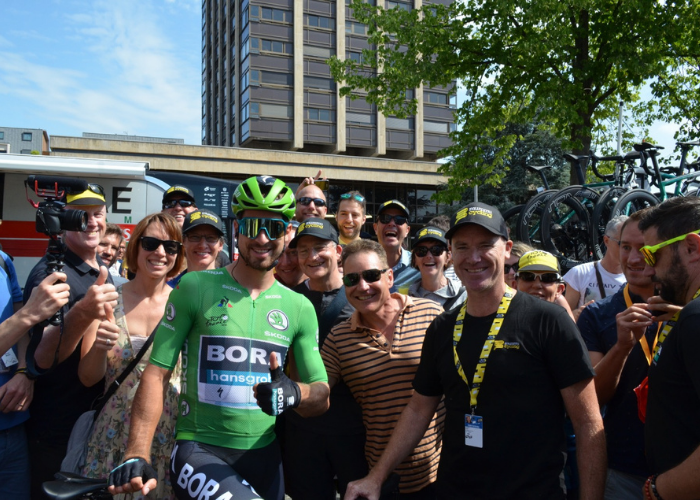 Italian sprint sensation Elia Viviani has also just completed the Tour de France feeling a bit underdone with his sprint not quite being up to winning standards. He's had great success in previous editions, with 5 stage victories to his name and will surely be looking to secure a victory or two back in his home country this October.
@GettyImages
Fernando Gaviria, UAE Team Emirates
Another fast man to watch out for is Colombian, Fernando Gaviria. He's won 5 stages at the Giro, in addition to several Tour de France victories. He's been a little quiet at his recent return to racing, however if he's timed his build-up right, he could well be the man to beat in Italy.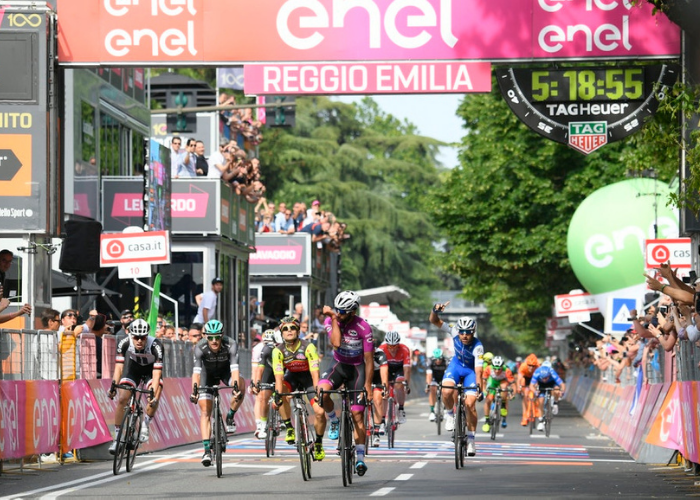 @CSSport
Michael Matthews, Team Sunweb
Aussie, Michael Matthews is a rider with a great track record at the Giro d'Italia with multiple individual stage victories to his name, several team time trial wins and a bit of time in pink. Matthews will be the man to watch on the hillier sprint stages and will on a number of occasions be on a mission to shake off the pure sprinters to boost his chances come the line. He's on fine form, having just secured an impressive 7th place on a very lumpy World's Championships course. To add, in August, he was 3rd at Milan-San Remo, and later month went on to win the Bretagne Classic.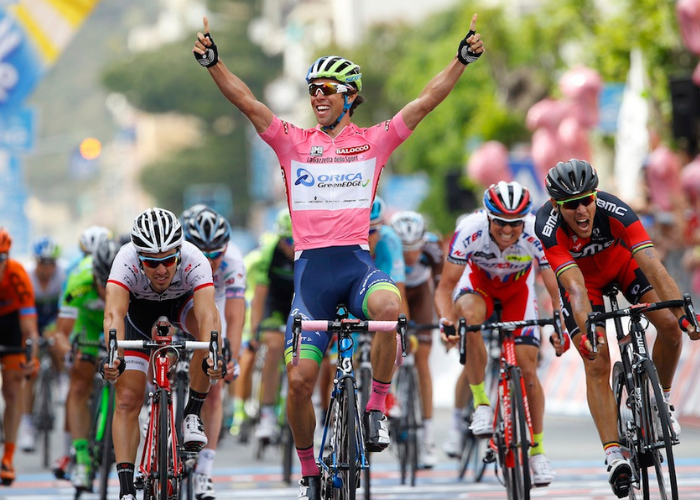 @GrahamWatson
Arnaud Démare – Groupama-FDJ
French sprinter, Arnaud Démare has been off to a flying start to the delayed 2020 season, winning the French National Championships, the overall victory at the Tour Poitou-Charentes en Nouvelle Aquitaine, a stage victory at the Tour of Luxembourg and second place at the European Championships. He's won several Tour de France stages and last year claimed honours at the Giro, so will be on the hunt to match or better that this time round.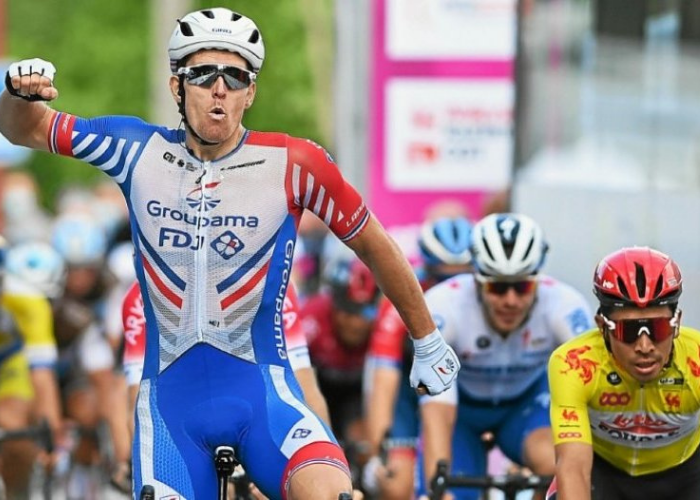 @AFP
Davide Cimolai, Israel Start-Up Nation
Experienced Italian sprinter, Davide Cimolai will be lining up for Israel Start-Up Nation who will be strongly focussed on the sprint finishes, with Rick Zabel and Rudy Barbier also on the team roster and in great condition. Cimolai is a former stage winner at Paris-Nice, and the Volta Catalunya and was recently right up in the sprint mix at Tirreno-Adriatico. Whether it's Cimolai, or one of his ISN team mates, they'll undeniably be in amongst the fast men on the hunt for stage glory. As fellow Factor Bikes partners, we look forward to seeing their Factor ONE's at the pointy end!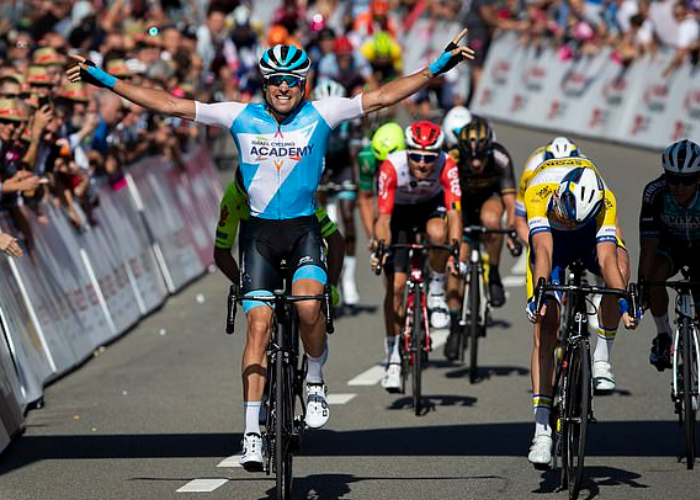 @GettyImages
Diego Ulissi, UAE Team Emirates
6 x Giro d'Italia stage winner Diego Ulissi is well regarded for his great all-round strengths and will be hoping to be up there in contention to increase his already impressive tally of stage victories. He recently won the GC at the Tour of Luxembourg, confirming he's in top condition for the Giro. The punchy sprinter will be one to watch out for on the tougher, hillier stages.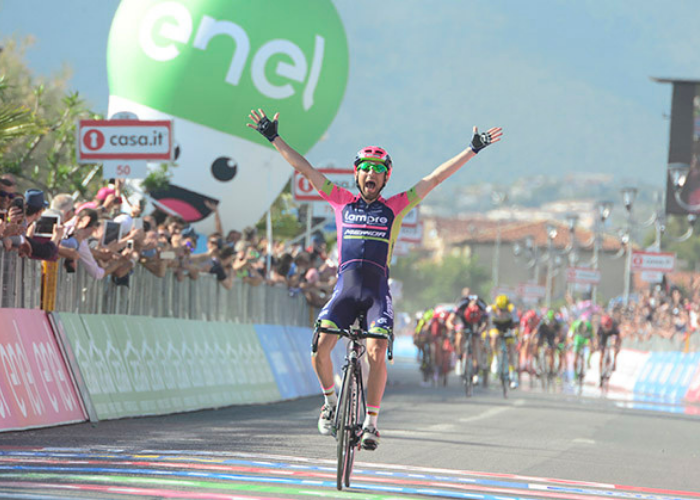 How to Watch
To ensure you don't miss a beat of action, here are a few sites and channels to tune into during the Giro:
Start list
Click here to view the 2020 start list.