The prestigious Tour de France is perhaps the most well-known annual multiple stage bicycle race in the world today. This 21 stage Grand Tour is held primarily in France, with passes through neighbouring countries occurring regularly.
The respect of the Tour de France is largely tied to its rich history, one that stretches back over a century. The first race, organised in 1903, was originally developed to increase sales for the newspaper L'Auto – not quite the pedigree many would have imagined!
The first Tour de France
The editor for L'Auto, Henri D Desgrange, was the person responsible for the development of the tour itself. With the Tour De France, Desgrange invented bicycle stage racing. The first Tour, far from an unbridled success, attracted only 15 entrants due to the initially high entry fee. This was amended by offering a daily allowance to riders, in addition to a 12,000 franc first prize. The prize money, a huge amount at the time, enticed 60-80 entrants to enter, only 24 remained of which remained at the beginning of the fourth stage.
After the Tour concluded, L'Auto had more than doubled its circulation in France – the exact purpose for the development of the Tour de France.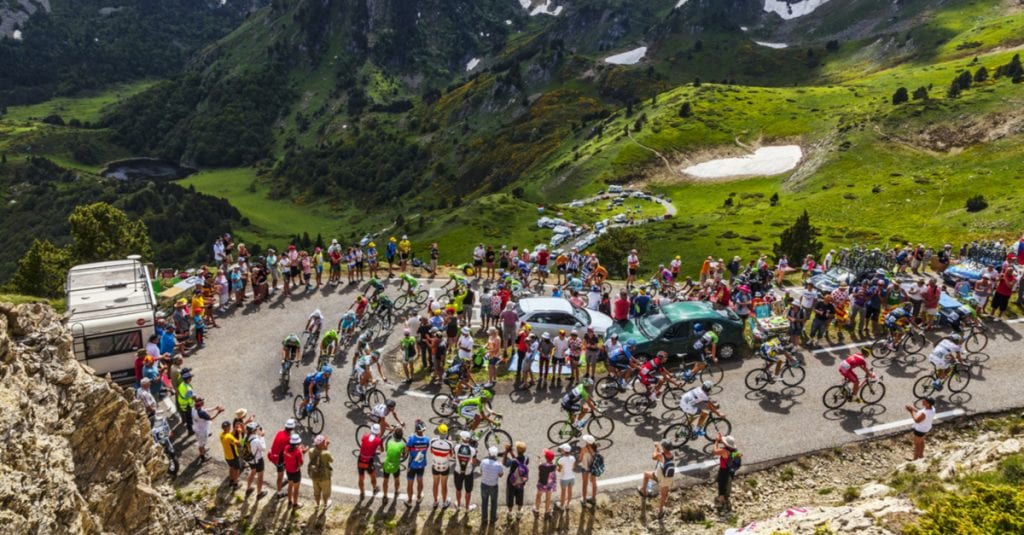 The development of the Tour de France
The original 1903 incarnation of the Tour de France assured organisers that they were onto something big. The next few years saw the format change frequently, with issues such as cheating, fighting, scoring methods, and route development making sure the Tour had many iterations during its early years. Even with these changes, the Tour de France has been held in July without fail since its first year, with the only exceptions being through the two World Wars.
Strict rules regarding bicycles were also enforced by Desgrange, such as cyclists having to repair their own bicycles (without the option to exchange them) and the requirement for wires to have wooden rims. Eventually, with the format solidified, the popularity of the Tour eventually saw riders from around the world involved in the race, and today the Tour de France is a world renowned sporting event.
Become a part of history
With over a century of incredible highs, world-class riders and a fanbase that is only becoming more passionate, the Tour de France remains a yearly highlight for many.
You too can be a part of the excitement – get in touch with Mummu Cycling today or have a look through our range of tours to find the perfect one for you.