La Planche des belle Filles is a challenging Tour de France featured climb, located within the Vosges Mountains - a lower mountain range in eastern France, near the German border.
Lesser known to the Alps or the Pyrenees, yet well respected and talked about for its serene nature, dotted with unique, lush forest roads - a true cycling playground.
The name, La Planche des Belle Filles refers to a local legend, that some 'beautiful girls' - 'the belles filles' threw themselves into a lake up the mountain in 1635 rather than face the Swedish invaders during the Thirty Year's War.
La Planche des Belle Filles has made quite the reputation for itself since its step onto the Tour de France scene in 2012 when Chris Froome emphatically stole the show on Stage 7 up the slopes of the gruelling ascent. The victory, only the beginnings of his journey to eventual Tour de France domination.
La Planche des belles Filles has since reappeared in the Tour de France four times, each time in the first phase of the race, marking the perfect platform for key contenders to stamp their authority early on.
In 2014, it was Italian climbing sensation, Vincenzo Nibali who took hold of the climb, demonstrating his incredible form that eventually saw him take the Yellow jersey through to Paris.
Several editions later, La Planche des belles Filles was back and this time it was his Italian counterpart Fabio Aru, that took honours following a perfectly timed attack 2km out from the brutal summit finish.
By then, the testing 6.9km La Planche des belles Filles, that averages a lung busting 8.9% had well and truly cemented itself in Tour de France history as being a critical 'early race' climb, marking a pivotal turning point in the overall standings as early as week one.
To well and truly confirm its reputation, ASO Tour de France organisers decided to take it to another extreme in last year's 2019 edition by extending the finish by 1km to include its cruel gravel, dirt road final section, reaching punishing gradients up to 20%. The much talked about Stage 6, lived up to the hype, proving a thrilling stage and final battle up La Planche des belles Filles between Stage winner Dylan Teuns and Giulio Ciccone, who's credible performance saw him claim the Maillot Jaune.
In 2020, La Planche des belles Filles will be back to the Tour de France with flying colours, but this time as late as the penultimate stage and to really spice things up, as an Individual Time Trial. As the sole race against the clock of the 2020 edition, and 'uphill' it could prove a real final game changer if standings remain close. Could we see the Maillot Jaune switch hands up its slopes once more, as late as stage 20? If it's anything to go by La Planche des Belle Filles history at the Tour de France, then we'll no doubt be in for one dramatic final showdown.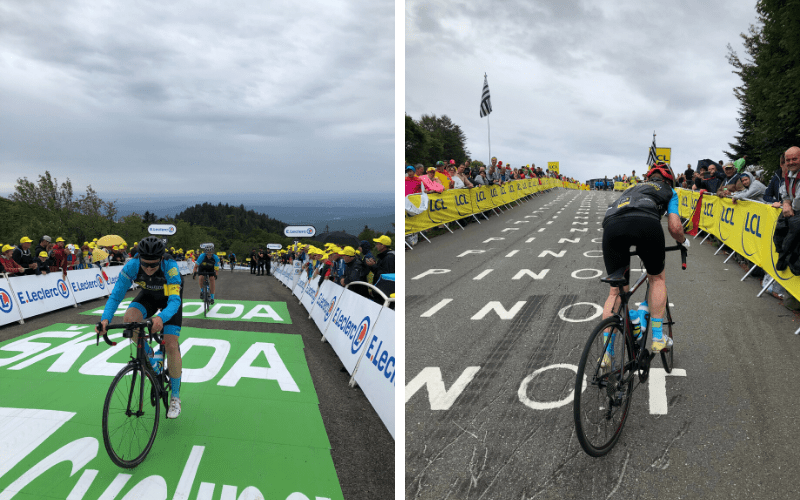 Interested in seeing the Tour de France LIVE? Check out our complete Tour line-up, here.