The Santos Tour Down Under is one of our favourite trips of the year and for many valid reasons. It's in the prime of the Australian summer held in stunning Adelaide and as far as cycling spectating and atmosphere goes, it's tough to beat.
Established in 1999 and UCI World Tour since 2008, it has only continued to grow and become bigger and better each edition and now stands as one of the most talked about bike races on the calendar.
The Santos Tour Down Under is unique in that it's one of very few pro cycling events in the Southern Hemisphere and is also the first real test of the season, kick starting early-mid January. Riders arrive in Adelaide raring to go following an off season of training and preparation for the new year. This makes it all the more exciting as they rock up in fresh kit, some in different colours following team changes, others new faces of the peloton - a bundle of nerves. Time soon tells who's been working the hardest and for many over the European winter. Not exactly easy jumping across to 40 + degree South Australian weather and racing the world's best, but all the more impressive!
The Stages are a little shorter than standard World Tour events - mostly due to heat, racing in the middle of the day and taking into consideration that it's the first real test of the year for many. The shorter stages and early season tension certainly make for some very entertaining bike racing - always a real spectacle to watch.
In terms of spectating, the Santos Tour Down Under has to be one of, if not the most spectator friendly event of the year. For one, the entire 6 day event is centred around the heart of Adelaide city, so stages are all within distance from the centre. This means riders and fans can have one central base throughout the week and also have the time between stages to soak up the incredible Adelaide roads by bike while cycling to and from stages, or alternatively explore the incredible region; from the world-famous wineries, to the gorgeous beaches or inner city hub. Compare this to the Tour de France or Giro D'Italia which are also phenomenal, must-do experiences but with most days being point to point, they certainly offer the odd logistical challenge!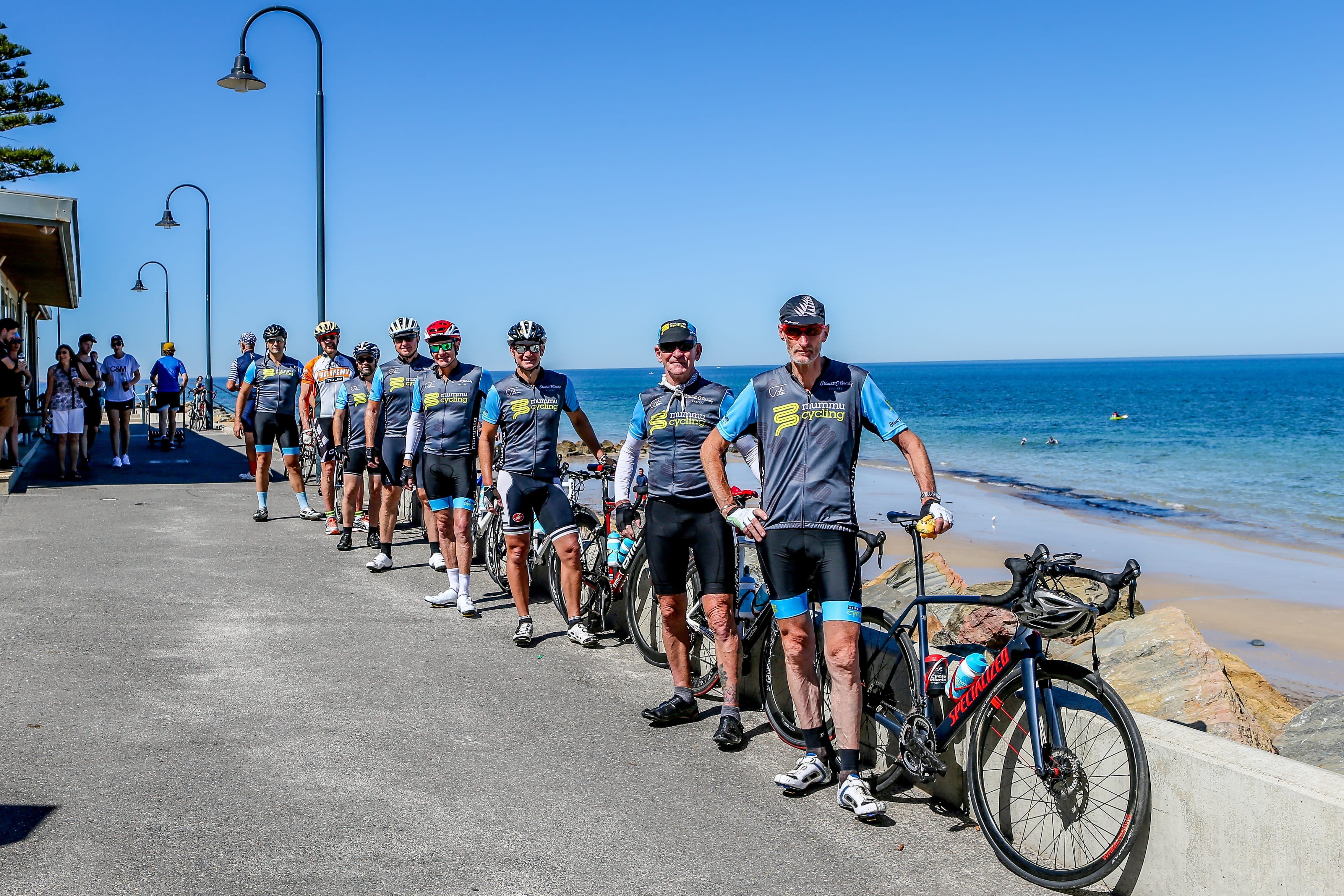 Secondly, the majority of Santos Tour Down Under stages are circuit based which enables fans to see the race go by from anywhere between two and as often as six times in one stage. This makes it incredibly spectator friendly and really helps create a buzzing atmosphere out on the roads for the riders.
The 2019 Santos Tour Down Under is set to prove no different following the recent route announcement and will certainly provide some serious entertainment, as well as showcasing Adelaide's most stunning areas; from the idyllic Adeliade hills, to the incredible coastline.
The most hyped about modification concluding the route announcement was their decision to make the usual penultimate, infamous Willunga stage, now the final stage of the Tour. Willunga Hill already holds a fantastic reputation for being famously brutal and almost every edition has played a huge part in the final General Classification standings, often coming down to mare seconds between the leading riders. It's repeatedly a real display and so to change it up and have this rounding out the Tour will mean the Santos Tour Down Under honours could likely be fought out until the very last km! Entertainment will be at its peak and the already booming Willunga Hill atmosphere will be at a whole new level.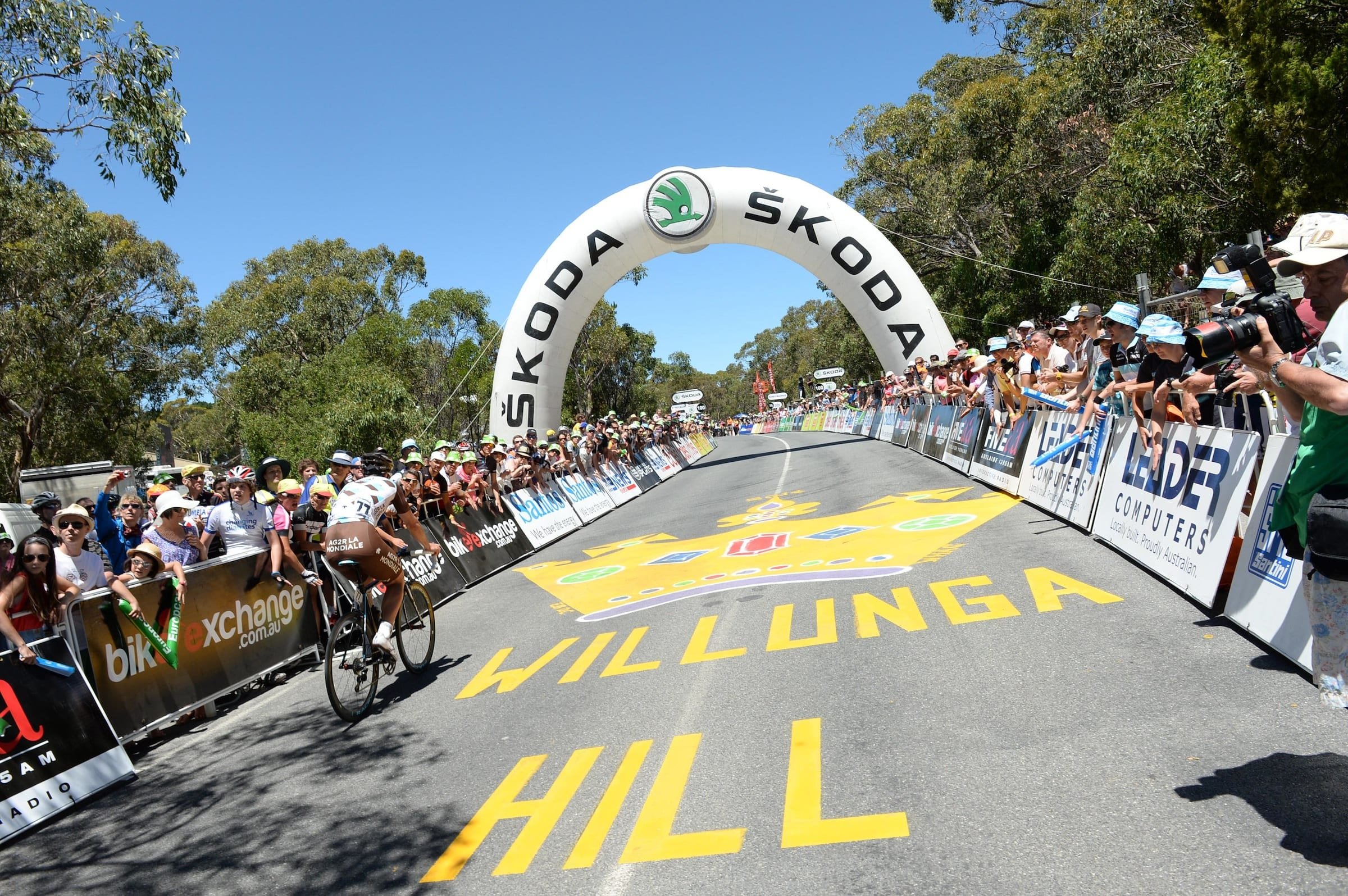 To add to the excitement - Three time World Champion, cycling phenomenon and crowd favourite, Peter Sagan has since confirmed his participation for the 2019 event. Famous for his exceptional talent and mind-blowing performances, we are sure he will be bringing his A game to Adelaide.
We now await rider announcements from other leading riders and teams, but if it's anything to go by on former editions of the Santos Tour Down Under, there will no doubt be nothing less than a stellar line-up providing some spectacular bike racing.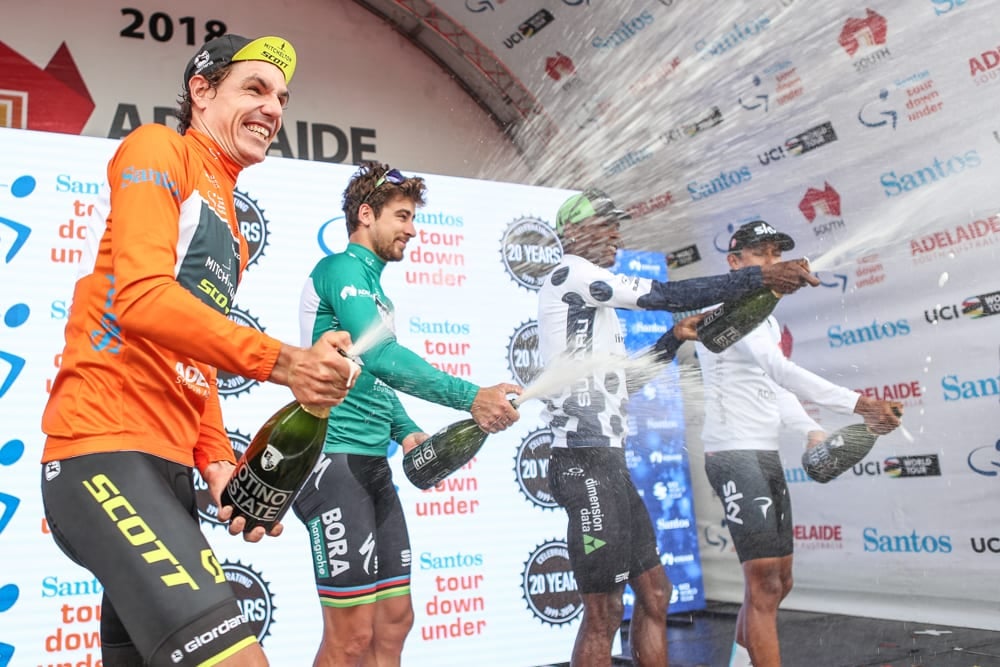 2019 Santos Tour Down Under Stages:
Classic: East End Circuit (51 km)
Stage 1: North Adelaide to Port Adelaide (132.4 km)
Stage 2: Norwood to Angaston (149 km)
Stage 3: Lobethal to Uraidla (146.2 km)
Stage 4: Unley to Campbelltown (129.2 km)
Stage 5: Glenelg to Strathalbyn (149.5 km)
Stage 6: McLaren Vale to Willunga Hill (151.5 km)
At Mummu Cycling we will be there with bells on offering a range of unique Santos Tour Down Under experiences designed and led by Adelaide local and cycling legend Stuart O'Grady. Check them out and jump on board for what will certainly be a trip to remember, here!