The Cobbled Classics are upon us and although we're chomping at the bit to be back on the side-lines this April, we're just happy to see that the pros are back doing what they do best on the bumpy roads of Belgium this spring. So far, so good for professional cycling. Here's hoping it stays that way.
Instead, we'll be tentatively watching from afar, with hopeful hearts that we'll be back amongst the action in April 2022, or even better – at the World Championships in September. Our signature Cobbled Classics with Stuart O'Grady experience has just gone live, so we encourage you to jump on board early to avoid missing out on this traditionally sell-out tour.
Former Paris-Roubaix champion and Mummu Cycling partner, Stuart O'Grady shared, "I'm so looking forward to having a Belgian beer on the canal next April with a bunch of bike riding friends. Just watching the world go by and talking about who's going to win the Tour of Flanders and Roubaix. I'm never going to take those moments for granted again. I'm really missing Europe at the moment. As much as I'm loving being home and with my family, this is the longest I've been in one place my entire adult life and I'm quickly realising just how much I miss cycling and being around the races. Being able to talk to the guys and catch up with my old teammates. Travelling around the world has given me so many good memories, but also tough memories."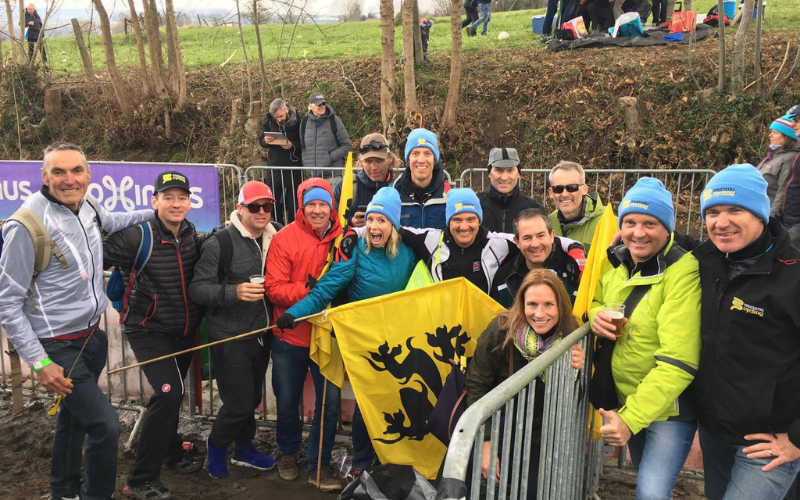 ONE OF A KIND
From a fan's perspective, the Spring Classics are something truly surreal. Cycling in Belgium is like the Aussie rules of Australia, or the football of the United Kingdom. People are absolutely mad for it and understandably so when they grow up riding bikes, pedalling circles before they can even walk, racing before they can read, bike riding to School or work daily and so on. It's such a huge part of their culture, it's no wonder why there are so many Belgian professional cyclists.
In a normal year, at any race in Belgium, big or small - there will always be fans. For professional events and a races like the Tour of Flanders in particular, it's like the entire country hits pause mode and flock to the streets, beer in one hand, country flag in the other, to watch in cheer - rain, hail or shine. It's one thing to witness it on the television, but to be there in person in amongst the sheer passion is something remarkable.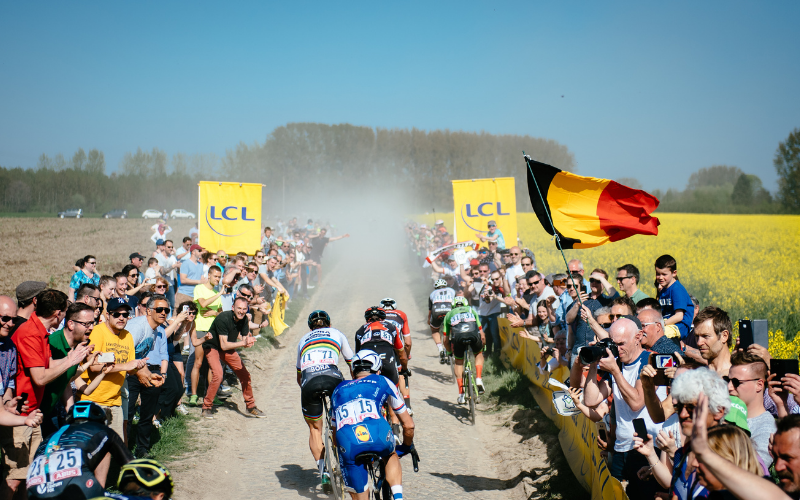 "The Tour of Flanders has to be the biggest sporting event in Belgium...it's almost like a religion there. Once you to go to a race to witness it first-hand, it's something truly epic. Obviously now that the races are broadcast, fans can get a bit of an idea. For us back in the day, when reporting home after racing the Tour of Flanders – trying to explain what it was like was almost impossible! I'd say it was like an AFL Grand final but for 270km…it was just a huge party on the road while we were battling out in the rain over the cobbles – it was always an adventure and nothing's changed really.
The day I won Paris-Roubaix, it was extra surreal. Looking back over the images I can appreciate just how incredible the atmosphere was. When you're in that kind of zone, it's actually really difficult though to take in what's happening around you. You're just chasing a TV motorbike as fast as you can! But I do remember a distinct memory coming through the Carrefour de l'Arbre with mainly Belgian supporters and I was really worried that I was going to get my head taken off by a Belgian flag, there were that many! But it was the opposite - everyone was cheering support and I got a fair bit of beer and champagne thrown over me. I just licked the lips and it wasn't too bad at the time! It's all a bit of a blur, but the crowds were so amazing. And that's one of the really strange things now watching the racing since Covid's kicked in. The racing is still absolutely incredible. It's probably the best it's been for many years. But to not have that crowd interaction and people screaming on the side lines, it's quite strange to watch...here's hoping fans will be back where they belong soon," said Stuey.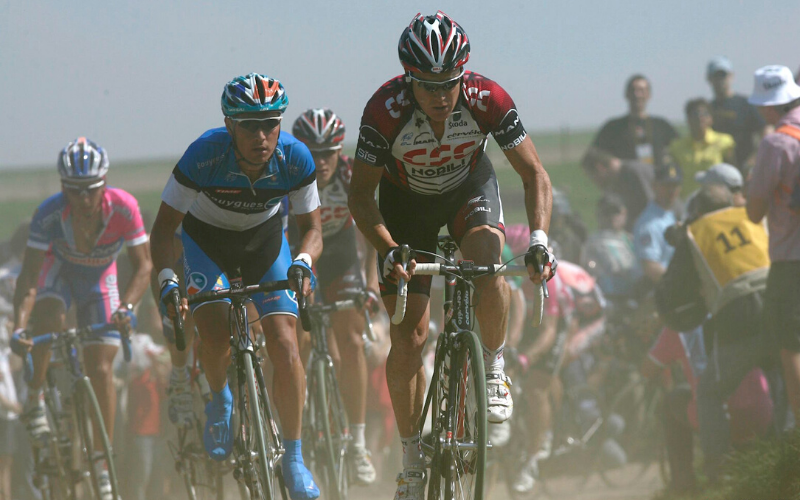 COBBLES GALORE
Then there's the terrain. Belgian roads are like no other. They're narrow, rough, unpredictable and popularly covered in cobbles. For the spectator, they're the sections of the race we look forward to most as they're where everyone knows the most thrilling of race moves are made. For the riders, it's inevitable – there's no time for mucking around. They know what's coming and there's no way of avoiding the suffering or hoping that the attacks won't fly. They always do and when they come, being there to witness the insane speed, the pain, the skill and the fierce determination is truly epic. Only the best men and women are left to battle at the pointy end and at that stage, your jaw just drops in awe…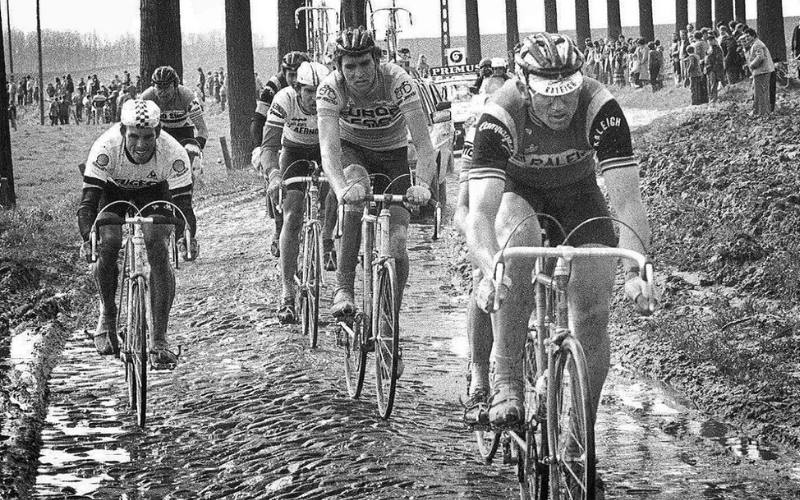 At Mummu Cycling, although watching the biggest Classics' on the calendar is a huge trip highlight, we don't solely watch the races and drink Belgian beer - we also get right amongst the cobbles ourselves. Riding them for the first time, guided by a former Paris-Roubaix champion is a memory you won't forget. You'll be filled with a mixture of anticipation, nerves, excitement and curiosity before you set out, then all will quickly be forgotten as soon as you hit those first cobbles, your bike begins to do its thing and you have no choice but to embrace it, let go and enjoy the bumpy ride.
Following your first cobbled climb or sector, your appreciation for just how strong and skilled the professionals are will considerably increase. It's not easy, but it's a must experience for all fans of the sport. Bonus – the more you ride them, the easier it gets.
*Our Cobbled Classics trip includes 10 days of travelling over Belgium's finest 'roughest' terrain; from Flanders, to the Ardennes, with a final step into France for the Hell of the North.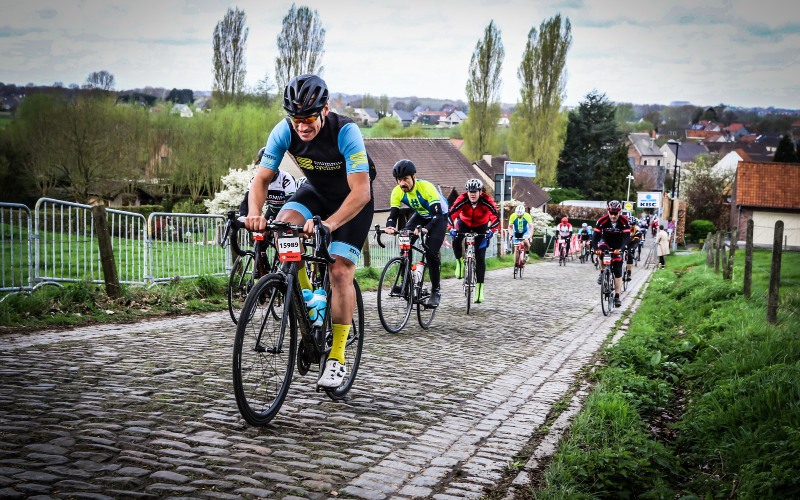 "To be able to get out on the bike and return to the roads I used to race on, to show our guests just how iconic and unique they are is something special. Whether it's the Kwaremont, the Carrefour de l'Arbre or the Trouée d'Arenberg…to ride the climb or sector, then at the end, stop and have a chat and talk about it without being on any time schedule. It's also great to be able to go over there and just enjoy it - walk around the Roubaix velodrome and have the time to immerse yourself in the atmosphere and the rich history. Going through the Tour of Flanders museum or the showers in the Roubaix changing room. You just get a real feeling of history and I guess it's just a great time to really celebrate cycling. Of course, you still get your chance to go out and hammer yourself on the cobbles and have a laugh over a few Leffe Blonds. It's just a fantastic time. I'd say the highlight of my year now is going to the Cobbled Classics with Mummu – it's the best fun," shared Stuey.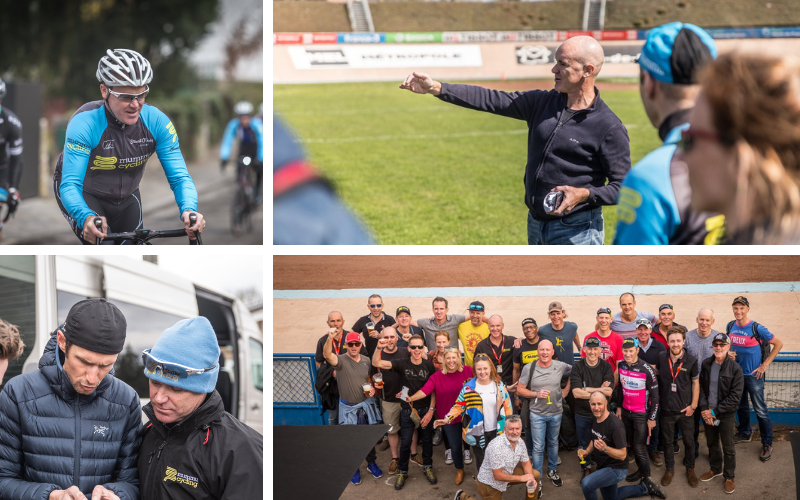 If you're interested in joining Mummu Cycling and Stuey O'Grady at the Cobbled Classics in 2022, book now to avoid missing out, then join us as we countdown the day's to what will be a momentous return to some of our favourite European roads next April.
---
WORLD CHAMPS
The wait for our next dose of cobbled action will come sooner than usual as this year's World Championships are due to take place in Belgium this September in the Flanders region, ensuring we will be in for a very exciting fight for rainbows!
"This year is going to be a cracking worlds in Belgium. I guess because of my riding style I prefer the world champs that are a little bit more open. Last year was extremely hard and favoured to the climbers. This year, being around Flanders, you just never know what to expect. And I just think with the calibre of rider on offer at the moment and so many potential key contenders, it's just going to be a great day of cycling. I'd love to be there for it with Mummu Cycling, but we'll have to see how things pan out in the coming months. For now, I'm just dreaming of the Classics in 2022 and being back over there with the Mummu crew."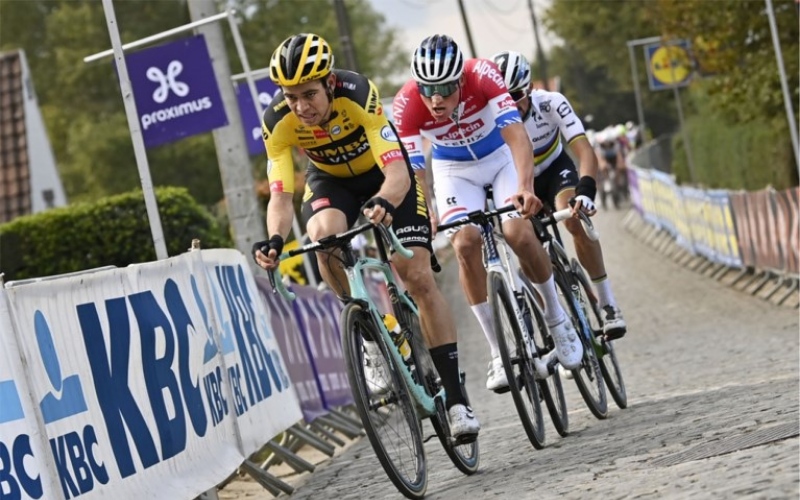 If you can't wait until April 2022 and would like to witness a thrilling fight for rainbows this September LIVE with Mummu Cycling's European team, then place a trip Pre-Release Guarantee, here.