It's that time of the year again that the pros begin tentatively training and key preparations for next year's season, following a much deserved break (for most).
To help give you some insight into what this build-up period involves and perhaps some added motivation to get prepared for your season to come, we've crafted some 'pre-season' training guidelines…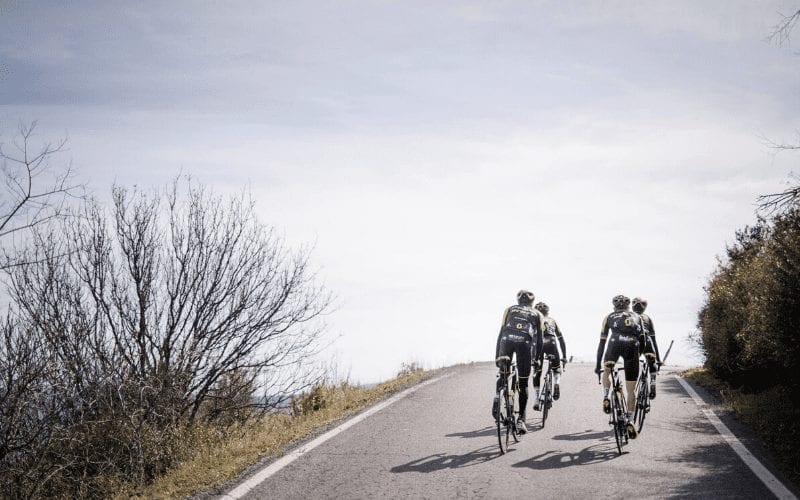 Commit to 'just riding' for now with a lesser focus on specific intervals or 'going hard'...as much as it'll be difficult to resist covering those inevitable training 'attacks', doing so now and committing to the process will do wanders when the real racing gets underway. Team up with a group of mates to set out on some social ride adventures to get your pre-season km in, in good company and stress free. Oh, and don't forget the coffee stop!
Now is the time to build you base for 2020 and long rides at a consistent, relaxed pace are the key to achieving this. Again, a suggested option would be to team up with a bunch of likeminded riders keen to up their weekend miles, but not go crazy…just yet!
SLOW AND STEADY WINS THE RACE
Too much too soon isn't sustainable. Measure your efforts and measure your progress. Slow and steady wins the race!
There are many other activities and exercises that can immensely benefit cyclists, especially in the pre-season phase. A lot of pros will mix up their pre-season training with specific strength and conditioning gym sessions, running, hiking, yoga and for those going head-to-head with a cold winter, ski mountaineering.
Don't get too caught up in the excitement of your pre-season training. The busy season is fast approaching and the cycling season is long and often, timely. Allow time for family/friends and schedule rest days accordingly, ahead of some busier months on the horizon.
MASTER YOUR FUELLING REGIME
Now is a key time to focus on improving your nutrition; trying new fuelling methods and adjusting weekly nutrition habits. Take time to record what days you feel 'best'/off and how you've fuelled around that specific session. Use this feedback to make amendments and try new regimes, ahead of the season to come and the now fast approaching 'festive season' where overly indulging is inevitable!
---
These guidelines are based on advice and protocols from some of our friends in pro cycling. They can also apply to you - training for your own race season or alternatively, beginning a little preparation for a Mummu Cycling tour. Good luck and enjoy!