Following the unusual 2020 pro cycling season rounding out with the Vuelta as late as November, it seems almost too soon for the 2021 races to be almost upon us. For us as fans, however - we're more than ready!
Unfortunately, we didn't all wake up on January the 1st to a changed world, pandemic-free, but we did wake up with hope, positive mindsets and anticipation for the 2021 season.
This has only grown considerably in recent weeks as we prepare for our first event of the year at the Santos Festival of Cycling. Sure, it's not the Santos Tour Down Under we all know and love so well, however the organisers have come up with the next best alternative given the current situation, and we are absolutely fizzing to be part of it. An opportunity to see some of Australia's' best professionals battle it out against our fiercely talented young up and comers? We'll take it!
The event not only marks our first for 2021, but a very special return to touring following our inability to travel and deliver tours worldwide last season. After what's felt like an eternity away from the race scene, we are SO ready to delve right back into doing what we do best. Game on.
A message from Race Director, Stuart O'Grady...
"What a year it's been to take over the reigns for the STDU! I never backed down from a challenge during my career and the past 12 months have certainly been just that..challenging!
The whole SATC team have worked incredibly hard, adapting to the constantly changing regulations and restrictions to deliver an event to the South Australian public. We deserve it. This State has played by the rules and used common sense for the majority of the Covid effected period and we deserve to get out there and enjoy ourselves over summer with family & friends and support the best domestic bike riders the country has to offer.
We've got the pleasure of hosting Richie back in town after his historic 3rd place at the TDF, only the second Australian in history to stand upon the podium in Paris. We have Australia's own World Tour Professional cycling team 'BikeExchange' here with a squad of past winners and champions, sporting their new colours and kit. This year is the time to focus on the domestic scene and provide a stage for the local riders to shine and race alongside some of their hero's.
The race route we designed is going to be raced hard and fast and provide some really entertaining racing through our iconic SA regions: The Barossa, Adelaide Hills, McLaren Vale & finished off right in the heart of the city at Vic Park.There's some great viewing areas so fans can be socially distanced along the roadside while cheering on the Aussie's as they race past. Menglers Hill, Fox Creek, Willunga and plenty of other great viewing points included along the way.
For the first time we will also have a Virtual Challenge ride, so that people all across the globe can jump on their bikes online and still enjoy what SA has to offer. For all the people in lockdown across the world, this will give them an opportunity to dream that they're riding around our beautiful State and wish they were visiting SA.
It's a festival of cycling and almost anything with two wheels will be on display...Track racing, Mtn Biking, Cyclo-cross, BMX & of course the Para's will all be on show so grab some friends, hop on your bike and get out there to show your South Aussie support!
Stay Safe & Ride with a smile."
- Stuey O'G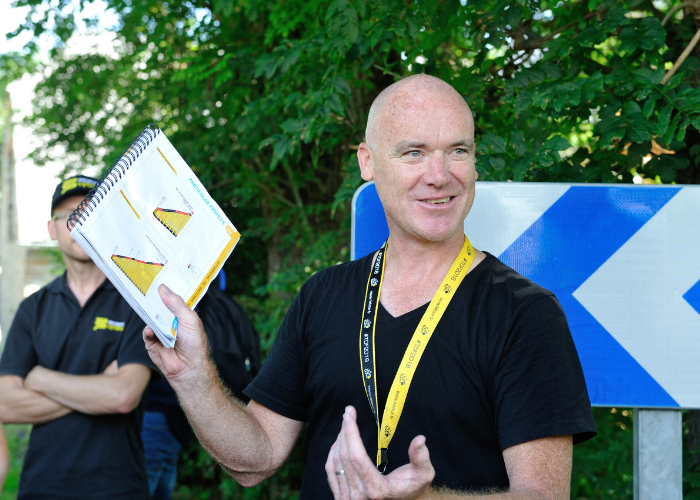 So what's in store for the Santos Festival of Cycling and who are the key contenders?
Although, we will strongly miss the absence of the World Tour, there are still some BIG names and serious talent on the start list for both men's and women's fields.
The four day race will commence this Thursday through to Sunday, featuring a number of challenging punchy sprint stages, with the decider likely to be on Stage 3 that features the TDU famous, Willunga Hill. The tour will come to a close with a fast and furious circuit race around Victoria Park on Sunday.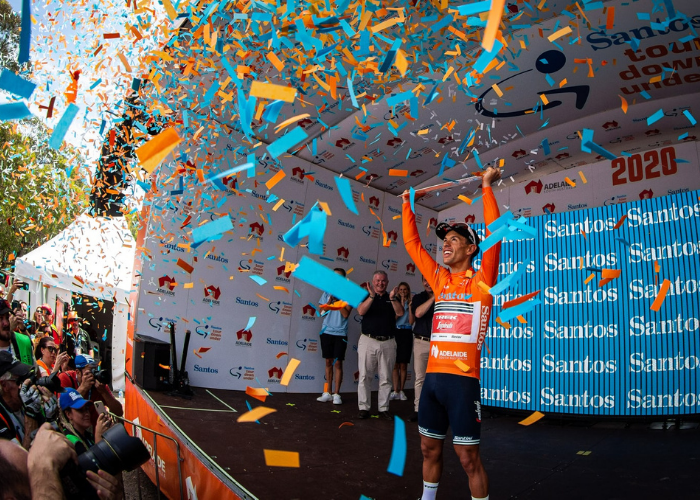 KEY CONTENDERS
Here are a few big names that caught our eye and will likely be making a mark on Adelaide's streets this week…
MEN
Last year's champion Richie Porte will be lining up once more on a mission to reclaim honours and make his mark up the climb he so famously continues to dominate year after year, Willunga. Porte will be taking to the start line in a fresh change of attire and equipment now part of the INEOS Grenadiers, racing in Adelaide for the Australian composite squad 'Team Garmin Australia' where he'll be in good company alongside the likes of James Phelan and the Aussie endurance track squad, looking to start their year in good form as they prepare for the Tokyo Olympics.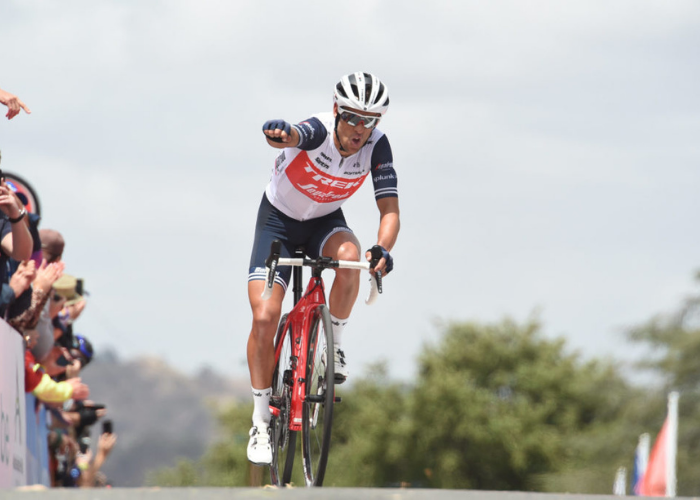 Australian champion Cam Meyer will also be lining up with fresh equipment, same team – now Team BikeExchange, yet will still be sporting his green and gold colours, no doubt cherishing his final few weeks as the current Aussie champ.
As a former winner of the TDU in 2011, the race suits Meyer very well and he'll almost certainly be in fine form leading into the defense of his National title early February.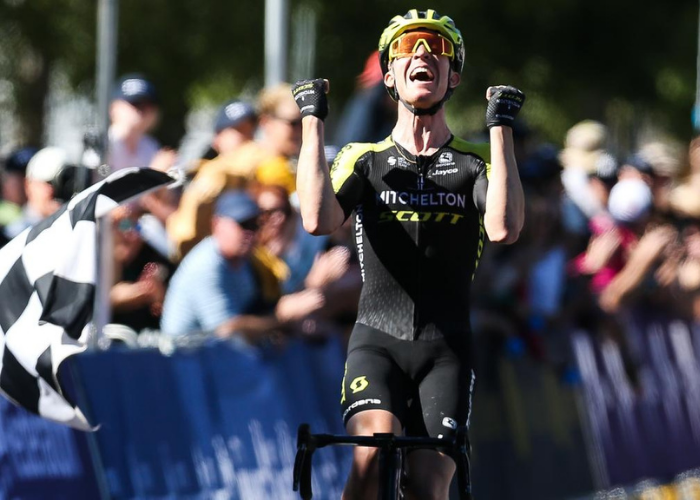 Lucas Hamilton will be another BikeExchange rider who will be a force to be reckoned with come day three and Willunga Hill. The talented climber won a stage at Tirreno-Adriatico last season and will most commonly be seen right alongside one of the world's best, Simon Yates as his right hand man when the road rises up. Hamilton will likely have a big year ahead of him with the team and will be looking to kickstart his season on Aussie soil on a high.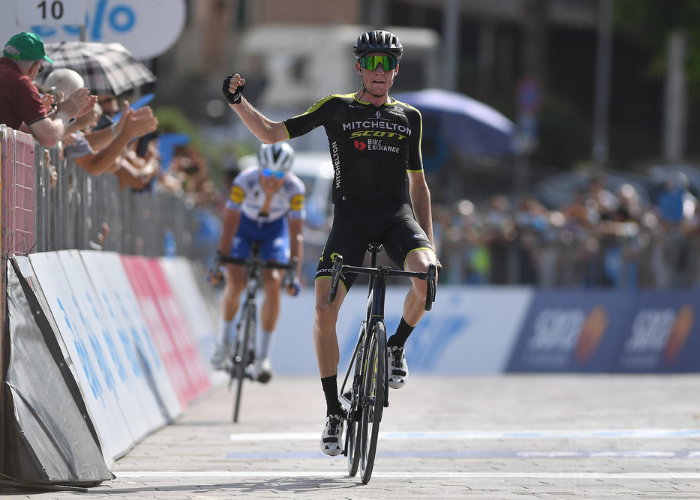 He'd normally be dressed in pink for EF Education-NIPPO, but this week he'll be joining forces with Richie Porte and the Aussie track squad on a mission to claim festival honours. James is a talented climber that his proven his position at pro cycling's highest tier since his entry to the World Tour in 2019. Watch out for him come Stage 3!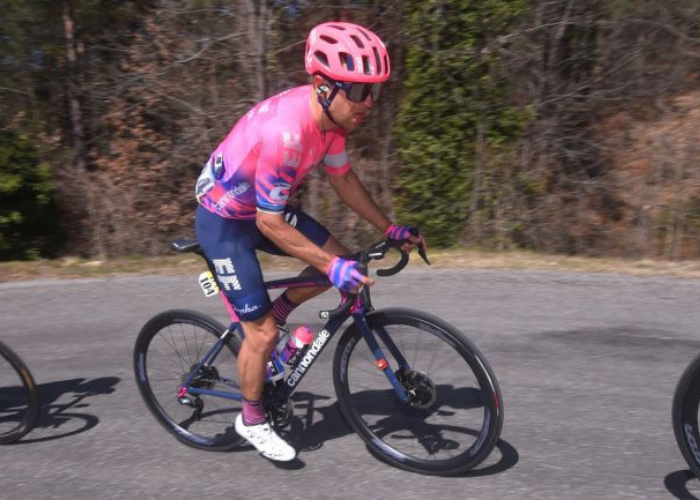 Another World Tour professional well regarded for his climbing talent is Jumbo-Visma rider Chris Harper. Chris enjoyed his first less than ideal entry to the World Tour in 2020 and what was a very mixed season for all. Following some time at home preparing over the Aussie summer, he'll be looking to start his season with a bang, lining up for composite team Cervelo-Tonesly Village.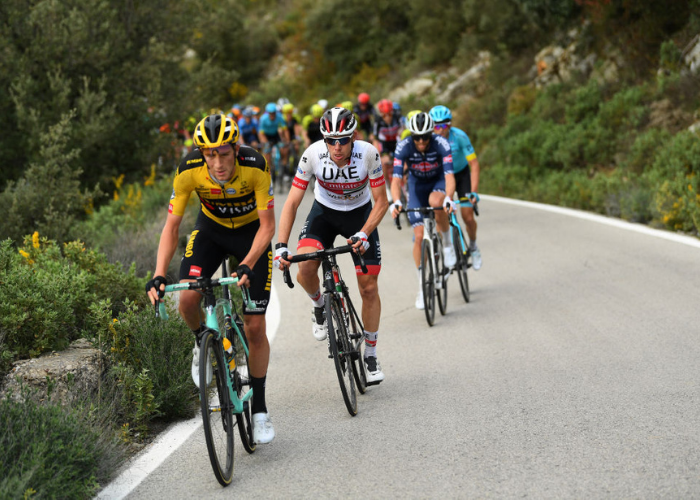 Kaden Groves is our top pick for sprint stage victories. The 22 year old talent will be lining up for Team BikeExchange who will be strongly backing him. He'll have the support of big engines Alex Edmonson and Luke Durbridge come the finales for a little added advantage!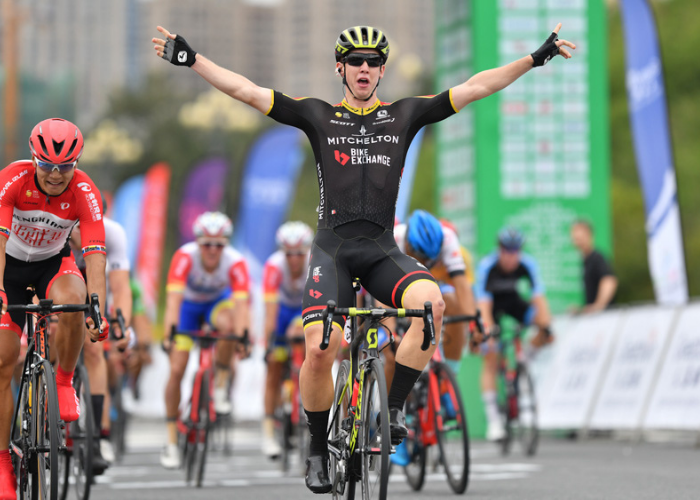 20 year old talent Taj Jones is set to make his debut this season with the Israel Cycling Academy, who have excitingly entered a composite team in the TDU Festival named 'World Tour Composite team'. Taj is a very promising young sprinter and will certainly be one to watch come thrilling fast finishes. He'll be joined by ICA team mates Sebastian Berwick and Alastair MacKellar.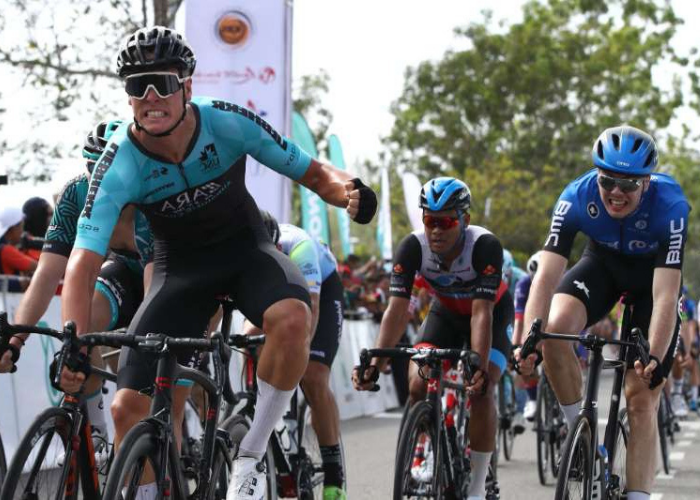 Five of Australia's best endurance track squad riders will be competing for Team Garmin Australia on a hunt for stage wins. Watch out for their likely very well oiled lead out train where a number of the fast and experienced team members could be up for a win. Our guess? Sam Welsford or Leigh Howard.
WOMEN
Team BikeExchange's Grace Brown turned what was a rocky 2020 season into her best yet. The 28 year old has only been competing professionally for several years, last year firmly confirming his position at the head of the WT peloton when she placed second in Liège-Bastogne-Liège and in her very next race went on to win Brabantse Pijl. Grace will be backed by a strong, experienced team, including; Jess Allen, Lucy Kennedy, Sarah Roy and Alex Manly.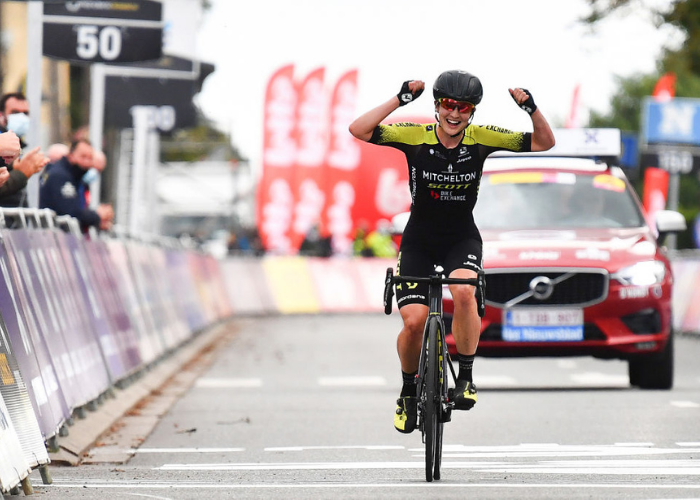 Brown's team mate Lucy Kennedy will be the woman to watch come Willunga Hill day. She's back-to-back winner of the Herald Sun Tour and has won a number of big professional events since joining GreenEdge in 2018, proving herself as a world-class climber.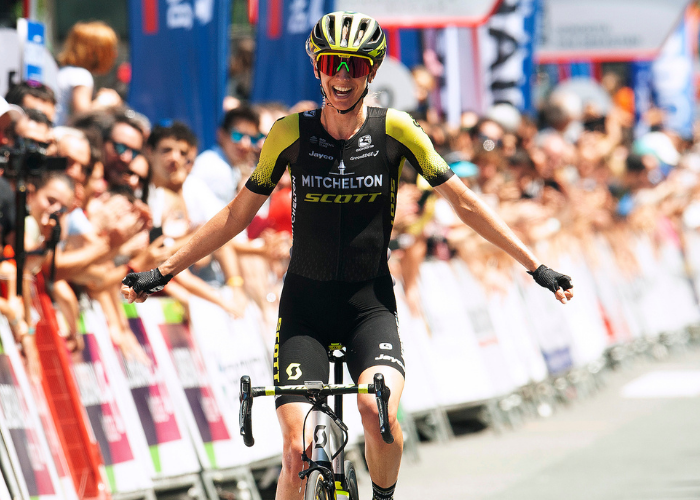 2019 Australian champion at just 18, the now 20 year old was soon after quickly scooped up by professional squad, Team TIBCO-SVB and although she was unfortunately unable to get over to the USA last season to race for her team, she made the most of the NRS's return by completely dominating December's nine-day tour in the Tweed River region. Gigante will be racing in Adelaide for a highly capable composite 'Team Garmin Australia' that includes fellow professionals Lauretta Hanson, Neve Bradbury and the Aussie Endurance track squad.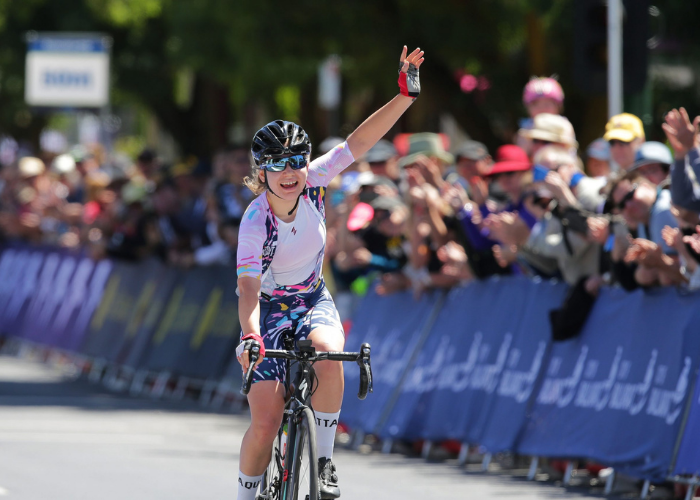 As a local rider and former stage winner at the women's Tour Down Under, Annette will be on a fierce hunt for stage wins supported by her Aussie track endurance squad team members, Georgia Baker, Ashlee Ankudinoff and Maeve Plouffe. The incredibly strong quartet will be an unstoppable force come the finish of several stages and will likely be looking to begin their 2021 on a roll, as their preparation for the Tokyo Olympics continues.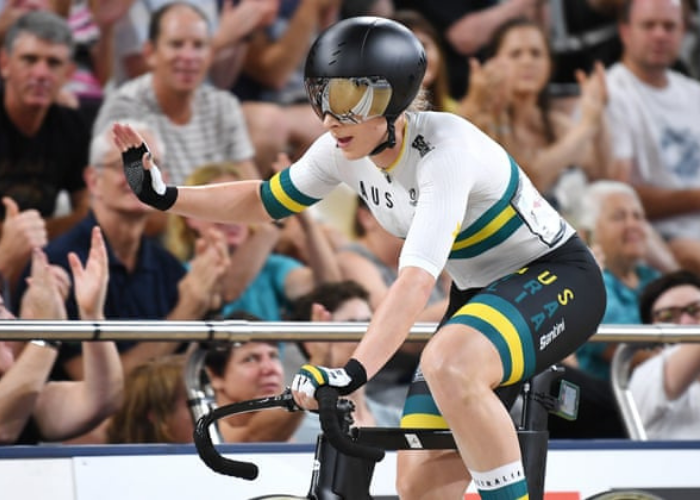 Trek-Segafredo professional, Lauretta Hanson has been a member of the leading women's World Tour squad since 2019 and is known for her very fast finish and dialled lead-out. Her speed will undoubtedly be a welcomed addition to the already quick combination of track riders. Between them, a stage victory or two is almost guaranteed!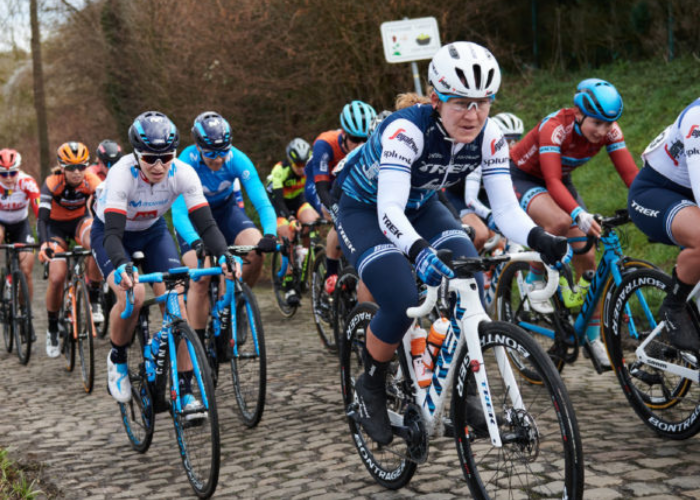 2015 Australian road champion Peta Mullens has been a consistent force in Australian women's' cycling for a number of years and across all disciplines. She's consistently proven herself at the pointy end of the race, on the climbs and in sprints. Lining up for Roxsolt Liv SRAM, she'll be joined by some of Australia's best local talent.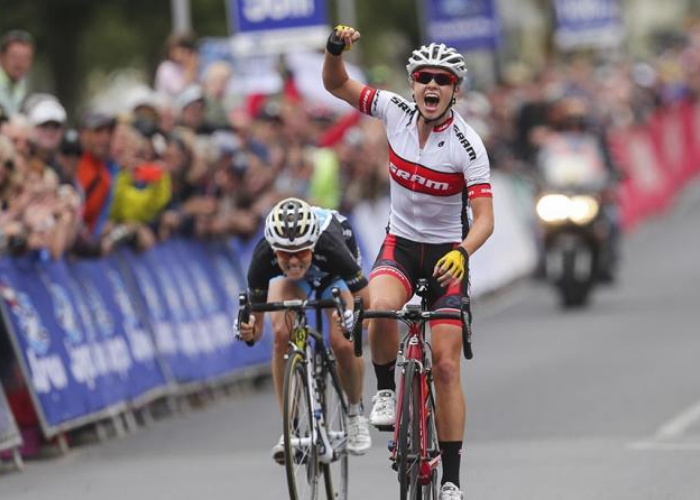 The latest young Aussie to turn professional is Neve Bradbury. At just 18, she impressively turned heads by winning the recent Zwift Academy, earning herself a contract on top ranked Women's World Tour team, Canyon//SRAM. This week she'll be racing in hot company, also part of Team Garmin Australia, no doubt hoping to continue her winning momentum and begin her first pro season well.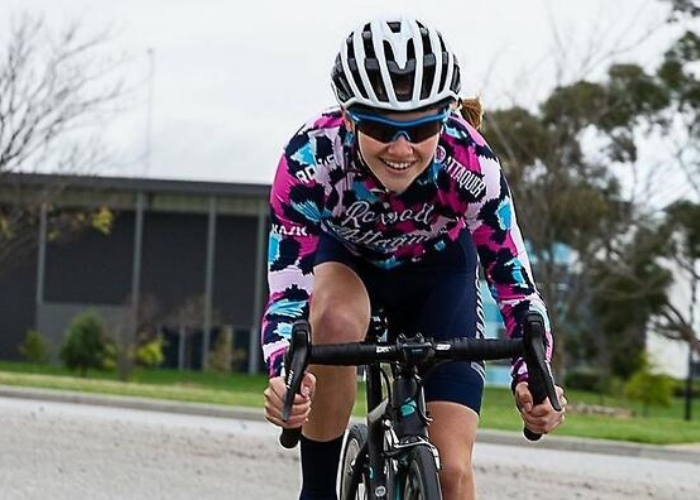 ---
Will you be watching the Santos Festival of Cycling from home this year, dreaming of the Santos Tour Down Under 2022? You can now turn those dreams into plans by placing a 100% risk-free, fully refundable booking deposit to confirm your place on one of our TDU experiences next January! Learn more.