Stuart O'Grady's 2022 Tour de France
Route Thoughts...
Former professional cyclist and Mummu Cycling partner, Stuart O'Grady is very familiar with the Tour de France having ridden it 17 times throughout his career, in which he won two individual stages, two Team Time Trials and wore the Yellow Jersey. Having spent the last two years in Australia due to the travel ban, although he has been keeping busy as Race Director of the Tour Down Under, he is now counting down the day's to getting back on the road with Mummu Cycling at the Tour de France and beyond in 22!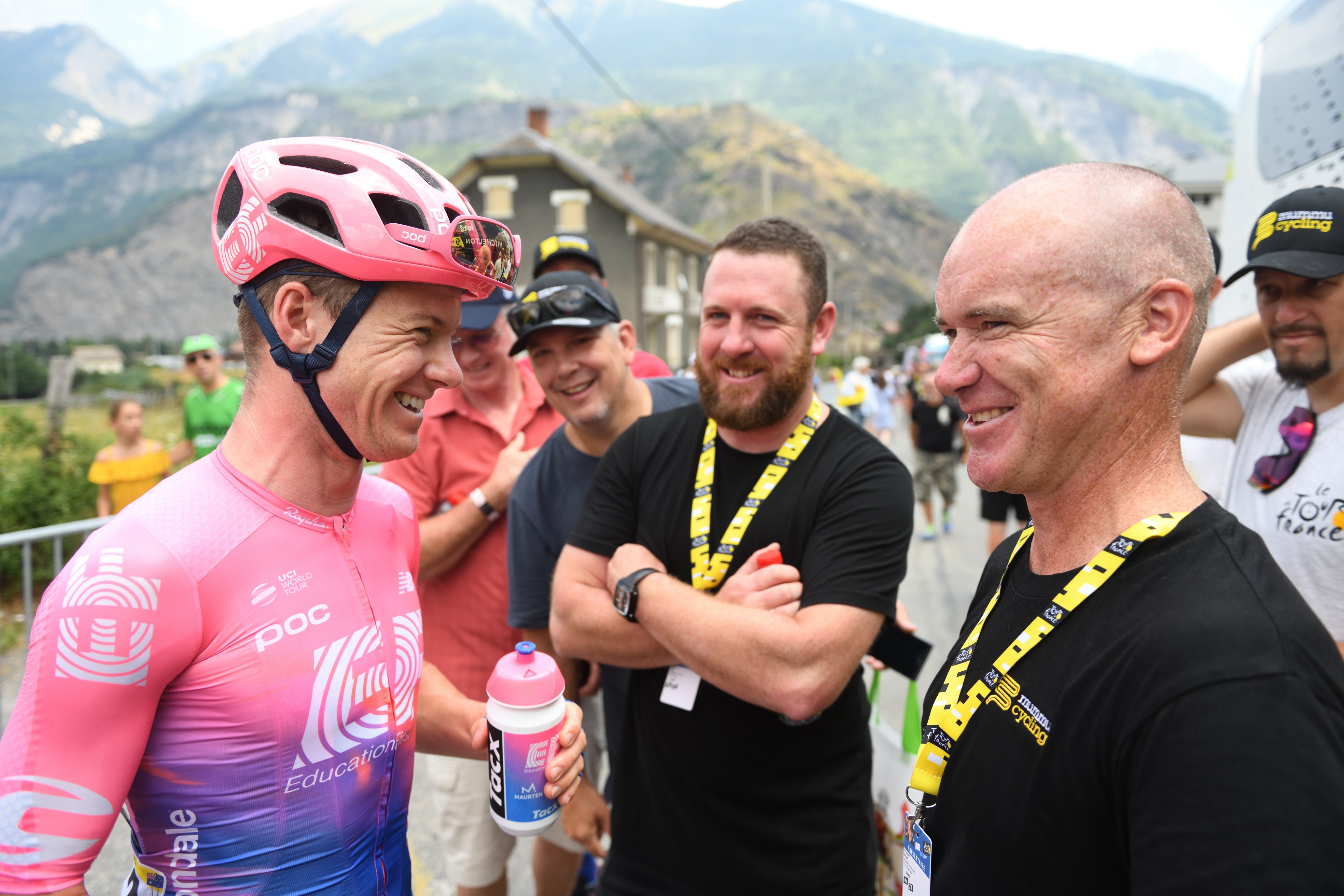 Here, he shares his thoughts on the recently revealed 2022 route:
What can I say…I think every time we do one of these, I say it every year - It just looks so crazy hard! I've never ridden an easy Tour de France and there never will be one. But each year the A.S.O just keep coming out with courses that are built for TV and fan entertainment. The days of nice long sprint stages in the first week have just gone out the window. They want to engage the fans globally and the only way to do that is make every single stage either like a Classic or a World Championship and this one certainly does not disappoint. I mean, the Grand Départ being in Copenhagen, Denmark...already starting in another country has its challenges; the extra travel the days beforehand, being in a major city where the training can become an issue, different environment, different culture, different language and for the soigneurs - just trying to get to the shops! It's really funny that when you do the Tour de France you just expect everything to be French; French hotels, French menus etc. and you just get into a routine. When that routine's broken, it actually takes quite a long time to adjust. So, starting in a different country will be tough.
But those first three stages, including an opening Time Trial in the streets of Copenhagen which will be amazing on television and even better when we're there in person watching live! The atmosphere is going to be something special. Denmark is rated as the number one cycling country in the world, so it's going to be great to see the fans come out and they've got some really incredible cyclists to support and get behind, so it's going to be fantastic.
Then there's already a rest day for travel as they make their way over to Northern France and it's just going to really kick off through Calais and Dunkirk with wind, dodgy roads, a lot of traffic furniture and then already on day 5 we've got the cobblestone and a mini Paris-Roubaix. And we're only just starting things off in the first week! Obviously, I have the cobbles highlighted. This will be a defining stage for a lot of GC riders and potentially winning or losing the race. Anything can happen and the guys are going to come straight out of a crazy 3 stages in Denmark, followed by a plane ride and all of a sudden, they're going to be on news bikes, checking their equipment getting ready for cobbles. There's just going to be no time to rest in this first week. Stage 6 is the longest of the tour at 220km and it's going to be like a little Liége-Bastogne-Liége through the Ardennes. Stage 7 - Bang, straight into La Planche des Belles Filles; one of the most brutal finishing climbs in the Tour de France with 20% slopes on gravel at the finish. The next day, we're straight into Switzerland facing 2 mountain stages before the next rest day…I'm already tired!
Then Stage 10 finishes on the Altiport…it's just relentless so far this Tour de France. We've only got 5 flat stages during the whole race! I've got a feeling that the A.S.O don't want Mark Cavendish to beat Eddy Merckx's record! Having so few flat stages in an entire three week tour...I'd love to look over the history books as I'm pretty confident it has to be one of the lowest ever - It's going to be an extremely tough tour for the sprinters with little opportunity.
The race then pops straight out of Switzerland into the best of the French Alps. Stage 11 and 12 we can expect fireworks - Col du Granon followed by Alpe d'Huez; two mythical mountain stages back to back after what has already been an explosive, draining, incredibly tiring opening 10 days. It's really going to be an incredible Tour de France to be at. Then stages 14, 15 and 16 are basically transition stages to the Pyrenees. So, we're going to probably see a few breakaway stages before heading back into the mountains on Stages 17 and 18. There, we've got summit finishes up the Peyragudes and the Hautacam. That's two massive Tour de France mountain stages which really will be make or break. For the GC riders that have had a great tour who are in a good position - they're going to be happy with where they're at and for the guys sitting 4th to 15th, it's going to be all about throwing everything they have left at the leaders. These will be the make or break days. Stage 19 will then be a nice flat day before a penultimate Time Trial. But at 40km which is quite long for the tour these days and again will be another critical stage before the Champs-Élysées.
Honestly - I'm just really pumped about next year's Tour and can't wait to get back over to Europe. I've been in Australia now for two years. Obviously, we've been really busy with the Tour Down Under and focussing on that now for 2023, but I've never spent so much time away from Europe, so I miss it. I really miss Europe. I miss France. I miss the racing and the people. I miss the adventure and I really genuinely am looking forward to getting back over there with Mummu Cycling and my team and just showcasing the sport that I love with a great crew of people and really bringing our guests inside the inner sanctum of the professional cycling world once again. I cannot wait and hope to see you there.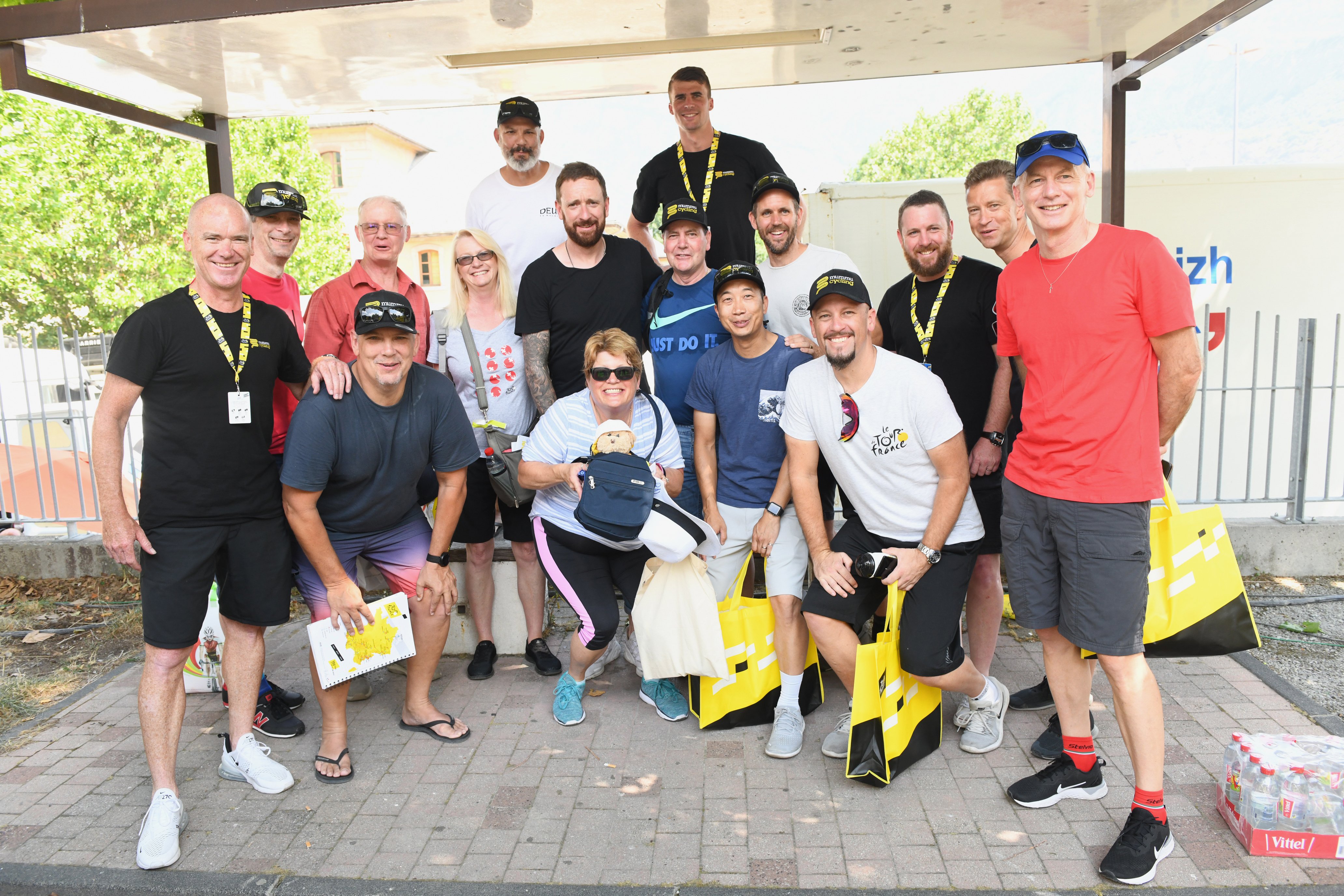 If you're interested in joining Stuey at the Tour de France next July, then we strongly recommend securing your spot on a Mummu Tour de France tour by placing a fully refundable, risk-free booking deposit that will lock in your place on the tour of your choice, give you early access to our trips now, and ensure you receive early bird discounts before we launch our full line-up of trips soon.