Part Two of an interview with Mummu Cycling founder, Marcel Berger talking Tour de France. (Read Part One,
here
).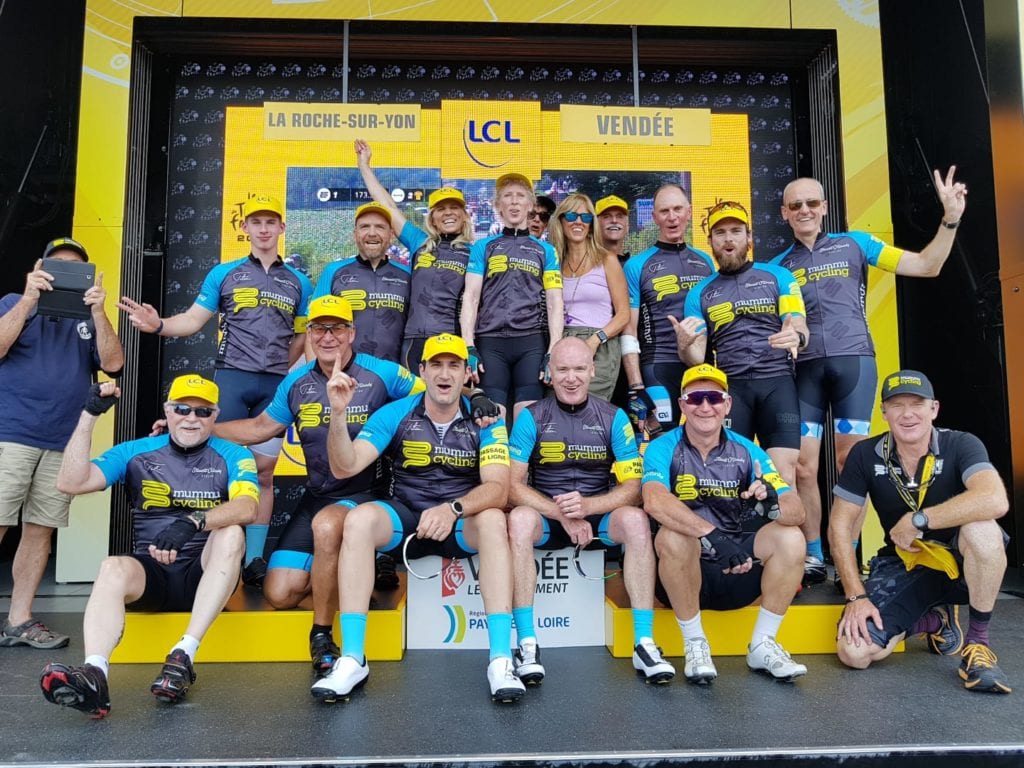 The Tour de France is your biggest event of the year and the 2019 trip line-up is bigger than ever with experiences ranging from 1 to 13 days and travelling from Brussels for the Grand Depart, right through to Paris - An experience for everyone no doubt? What are you most looking forward to?
The Tour de France is obviously the number one cycling event in the world, and also the number one annual spectator event in the world. Anyone who has an interest in cycling would probably like to go to the Tour at some point in their life. When we design our tours, we try to create an experience for everyone, catering for all budgets, abilities, passions and timeframes.
Our signature Pro Experience Tours offer a true insider experience; the ability to ride (or not) and really see the Tour de France from a different angle and one that you will never get through the television.
In 2019 we are excited to introduce Ride Experience Tours, catered towards a more avid cyclist who is keen to strive for a KOM on Europe's most challenging climbs whilst also seeing the race when it comes through, in the Mummu way of course; getting as close to the race as possible, rather than just standing on the side of the road.
Our other experiences include more relaxing coach tours, shorter food and wine experiences, stage hospitality and more.
This year is really very exciting for us. We will have in excess of 250 guests on the ground across all of our trips, led by a staff of 25!. It really is a logistical masterpiece putting it all together and very satisfying once completed.
I am most looking forward to the little moments. At the 2018 Tour de France, that little moment came when we were in the departure village. Geraint Thomas had just taken yellow and when he was on his way down to the podium to sign on at the start of the stage, he stopped in his tracks, pulled the brakes on, turned around and said 'g'day Stuey' and then went on to say hello to our clients. It's those little moments that I suppose I'm most looking forward to, and other moments that we hope to create like that.
I'm also really looking forward to delivering our Ride experience tours, new to 2019. I'm very keen to see how some of our clients who really want to challenge themselves, now get to sit behind a super fit, former pro in Nick Gates and really extend themselves. This will be a very different type of experience to what we deliver in our Pro experience tours and I'm excited to see how they play out.
And not to forget, our new corporate clients, the International Cycling Executives (ICE) who will be coming on board with us this July, as well as another very exciting new prospect in bringing a group of Chinese nationals to the Tour de France for the first time!
What does it mean to be an official Tour de France operator and how does this status help in delivering the best possible fan experience?
The reason why we're an official tour operator is because we strive on delivering our guests to the best possible place to experience the Tour de France and as an Official Tour Operator, we have the ability to do just that. We then combine this with our experience, networks and hosts to deliver something truly special.
It is a huge honour to partner and work closely with the A.S.O. (organisers of Tour de France and other major events) and we respect what they do, they respect what we do and over the years we have, and will continue to work very closely together to ensure the best experience possible is delivered to our clients.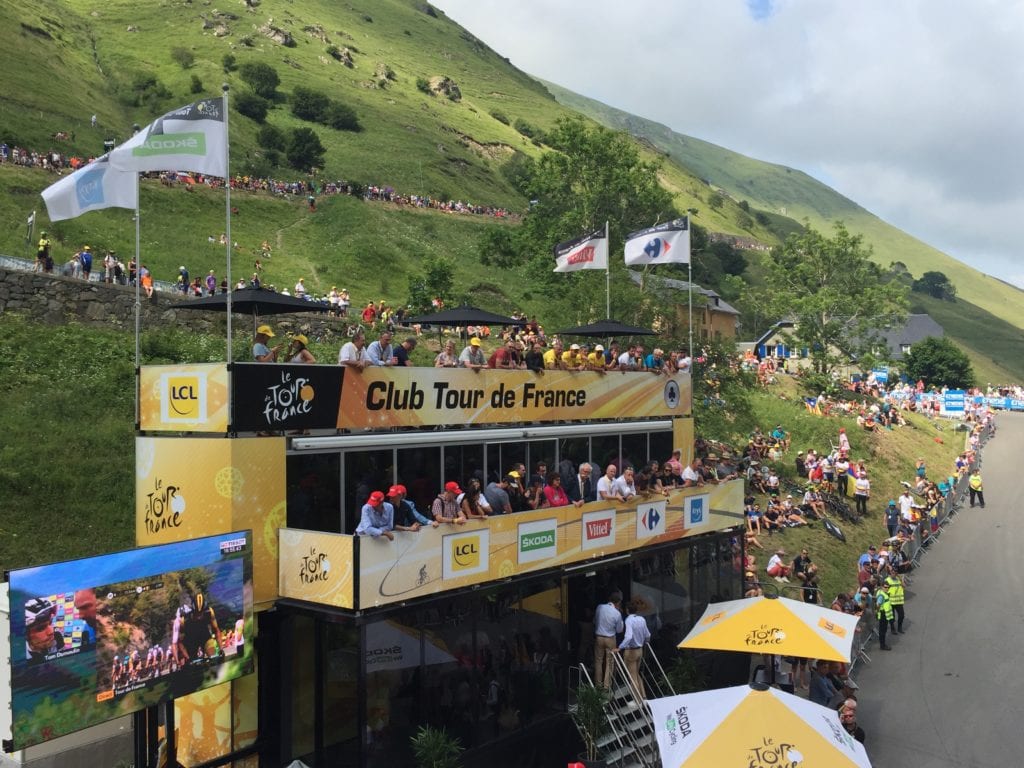 Your favourite aspect/s of joining your team and clients on tour - Obviously you can't come on every trip, so when you do and see the hours of planning come to fruition, how is it?
Seeing it come together is probably one of the most rewarding aspects of what we do, but at the same time it's just being able to see the reaction on the faces of our clients. A lot of the time our clients don't know what they don't know - they think they know what it's like to be at the Tour de France, but they haven't yet experienced it! Our ability to deliver them an experience firsthand creates child-like excitement and reactions and is probably the most rewarding part of what we do.
Also, the Tour de France is just a massive reunion of all the people that work in cycling. Everyone that works in the sport comes to France in July, and we end up seeing people that we haven't seen from other parts of the world for a very long time - that's also very exciting.
Best personal memory/s on a Mummu Cycling tour to date?
One of the best moments ever on tour was actually at the Spring Classics. It was the first year Stuey delivered the Spring Classics with Mummu Cycling and it was the year that Greg Van Avermaet won Paris-Roubaix. We were all standing in the hospitality in front of the velodrome at the end of the race and we happened to be standing right next to Greg's partner. Greg, after the race came into the hospitality and handed us the rock to hold while he did an interview. Our clients within an hour of the race finishing, were holding the Paris-Roubaix champions rock! It was cool. You certainly don't get that opportunity very often.
Another amazing memory was at last year's Tour de France. We had two brothers out of Melbourne that were with us on tour. Their ultimate dream was to ride up Alpe D'Huez and they'd been talking about it and training for it for a very long time. We led them up the infamous Alpe d'Huez on the morning of the race. They rode up to the top and back down to our race viewing location and started crying with emotion, thankful for the experience. That's what it's all about – bringing dreams to life and creating memorable experiences.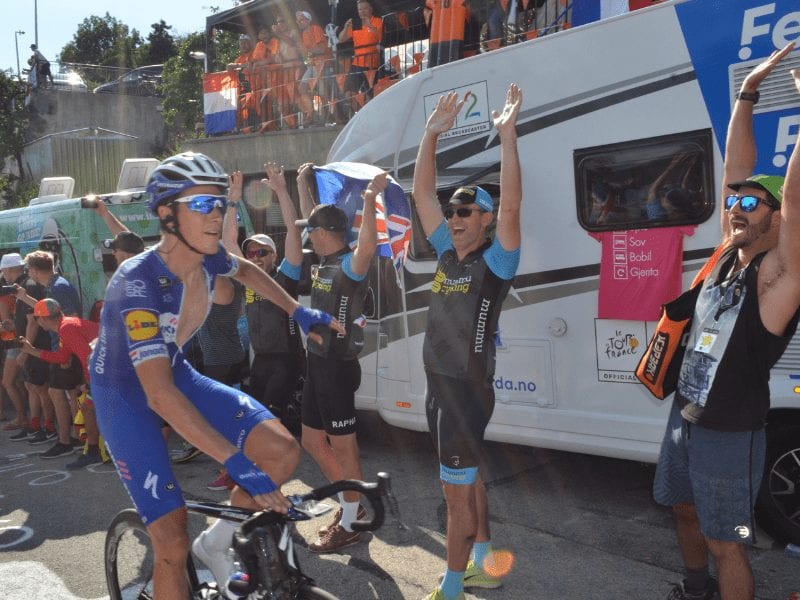 The European summer and the spectacular Tour de France are now very fast approaching and we're in for a very exciting, yet busy July! Final places remain on tour. Jump on board, here.