Every season, we run a traditional 11 day Cobbled Classics tour, hosted by former Paris Roubaix champion - Stuart O'Grady, ensuring you truly experience the very best of the incredible Classics.
The tour begins by diving straight into the heart of Belgium for the the Tour of Flanders, followed by the Ardennes Classics and concludes with a trip to the 'hell of the North' for Paris-Roubaix. All in one trip? Yes - and not to mention lunching with the legends of the sport along the way, including the Lion of Flanders, Johan Museeuw.
With the 11 days, comes many-a famous climb and sector...
To save you some research, we've put together a list of some of the most iconic stretches that you will tackle on this tour or see the pros battle over in race mode.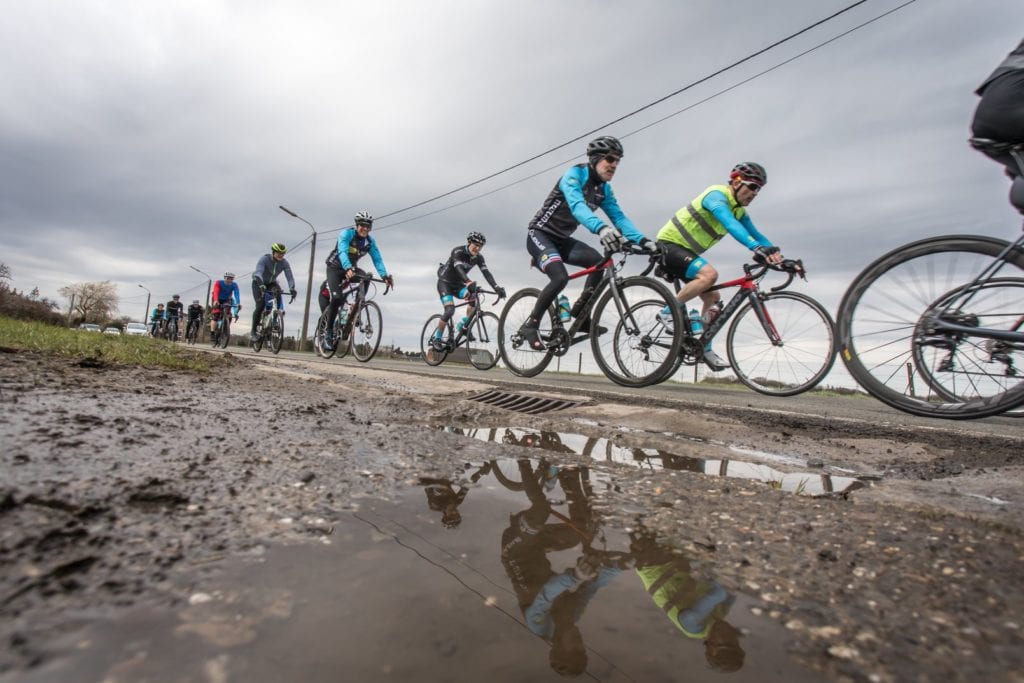 The Tour of Flanders
Paterberg: Average gradient - 12.9%, Maximum gradient - 20.3%, Length - 360m
The Paterburg is famously known within the cycling world for its rough cobbles, meshed with harsh gradients of up to 20.3%. As the final climb in the Tour of Flanders, it almost always lives up to its name, encouraging countless late race attacks before the final flat stretch into the finishing town of Oudenaarde.
Oude Kwaremont: Average gradient - 4%, Maximum gradient - 11.6%, Length - 2200m
2.2km of pain - tackled not once, but three times throughout the race and more often than not, splitting the peloton or what's left of it to bits! It was atop the Kwaremont in 2017 that World Champion, Peter Sagan's race was ended with a brutal late race crash.
Koppenberg: Average gradient - 9.4% , Maximum gradient - 22% , Length - 700m
It's feared by all, mostly due to its harsh steepness and cobbles to combine. On many an occasion you'll see riders being forced to run their bikes up the short, but brutal climb - usually caused by chaos ahead!
Muur van Geraardsbergen: Average gradient - 9%, Maximum gradient - 20%, Length - 750m
Muur means 'wall' in Flemish, so we'll let you be the judge. Narrow and steep - and known to always bring an electric crowd of excited spectators awaiting the race to explode up the famous climb.
Kanarieberg: Average gradient - 7.7%, Maximum gradient - 14%, Length - 1000m
A slightly longer climb for the peloton to take on and certainly a challenge. The riders will have a break from their dose of cobbles, however as the climb is lined with smooth asphalt.
Taaienberg: Average gradient - 6.6%, Maximum gradient - 18%, Length - 530m
It's over before you know it with it's short length, but size certainly doesn't matter on this occasion. More often than not, the big names will be right up at the head of the peloton and ready to pounce!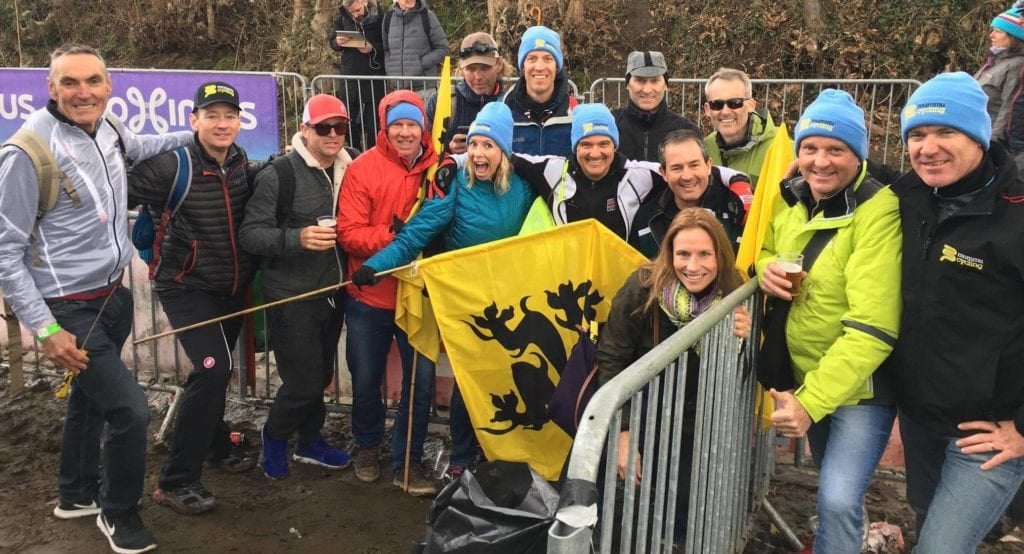 The Haaghoek is a famous sector, lined for 2km with gnarly cobblestones. The race is almost always going to explode along here as riders hit it at speed and attacks fly. One word - chaos!
Paddestraat: Length - 2300m
Another famous sector of cobbled madness - 2.3km of burn in the legs along this stretch is inevitable.
The Ardennes Classics
Fleche Wallone
Mur de Huy: Average gradient - 9.6%, Maximum gradient - 26%, Length - 1300m
Mur de Huy or Murder Huy? A true 'wall' with gradients peaking at 26%. For most people - that's stand still steepness. For the male and female professionals battling it out at Flèche Wallone, however they will still be flying up here, albeit teeth gritted and pain faced! The climb will be tackled multiple times throughout the Classic before famously finishing atop, providing nothing but edge of the seat spectating.
Cote de Cherave: Average gradient - 8.1%, Maximum gradient - 13%, Length - 1300m
Often a real race-maker, conveniently placed just 5.5km before the ultimate fight to the finish up the Mur de Huy. Most commonly, attacks will fly in a final bid to break free from what's left of the race, ahead of the Mur.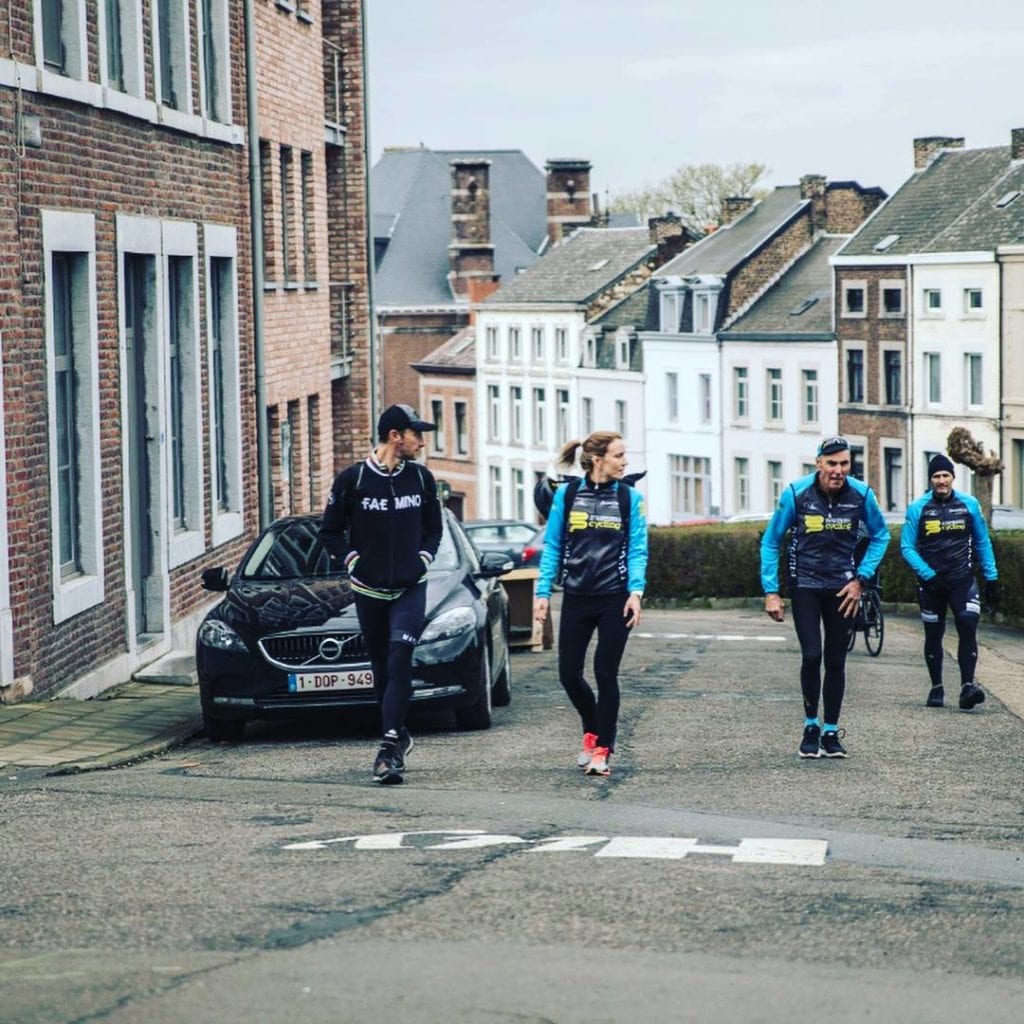 Liege-Bastogne-Liege
Cote de Stockeu: Average gradient - 10.5%, Maximum gradient - 21%, Length - 1100m
Similar in nature to the Flanders Koppenburg - this little bugger is tough. Steepest from the bottom, very roughly surfaced and narrow in width. There's no messing around up here!
Cote du Rosier: Average gradient - 5.9%, Maximum gradient - 9%, Length - 5400m
Unique to your typical Classics climb is its 5.4km length. While not overly steep - the twisting, winding climb, as well as its varying profile ensures a tough battle to the summit.
Cote de la Redoute: Average gradient - 8.4%, Maximum gradient - 22% , Length - 2100m
The Cote de la Redoute is usually placed at the pointy end in the final 40km of the LBL Classic and is highly famous to the race. Starting out at a lower gradient and gradually gaining steepness, reaching up to 22% before eventually flattening out towards the summit. 2.2km will no doubt seem like a hell of a lot longer up this grind of a climb. Race on!
Amstel Gold
Cauberg: Average gradient - 5.8%, Maximum gradient - 13%, Length - 1200m
It's the most iconic climb of Amstel Gold and has also been featured in multiple World Championships courses, as well as the Tour de France and Vuelta a Espana. Climbed numerous times throughout the Classic, its unforgiving steepness and open road is renowned for dishing some pain and lactate to the legs. Not to mention, it's positioned a mere 1.8km from the finish line. Ouch.
Eyserbosweg: Average gradient - 8.1%, Maximum gradient - 23% , Length - 1100m
It's just over 1km in length with some leg ripping sections gaining up to a gradient of 23%. Painful - yes, but worth a strong attack as open, wind-gusted fields follow when the climb flattens out and the peloton can easily splinter.
Paris-Roubaix
Forest of Arenberg: Difficulty - 5 Stars, Length - 2400m
It's one of the most difficult sections of the race, lined with hungry tooth-like cobbles, laid sporadically across the 2.4km stretch of pavé through the Forest of Arenberg. More often than not crash and puncture filled.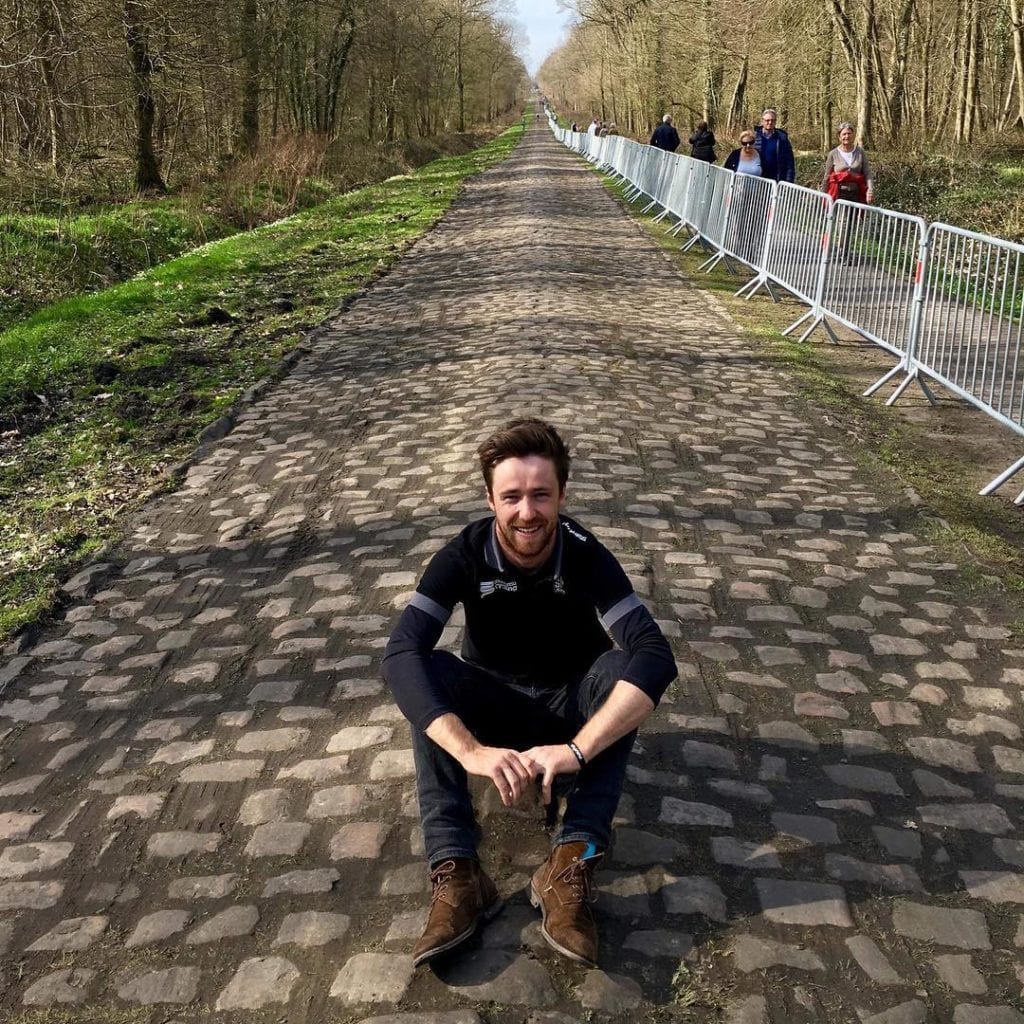 Carrefour de l'Arbre: Difficulty -

5 stars, Length - 2100m
Nearing the end of the 250 + km race and having already travelled over countless gruelling pavé sectors, lies the lethal Carrefour de l'Arbre. Incredible crowds will line the sector and cheer on the Kings of the cobbles battling it out, nerves sky high as the race explodes with the Velodrome in sight!
Mons-en-Pévèle: Difficulty - 5 stars, Length - 3000m
This tough sector is renowed for splitting the race to bits, due to the nature of its nail-biting cobbles, gradually worsening throughout its 3km distance. To add, it has a series of sharp 90 degree turns!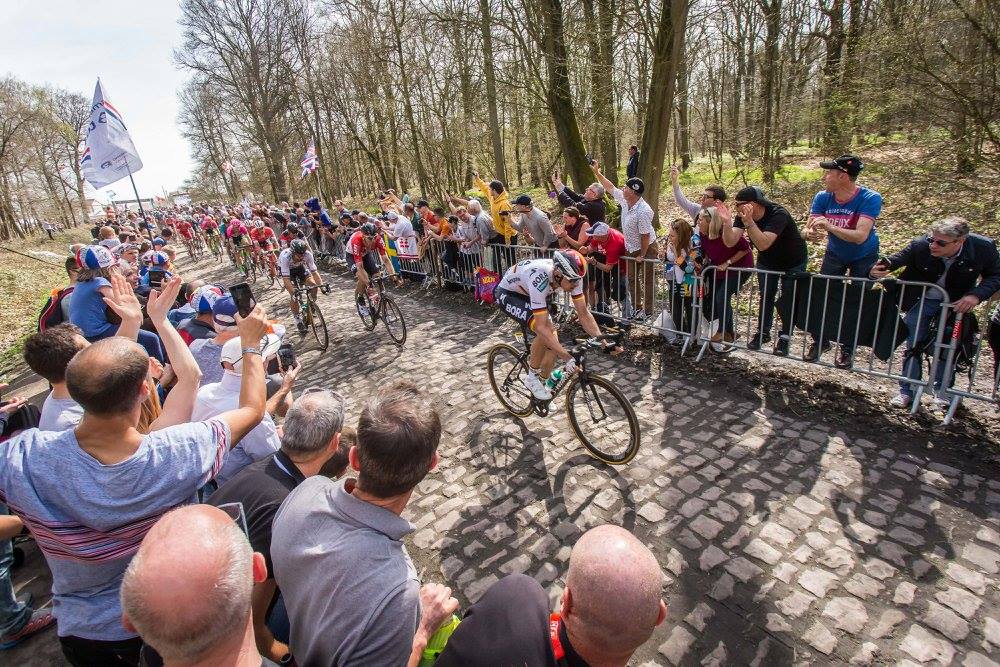 For a day-to-day itinerary and further details on our 11 day 2021 Cobbled Classics tour with Stuart O'Grady tour - head here
.
*Following their absence in April 2020, all Mummu Cycling Spring Classics experiences have been postponed through to 2021. Sorely missed this season, they will assuredly be bigger and better than ever before! Start dreaming and planning by securing your spot on this sell-out tour before it's too late.