As an official leading Tour de France tour operator, Mummu Cycling strive to deliver once in a lifetime, unique cycling holiday experiences with an added difference each July.
Offering a wide range of tours to suit just about everyone, from your avid cyclist, to your ultimate-fan and operated annually in conjunction with the world's biggest bike race, the Tour de France. Our tours travel from the Grand Depart, right through to the spectacular Champs-Elysées finale in Paris; all hosted and designed by 17 x Tour de France contender - now key partner of Mummu Cycling, Stuart O'Grady.
With Stuart in tow, the Mummu Cycling 'difference' has certainly been bolstered. His extensive palmares, wealth of knowledge, experience, skill and countless connections within the cycling world play a pivotal role in ensuring a differential, once in a lifetime experience.
This is just one of many attributes that make up the Mummu Cycling difference at the Tour de France.
The Mummu Cycling Difference:
Mummu Cycling is one of only six ASO approved, official Tour de France tour operators. This ensures privileged access to a selection of VIP hospitality locations throughout the race; from stage starts, to finishes and premium mid-race viewing locations. Our tour operators license will also assure we can guarantee; fantastic reserved accommodation options, access to the 'inner' race, premium live race viewing and the best daily ride program.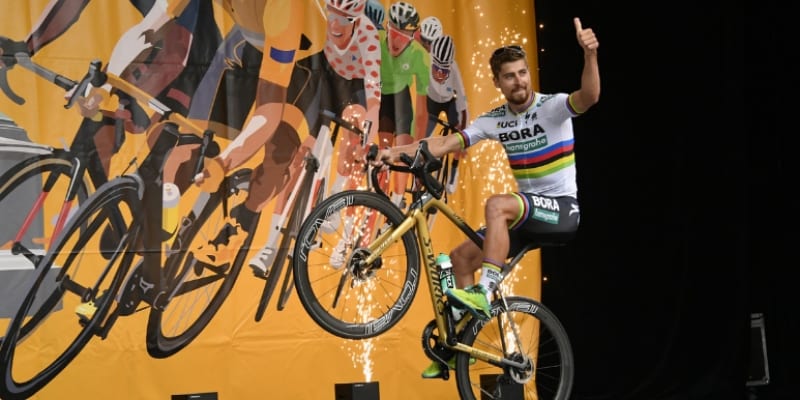 Stuart O'Grady, using his insider access to the pro peloton, will arrange pro team meet and
greets with some of the best World Tour team's on the circuit. This presents an incredibly unique opportunity to exclusively chat with the riders and gather some great insights from the 'team behind the team' of staff; from mechanics, to race directors, soigneurs and beyond.
To add, using our tour operator departure village access, you'll have the chance to explore the
team bus 'pre race' area and see your favourite riders in action while you're at it. A rare occasion to be in such
close proximity to the professionals in 'preparation mode'; from 'warm-up's, to interviews, or the more relaxed race village pre-race coffee.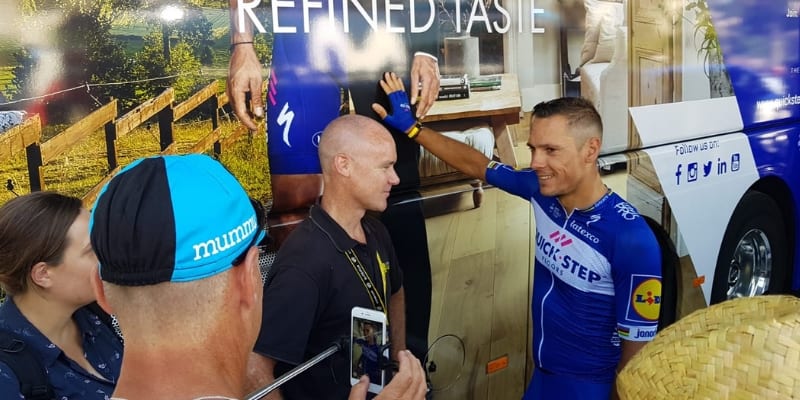 With our official Tour operator license, comes a list of exclusive benefits and race hospitality invitations.
We'll maximise these benefits daily; whether that's sipping coffee and enjoying local delicacies while rubbing shoulders with the pro's ahead of the stage, to enjoying the best of live race action atop a famous Tour de France ascent, champagne and French canapé in hand. Or indulging in a multiple course, gourmet lunch amidst some big Tour de France names, all while watching the race in style over big screen entertainment and awaiting the thrilling sprint finale to come…It doesn't get much better.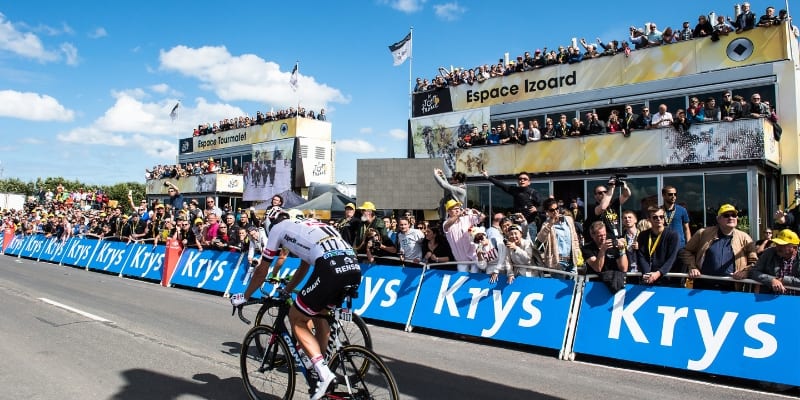 At Mummu Cycling, we strive to have the best of the best guiding and hosting our tours. To ensure that, we have
former professional cyclists that know the roads like the back of their hands, having raced along the same routes throughout their pro careers, step in as our pro tour ride guides.
At the Tour de France, expect to be learning all the tricks of the trade from the likes of former yellow jersey
wearer and stage winner, Stuart O'Grady, Green Jersey winner, Baden Cooke or lead-out specialist, Nick Gates. They'll not only know all the Tour-famous roads and have an extensive level of experience, but have countless race tales to tell, Tour de France memories and knowledgeable race insights to share throughout the trip.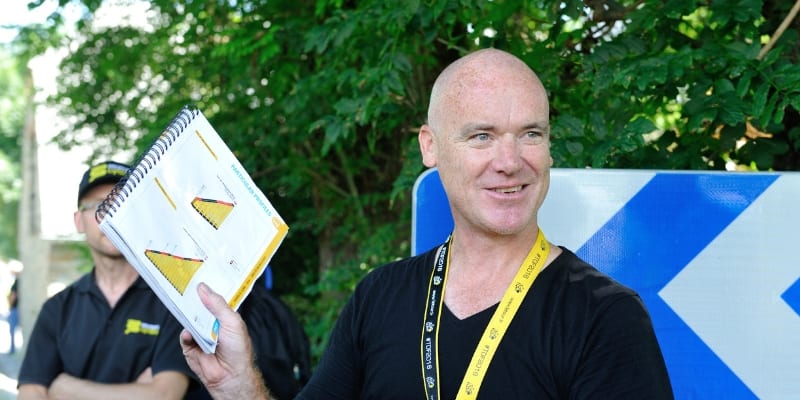 A major highlight on tour that falls under our tour operator license advantages is riding on the offical race course. This is a truly surreal experience; to ride off the stage start line, just hours ahead of the pro peloton along the race route and on closed roads. Crowds of fans lining the streets; anticipation, delight and excitement in the air. If you don't already feel part of the Tour de France inner sanctum, by now, you surely will.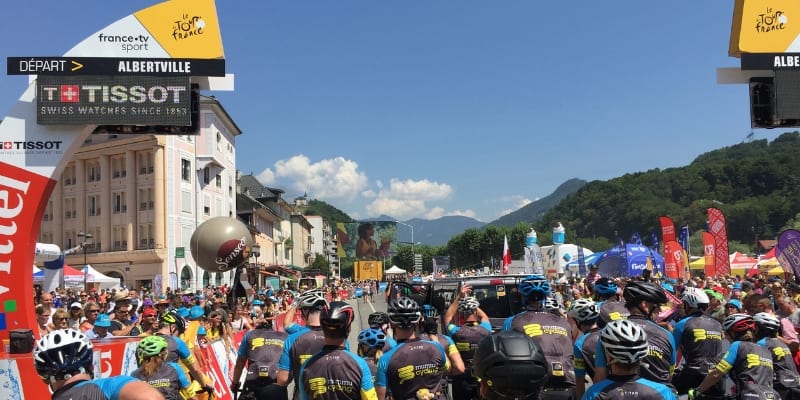 You can view our full range of Tour de France packages HERE