The Tour de France Femmes: A Welcomed Step Forward for Professional Women's Cycling
The Tour de France Femmes avec Zwift is set to highlight the women's World Tour race calendar this July. The 8 day stage race will cover 1,029km and includes a mix of flat, undulating and mountainous terrain; from the Champs-Élysées inParis, to the stunning Champagne region, and into the heart of the challenging Vosges mountains where a final summit finish up La Planche des Belles Filles will crown the 2022 champion.
Although a pinnacle event and step forward for the professional female peloton, it is not the first time a Tour de France stage race for women is being held. In fact, the inaugural event -
The Tour de France Féminin was held in 1984 and was won by American cyclist, Marianne Martin. The 18 day race covered much of the same terrain as the men, with shortened stages. After several editions, the race was cut back to two weeks and eventually came to a close in 1989 when the A.S.O withdrew.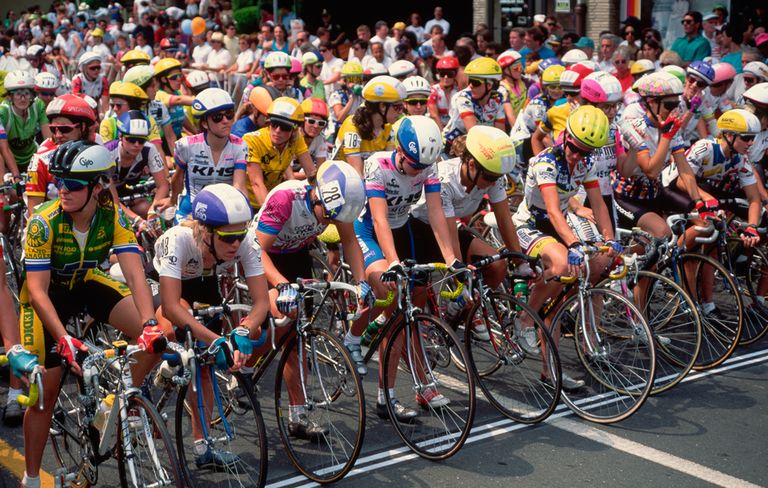 Kelly/Mooney Photography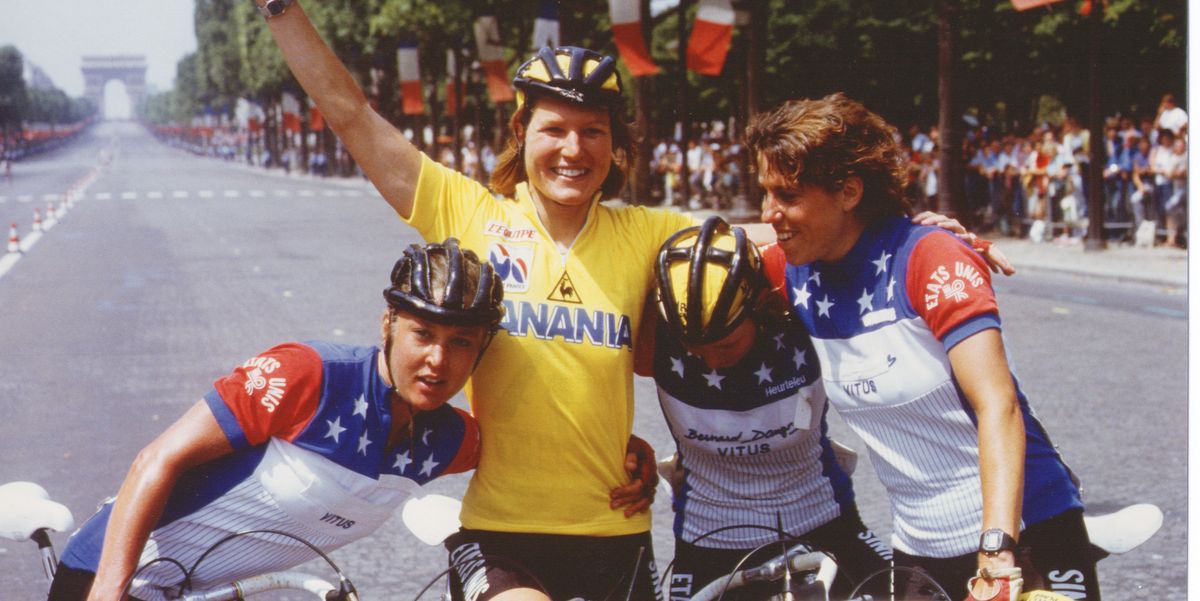 In 1992 a new 'Women's Tour de France' was born, run by a separate organisation. The event eventually changed names in 1998 to 'La Grande Boucle' due to having no ties with the A.S.O. Unfortunately, due to lack of sponsorship and unpaid prize money, the two week race whittled down to 4 days and stopped after the 2009 edition that was won by Emma Pooley.
After four years with no women's Tour de France and little movement to create one, a group of passionate professional and former professional athletes got together to form a petition directed at the A.S.O to re-establish a women's event. The group included Chrissy Wellington, Emma Pooley, Katherine Bertine, and Marianne Vos. The petition gathered great traction, proving a huge success and the following year, the women's La Course was born.
La Course started out as a one day event in 2014 that included a circuit race along the Champs-Elysées. This continued for three editions and saw some thrilling sprint battles with the likes of Vos, and Anna van der Breggen claiming honours. In 2017, the race turned to the mountains and until last year has remained favourable to the climbers and puncheurs.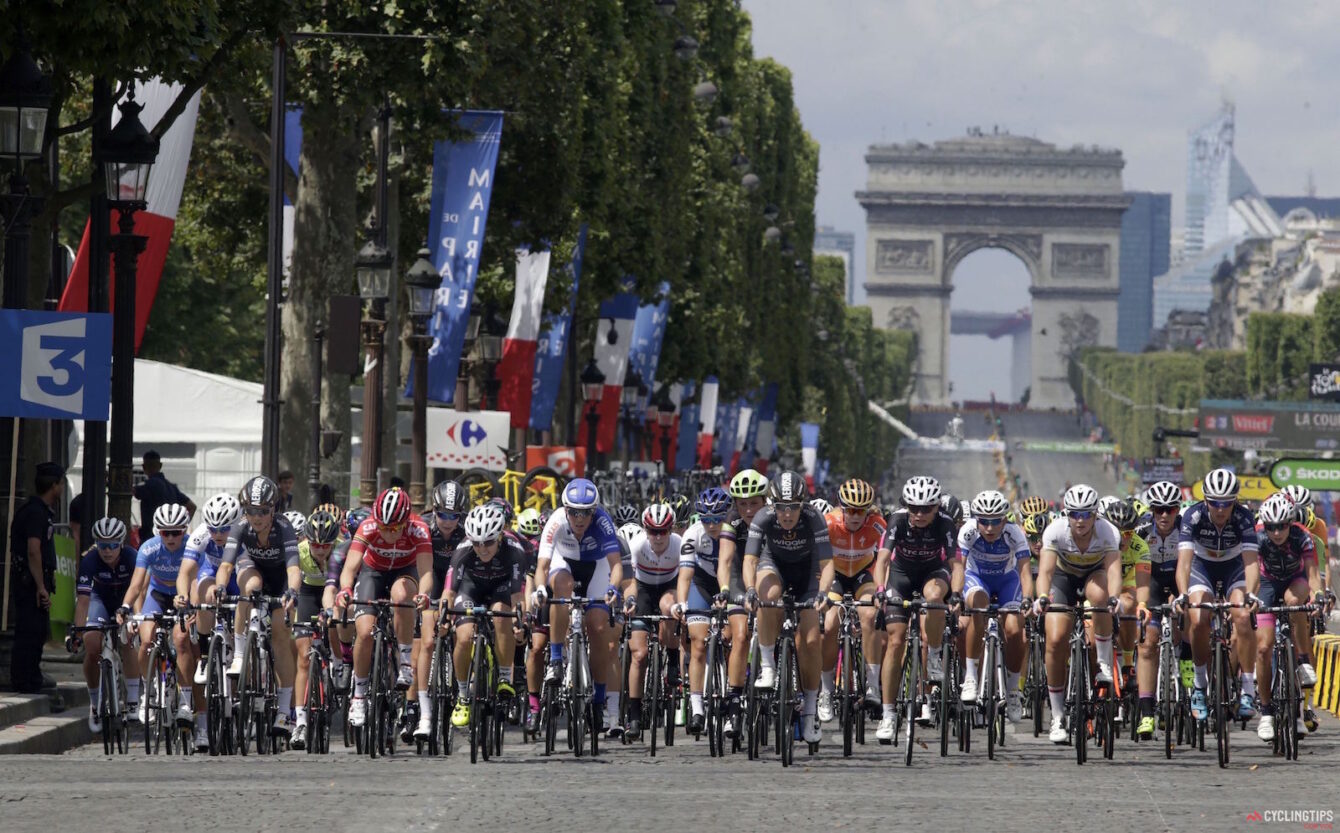 Photo by Cycling Tips
Although La Course was a great showcase for women's cycling and how entertaining the racing is, it was far from a real Tour de France. This July's 8 day race will prove a pinnacle step forward for the Women's World Tour with full support of the A.S.O, including standard Tour de France race hospitality and a total prize purse of €250,000 up for grabs, with €50,000 of that going to the winner. A deserved and embarrassingly large step up to former women's Tour de France's and the 10 day women's Giro d'Italia Donne in which last year's winner claimed €8,000 and in 2014, just €500. The positive movement has well and truly kicked off, however as the Giro d'Italia Donne recently announced they will be offering the same prize pool as the Tour de France Avec Femmes this year. This adds to the Women's World Tour minimum wage being introduced in recent years, and a huge step up in race coverage this season.
Leading British professional cyclist of Uno-X Pro Cycling Team, Hannah Barnes expresses her enthusiasm about July's race:
"Throughout my career, when someone finds out that I am a professional cyclist they immediately ask if I have ridden the Tour de France and I've always had to reply, no. But now, I can respond with a yes. It's a very exciting time for the current and future riders within the women's peloton."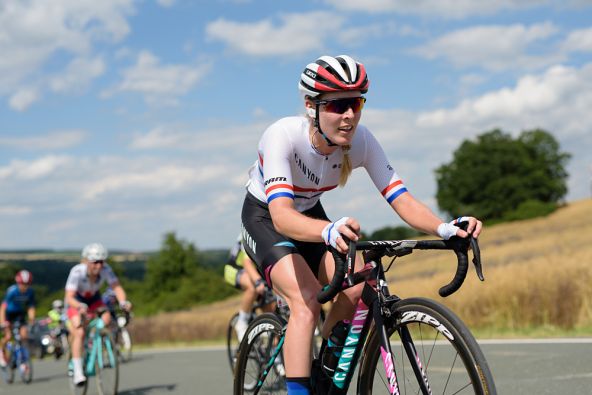 We are incredibly excited to be part of this monumental race, delivering a TDF Femmes trip that will highlight the very best, most entertaining stages of the race as we focus on witnessing the last three days live, including back-to-back final mountain stages. As an Official Tour de France Tour Operator, we will have the same unprecedented access to the race as we do on all Tour de France tours and immensely look forward to watching the world's best female pros battle it out in this special event.
Spaces are limited! Join us on tour now.