Here, we had a chat with Mel Coleman who joined us at last year's Tour de France on our Alps, Pyrenees and Paris tours. Some incredible memories were taken away and countless goals achieved for Mel as she went from beginner cyclist to Tour de France mountain conqueror!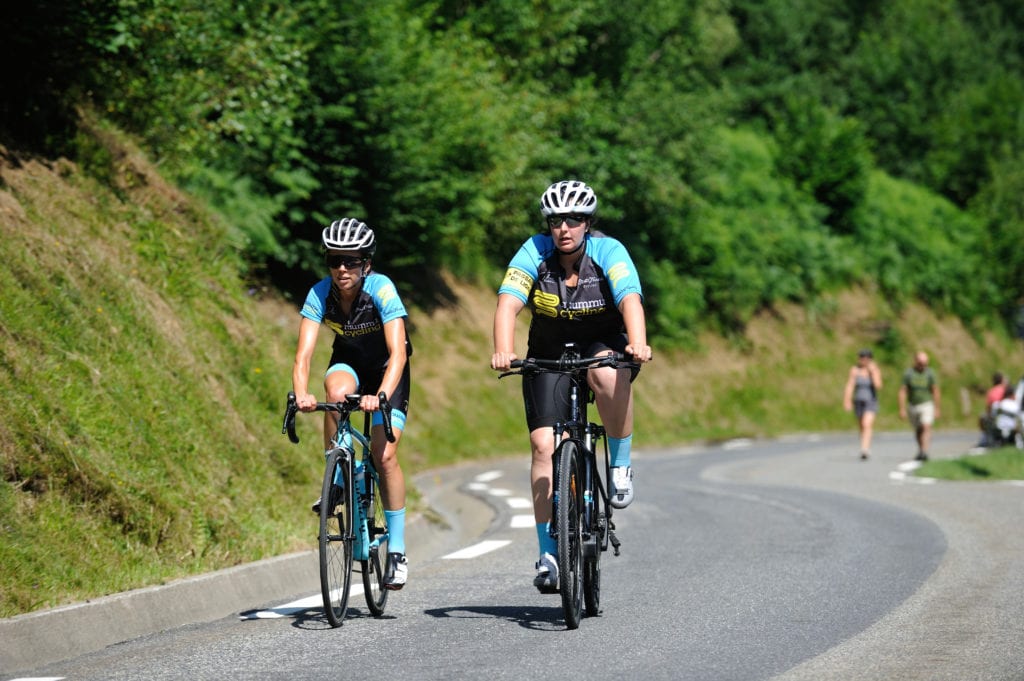 Following last year's Tour and numerous requests from guests to create a trip that covers both the Pyrenees, and Alps in one-go, we have since designed the ultimate Tour de France experience, the 'Best of Le Tour' which covers both mountain regions, as well as the always-spectacular grand finale in Paris…
Tour de France Talk with Mel Coleman
Last year you joined us on Tour and took on both the Alps and Pyrenees. What was it that drove you to tackle both in one go?
The Tour de France was what got me into cycling, I really wanted to fully immerse myself in the whole experience to learn as much as possible. I like to throw myself head first into challenges and this one was so rewarding.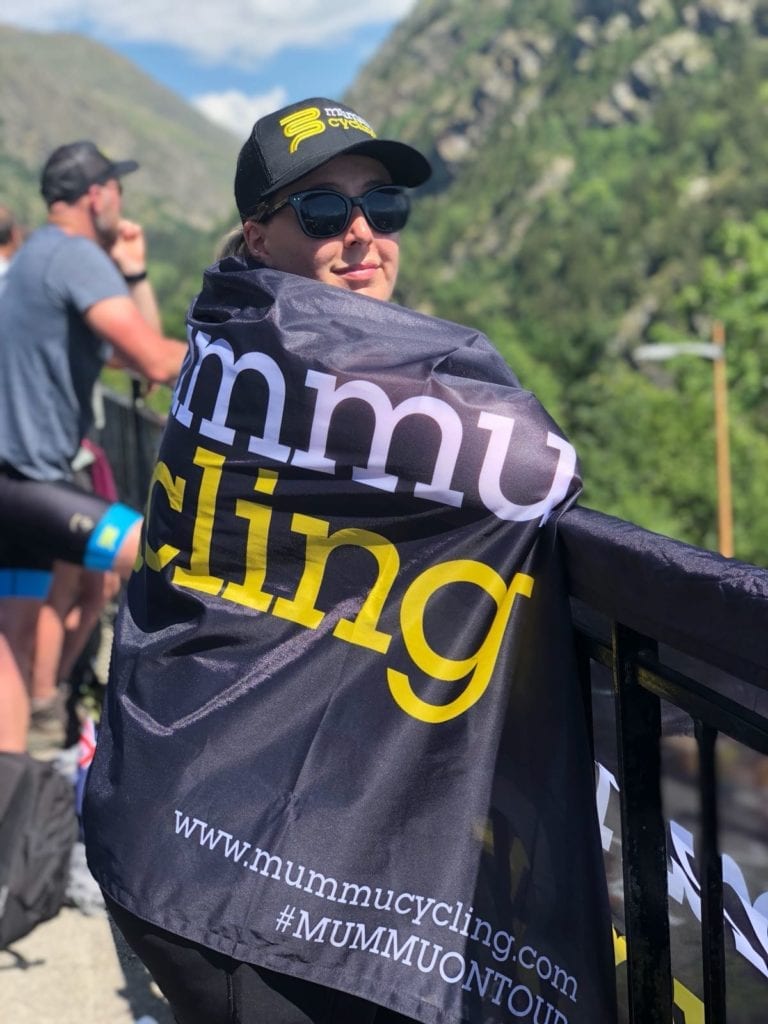 Top 3 memorable moments?
Riding through the sunflower fields and orchards, being cheered on by picnickers.
Making it to the top of the Galibier when only a few weeks earlier I was just getting up small overpasses back home.
Riding on the course, getting cheered by all the spectators - couldn't wipe the smile from my face.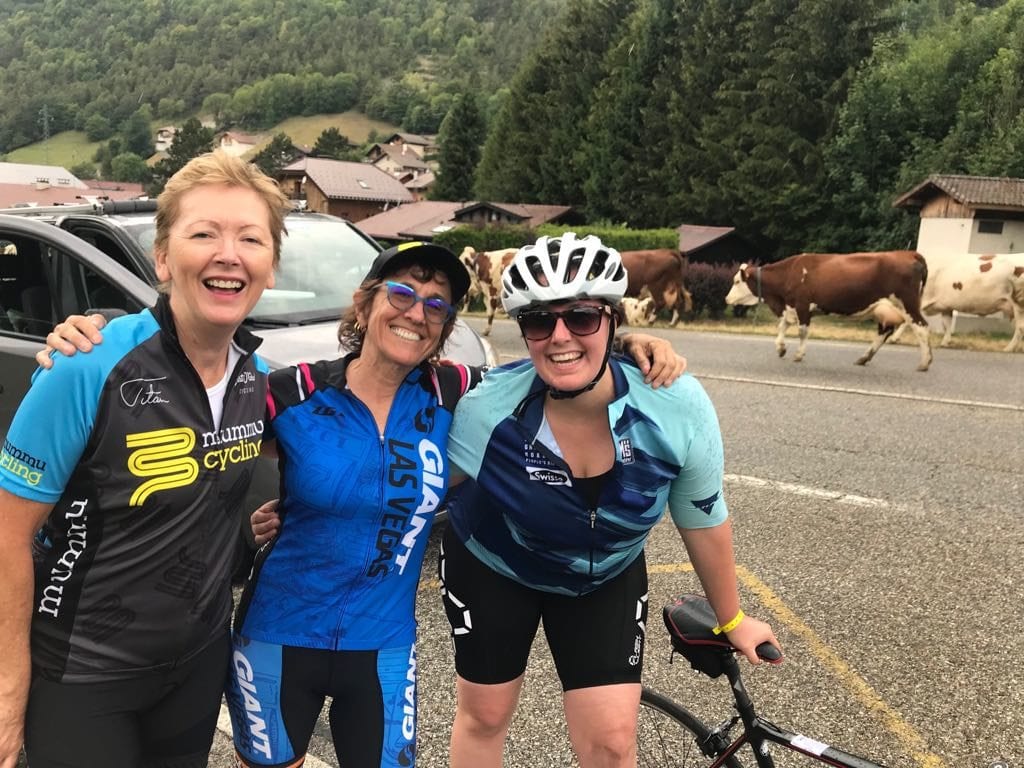 Top 3 most challenging moments?
The first day in the Alps when our warm up ride was the steepest and longest I had ever done - what had I got myself in to! The ride back down was so much fun though.
Too many pro riders to try and meet in the ride depart village!
Having to fly back home after finishing up in Paris.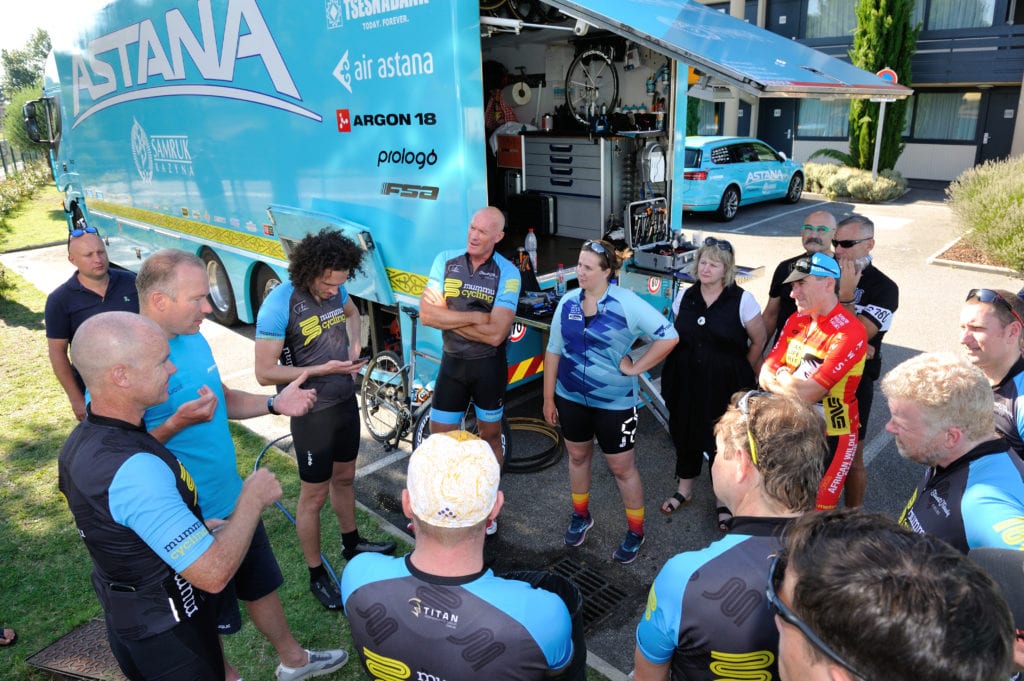 Favourite ride?
The day I completed a ride. The ride was tough for me but the scenery was stunning, and we got to see the race in the luxurious VIP hospitality. I will admit there were a few tears of joy.
Hardest ride?
Every ride for me was tough as I'm a beginner cyclist, however I was so well supported that every day I got out there and every day I got better.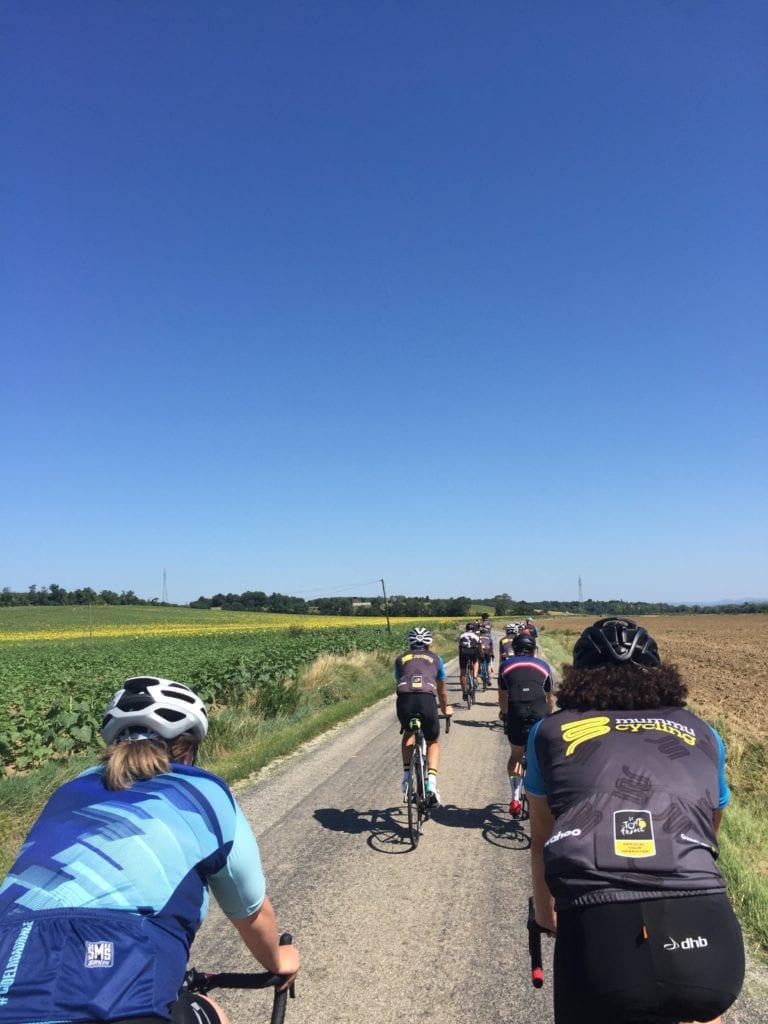 Funniest moment on tour?
When I somehow got a QOM for a Strava section on a ride!
Favourite Tour de France hospitality experience?
The Izoard hospitality area, up the Col du Portet in the Pyrenees - being able to see riders come up the mountain, then battle on up more switchbacks while we had to battle with another glass of champagne!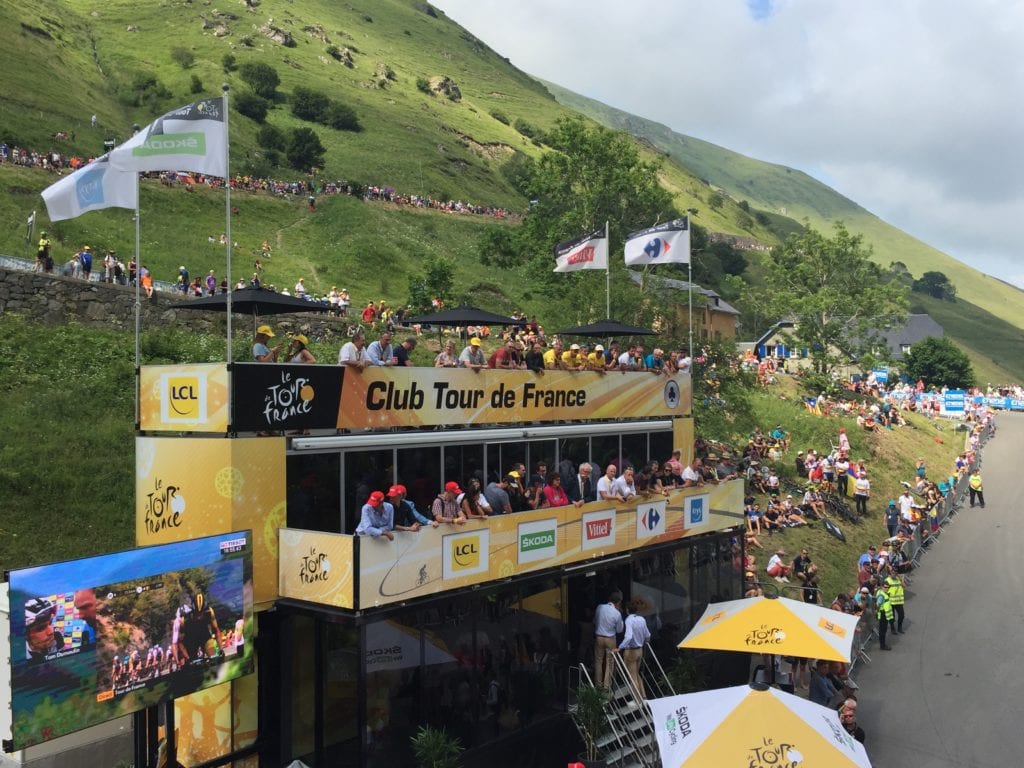 Did you meet the pro rider/s you were hoping to on tour?
Yes, Mat Hayman & Simon Gerrans were the top of my list and both were so lovely! I was gobsmacked half the time being so close to the riders. Being with Stuey gets you access and experiences like no one else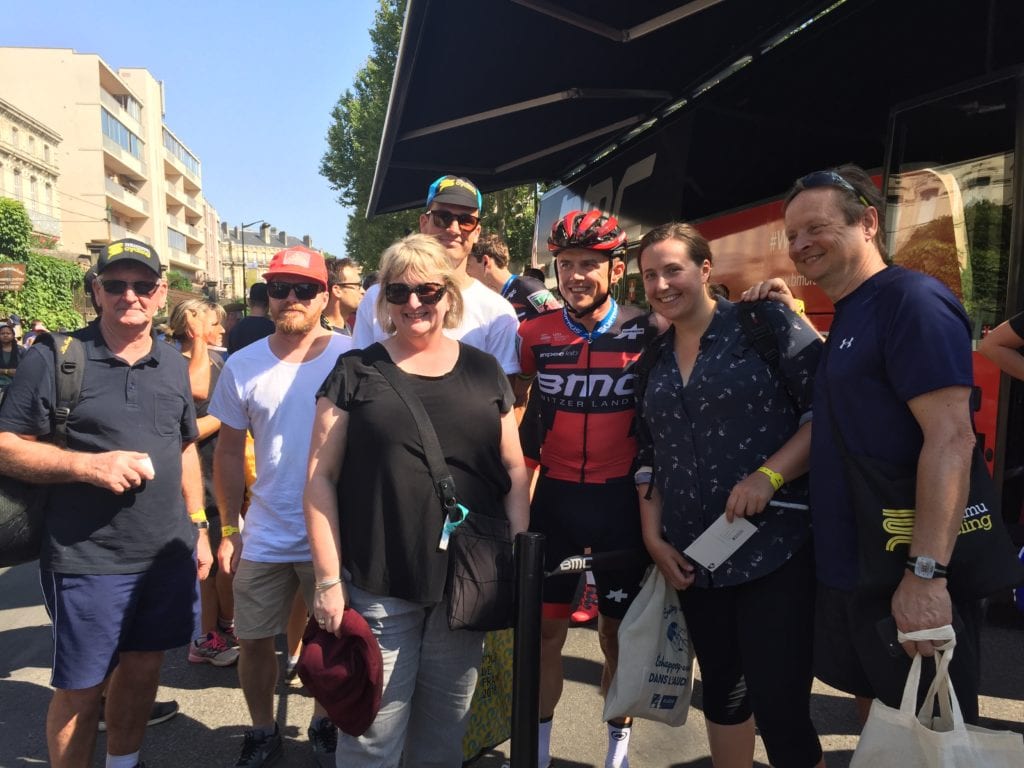 Overall take on your Tour de France experience?
I had the time of my life! Well organised, amazing crew - every minute was special.
Would you recommend the Alps/Pyrenees or both to others?
Without a doubt, both! Almost a year on and I'm still telling people how spectacular it was.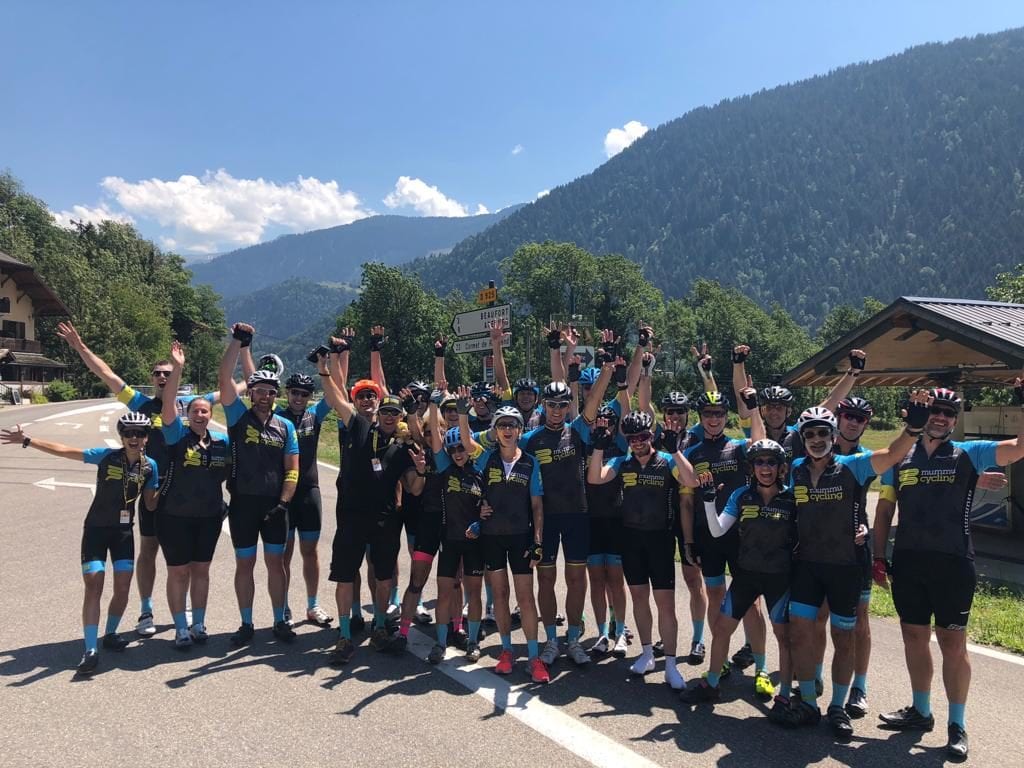 Interested in joining us at the Tour de France? Check out our complete range of tours, here.