PYRENEES PLEASE
For our final week on Tour we hit the Pyrenees with a BANG, kick starting our trip on the final Tour de France rest day in Carcassonne. Following a beautiful warm up ride on rolling, sunflower filled roads, we caught up with the Astana pro team. What a neat experience following their double stage success! Let's just say the mood was high.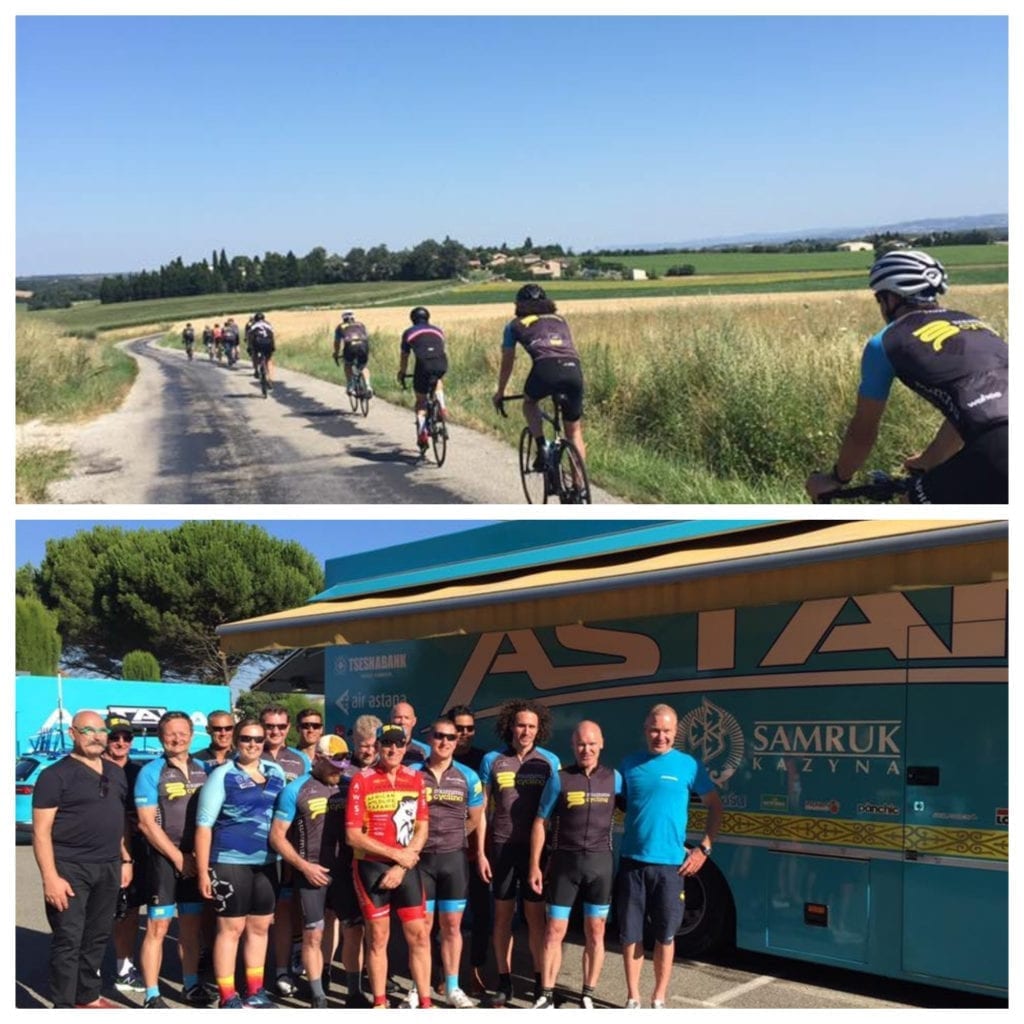 The next morning we were back to Carcassonne to enjoy some time exploring the departure village before being led around the team buses by Stuart O'Grady, who just so happens to be 'mates' with everyone in the peloton - even the yellow jersey himself! Thanks to riders and staff for taking the time to chat with us and take a snap or two for the memory books.
We then got our own taste of the Pyrenean mountains tackling the challenging Pic de Nore climb - tough, yes but incredible views a top and fantastic to get a taste of what was to come.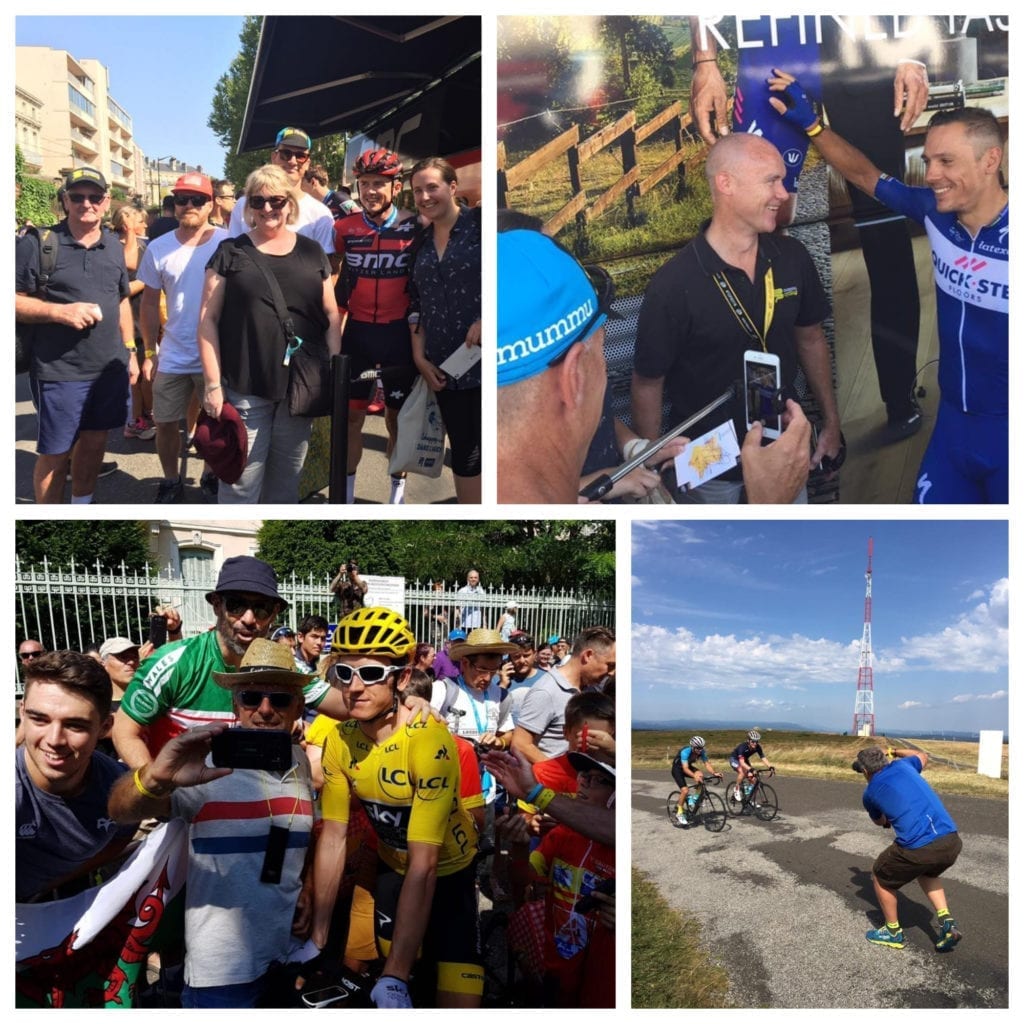 Next up was our Stage 17 experience. As the shortest stage in Tour de France history at 65km in length, this was a special one to be part of. We set out ahead of the race taking on the Col de Val Louron-Azet and half of the 16km brutally tough Col du Portet - steep, relentless and lined from bottom to top with excited spectators. An experience it was and fantastic to get a real understanding of the suffering to come for the riders.
We enjoyed the Stage from the best viewing spot on the mountain in the VIP Izoard where we were treated to incredible views, live race action, delicious French canapés and a rosé or two!
A special thanks to John Whitney from Cycling Plus magazine and Henry Iddon (photographer) for joining us on Tour for a few days, capturing some memorable moments and getting a taste of the Mummu Cycling difference. We look forward to reading about John's experience!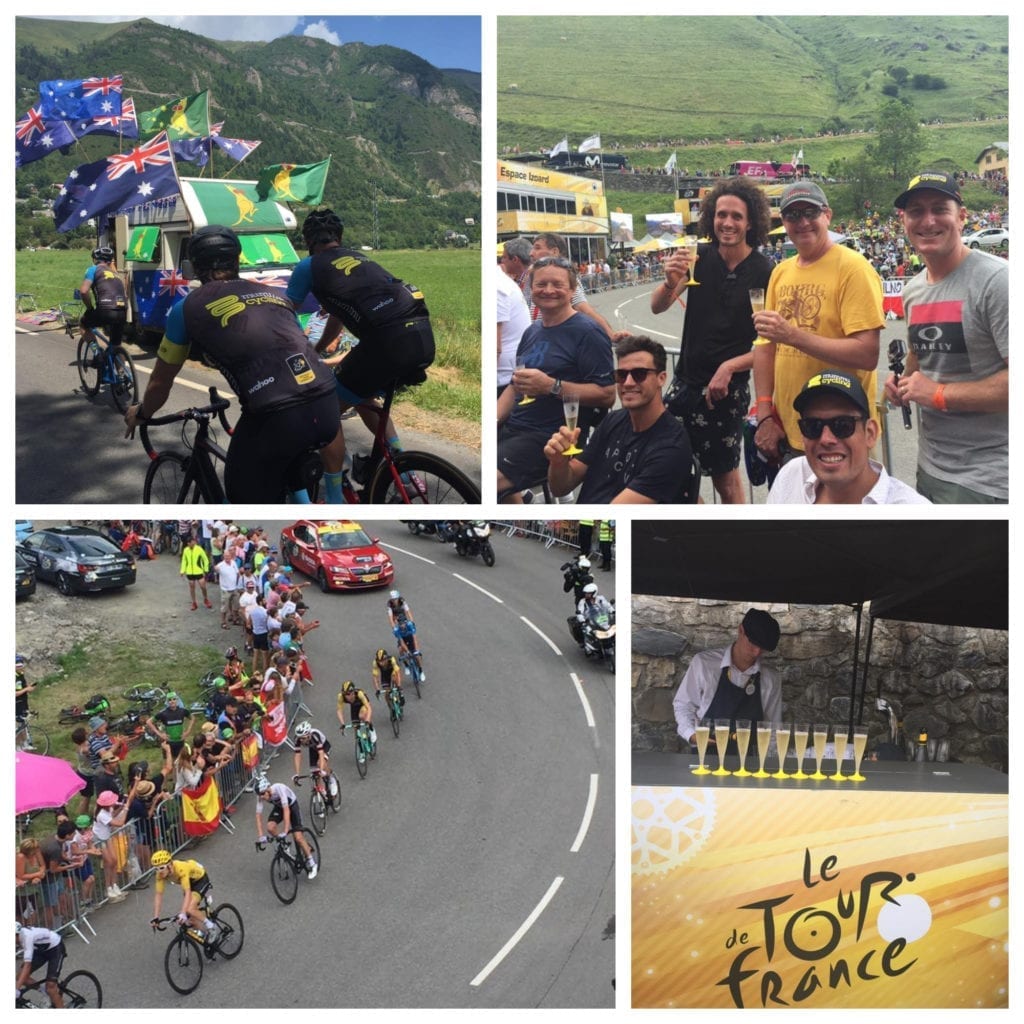 The next day, we took on the final 60km of the Stage 18 route - covering gorgeous rolling roads before eventually crossing the official line just hours ahead of the race and then enjoying some podium and behind the scenes action. What a moment and topped off with premium viewing of the finish right on the line in the official VIP area. Safe to say, they came through a few k's quicker than us, but hey - who got there first?!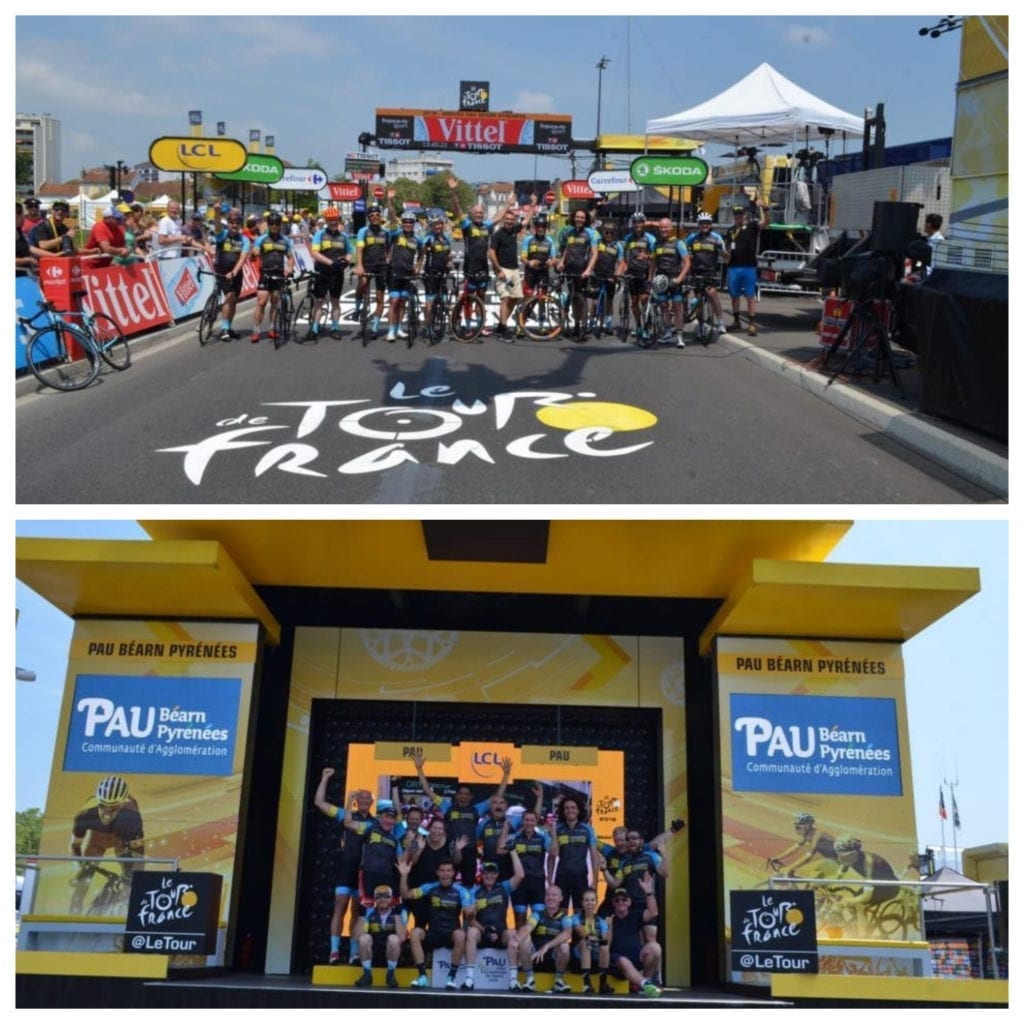 To round out an incredible week in the Pyrenees, we started our final day with an official roll off the Stage 19 start line in Lourdes, just metres from our hotel - what an experience being part of the actual Tour de France caravan and literally having the professional peloton chasing us down. The atmosphere and crowds were exceptional, cheering us on from km 0 as we tackled the first 40km on stunning undulating terrain. To top off a great ride and some team work to make our time cut, we set up road side for some lunch and watched the race blast by.
What a day and completed perfectly with a final group dinner in downtown Lourdes where we shared stories, memories to take home and enjoyed a few words of wisdom from Stuey. Thank you to everyone who was part of our Pinnacle of the Pyrenees adventure - what a week!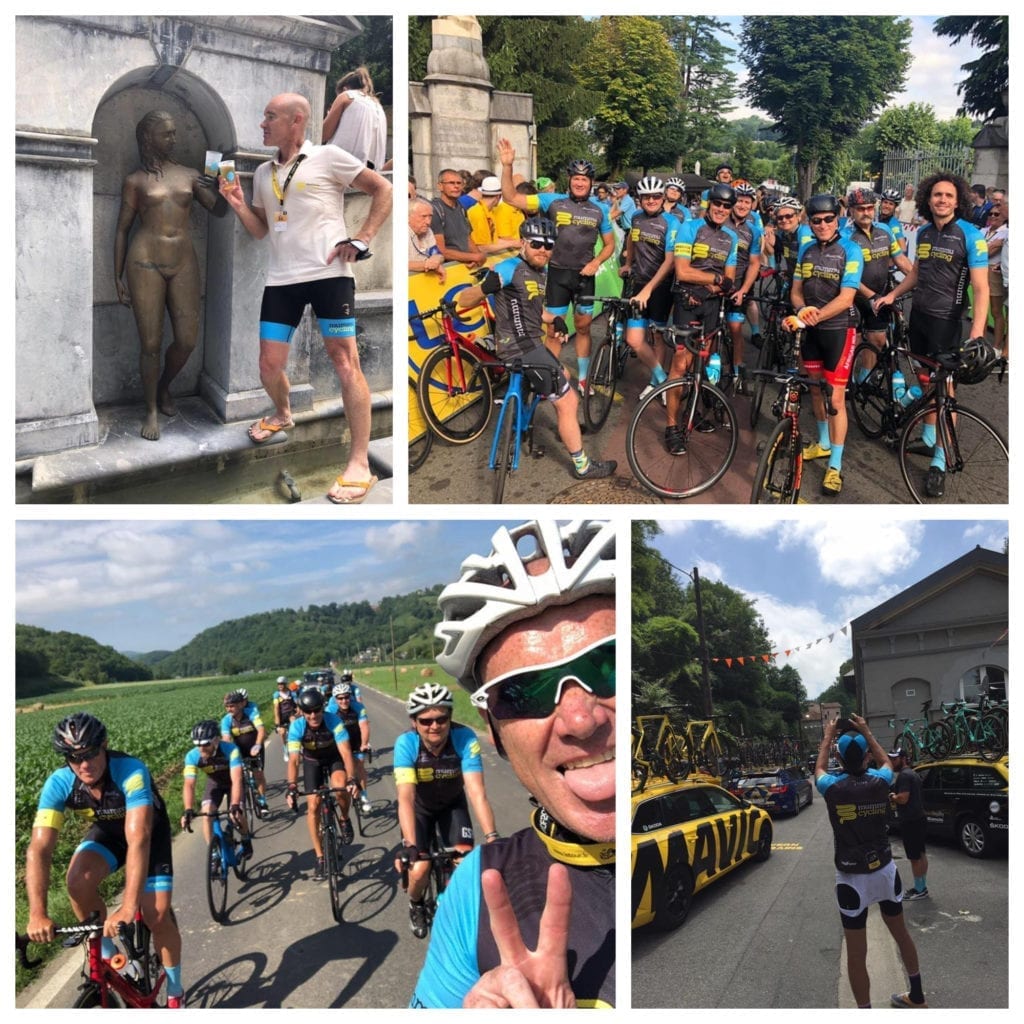 PARIS WAS CALLING...
At last, the day we'd all been waiting for had arrived - the Grand Finale into Paris! We welcomed our new guests with a morning town bike tour of the beautiful city, before freshening up ahead of the final showdown on the iconic Champs Élysées. Our viewing spot in the VIP Grand Stand was hard to beat, positioning us a mere 50m from the finish line. Atmosphere was alive and excitement was contagious as the riders approached the pavé for the first time. From there, it was all action, oo's and aa's as we watched on in awe as the hungry peloton sped up and down with ease, eventually concluding with a tight and entertaining bunch sprint as Alexander Kristoff stormed to Stage honours and Team Sky crossed the line arms held high.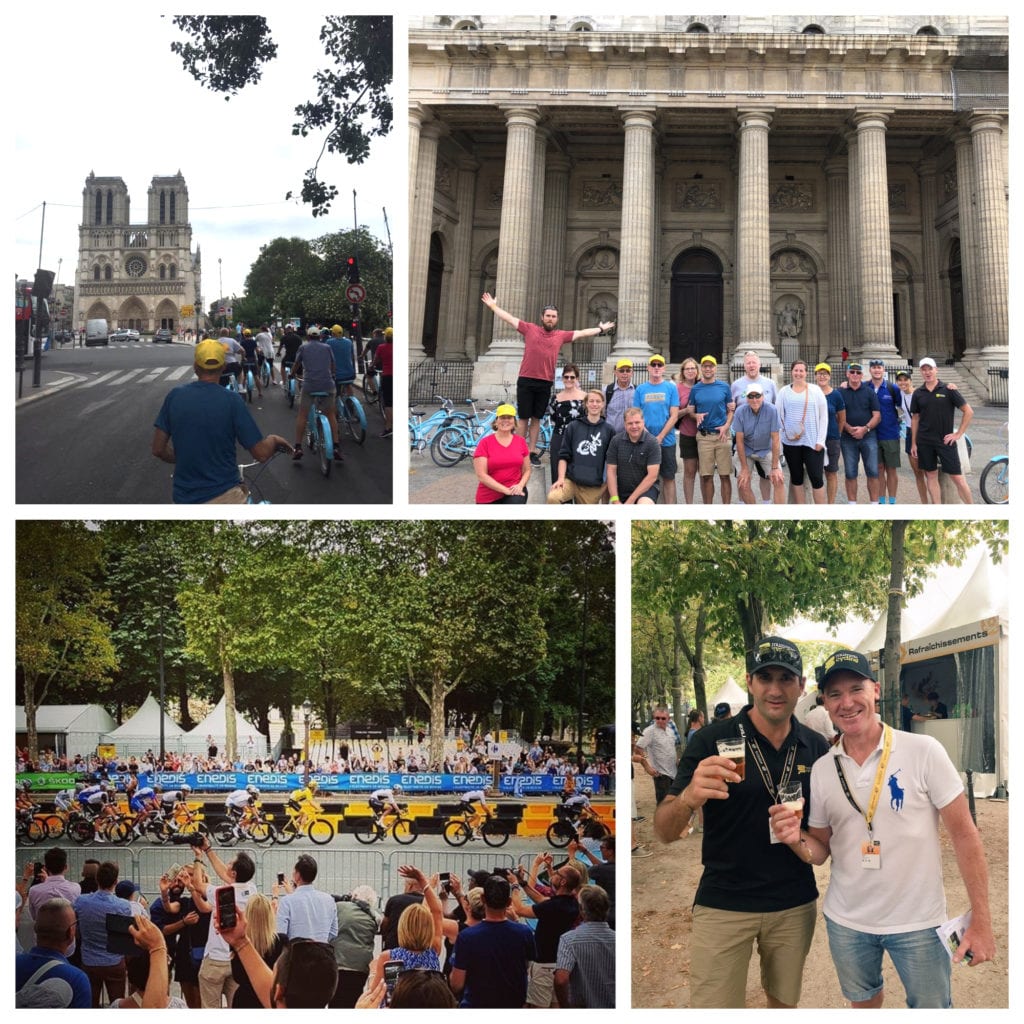 Cheers to an incredible, action packed three weeks at the Tour de France and a big thank you to everyone who has been part of the Mummu Cycling ride - As Stuey would say, 'It's been EPIC'!
Want to join us on future Tour de France experiences? View our line-up, here.