This year's Giro d'Italia proved a huge success as we took to the final phase of the spectacular Italian Grand Tour to witness the best of live race action, while enjoying a taste of the incredible culture and riding ourselves along the way. To add, we were privileged to host such a fantastic, energetic group of guests throughout the week, ensuring a seamless, fun-filled time on tour.
Here, spectating guest, Nicole McIntosh shares some personal Giro d'Italia memories...
---
This year, my husband and I were fortunate enough to travel with Greenedge Travel, Mummu Cycling to the 2019 Giro and enjoy an up close and personal experience with Mitchelton-SCOTT. We have some truly precious memories of our time which ticked off some bucket list items for us.
Firstly, I was so very impressed with the Mummu Cycling staff, many of whom have been professional cyclists and trainers themselves. Their knowledge of the professional peloton is superb and their warmth and friendliness were greatly appreciated. As a spectator, I was always treated equally to the cyclists and my experience was as important to them as those on the bicycle. I was never left out or isolated from the action. Total inclusivity is what they do best.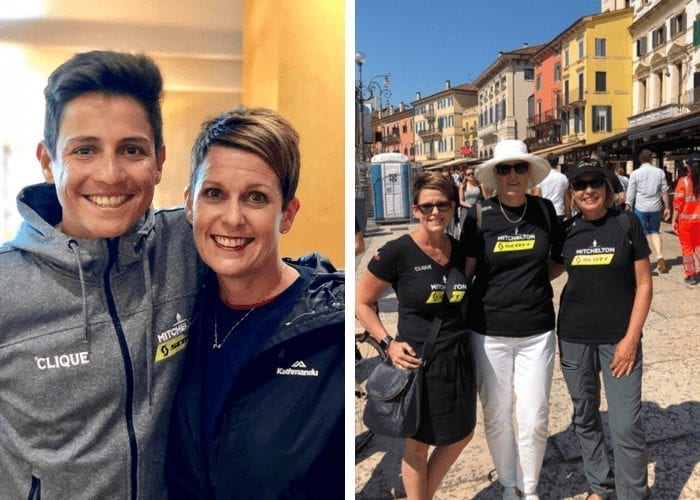 Secondly, the unique bond the company has formed with Mitchelton-SCOTT is extremely special and we were given direct access to the team on several occasions. As a supporter of the team, I could not have asked for more insight, exclusivity and a glimpse into the life of a professional cycling team competing in a Grand Tour. The riders and staff themselves were welcoming and very giving of their time – given the importance of what they were trying to achieve on GC, this was extremely exciting to be a part of and incredibly worthwhile. Our visit to the team hotel on the second rest day of the Giro was quite a privilege and we were able to discuss tactics, tour the team bus and speak with the Sport Directors. A truly extraordinary life experience!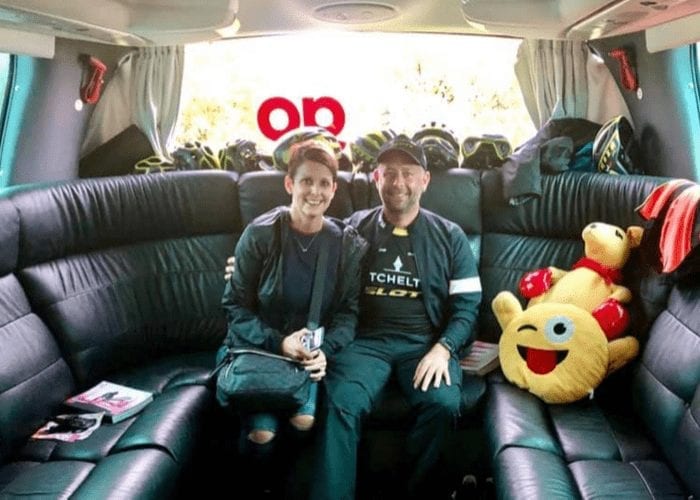 Thirdly, my most memorable moment, was the opportunity granted to ride in one of the team cars of Mitchelton-SCOTT on Stage 19 – an iconic day taking in the amazing Passo San Boldo! This was simply one of the best days and came as such a surprise for the spectating crew. I was warmly and genuinely welcomed by Dan and Craig from the team and spent a fantastic day in their car learning about the intricacies of being a staff member for a pro cycling team, the nutrition and food required to fuel a cyclist for a day in the Giro, their general roles and their life on the road. However, the best part of this day was being able to listen to Race Radio as Esteban Chaves mounted his comeback with a stage win. I was also generously invited into the team hotel to watch the final four kilometres with the staff and witness not only a fantastic and well deserved win but their delight at being an integral part of this achievement – I felt incredibly lucky for this opportunity. You simply cannot get better than that!!! I don't believe any other cycling company can offer this kind of unique and special experience.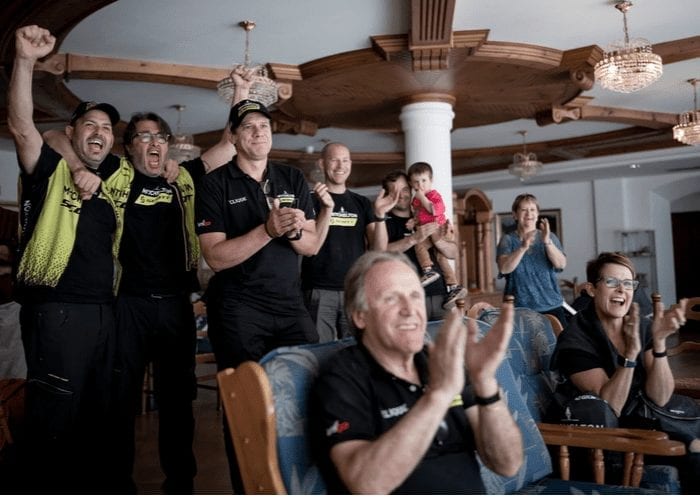 Finally, the Mummu Team showed us some spectacular parts of Italy, gorgeous little villages, and brought together some fantastic people who we continue to keep in contact with. The Mummu guides provided us with a once in a lifetime experience with direct access to the professional cycling peloton and expert advice from those who have lived and breathed the life of a world class cyclist. Chapeau to you all!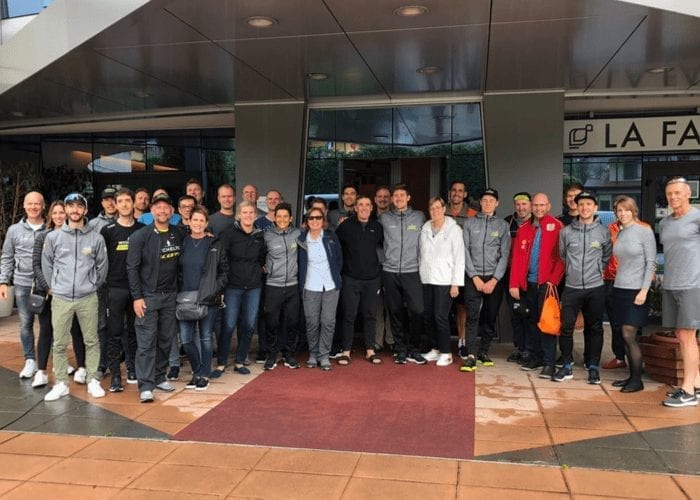 Grazie Nicole for taking us back to what was an incredible time spent at the Giro d'Italia, with a great group of people.
---
If our Giro d'Italia experience is something that interests you, you can pre-book by placing a simple, risk-free booking deposit here to secure your place on tour and be the first to know when our complete tour itineraries go live. Spots are strictly limited, so we do recommend signing up to reserve your place ahead of launch.