What a year we had in 2019! Thank you to everyone who was part of our journey, helping create some of our best memories to date.
To reminisce on what was a fantastic season, we've thrown it back to 10 of our top Mummu Memories on tour. 💛
---
Kicking off at #10 - We had the pleasure of meeting and chatting with the legendary Brad Wiggins, courtesy of Stuey at this year's Tour de France. What a day to be on tour!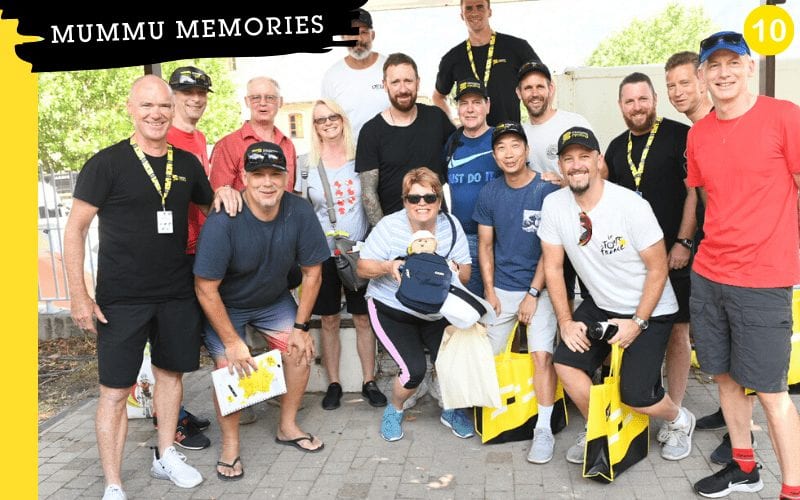 Coming in at #9 is when we witnessed this legend ⬇️ Philippe Gilbert claim a thrilling victory at the Queen of the Classics, Paris-Roubaix.
Parked right inside the Roubaix velodrome, we saw the final battle for honours, followed by the raw emotions that followed.
What a win, what a champion.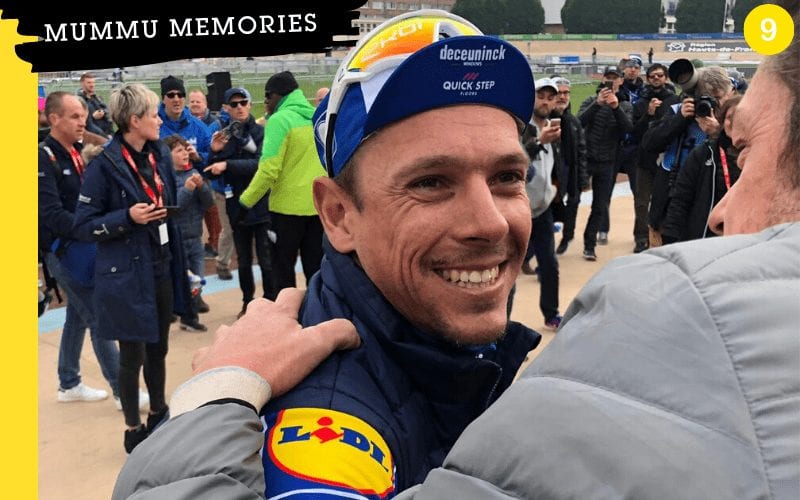 #8 - Having this ⬇️ view of what was a thrilling sprint battle against the pro pelotons fastest men at the Tour de France's Stage 16. The sensational bullet of speed, Caleb Ewan stealing the show once more.
As a TDF official tour operator, it's days like this that make us truly appreciate just how special the access we have to the world's biggest bike race is. 💛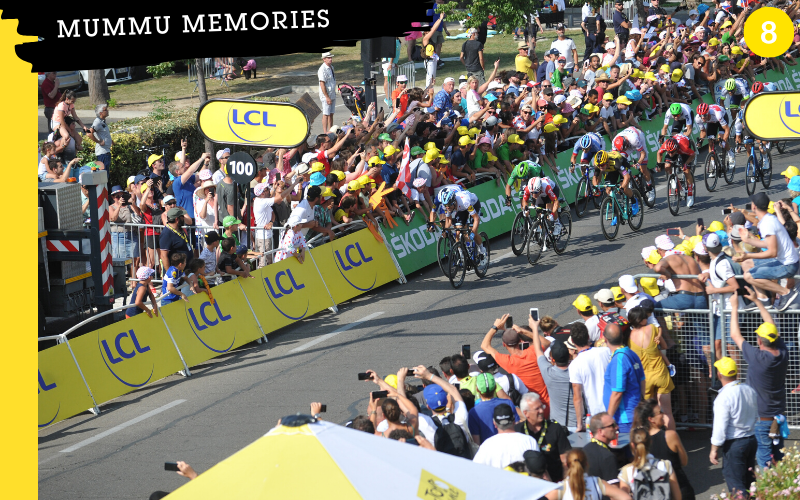 #7 - It was all smiles, miles, blue skies and scenic, vineyard dotted roads on route to this year's Santos Tour Down Under final showdown out at Willunga.
A perfect ride, topped with an incredible day kicking back watching the action unfold - Willunga hill a spectacle as always!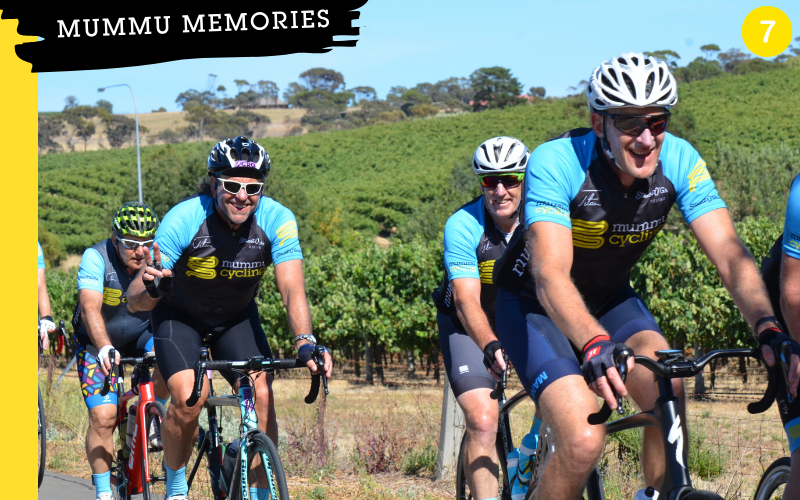 Rolling in at #6, was the day we set out to tackle the legendary Alpe d'Huez while following the Tour de France.
The iconic climb has been a huge part of TDF history and when riding up its incredibly unique 21 switchback bends, it certainly lived up to the hype and fame surrounding it.
Safe to say, we had a top day conquering the mighty mountain - the hard work rewarded well with its killer summit views on a perfect summer day, and all in fantastic company.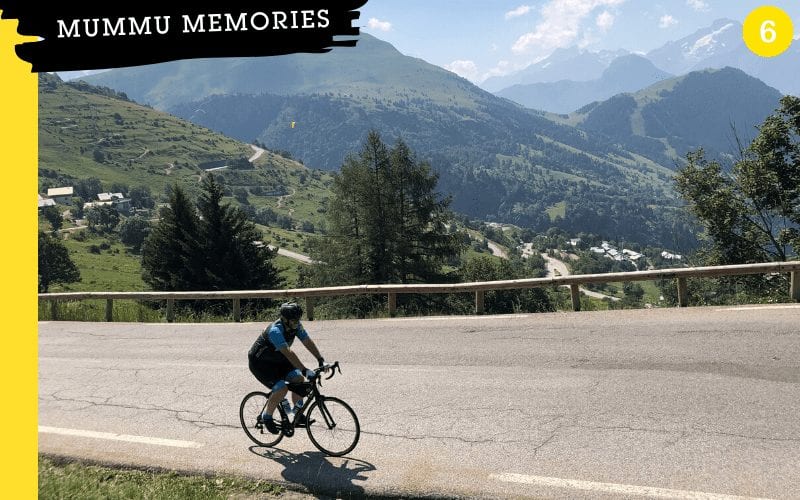 #5 - We had insane roadside action up the slopes of the iconic Passo San Boldo at the Giro d'Italia. All avidly supporting the eventual stage winner, Esteban Chaves.
An incredibly emotional moment for the ever-smiling Colombian and one we were thrilled to be there to witness!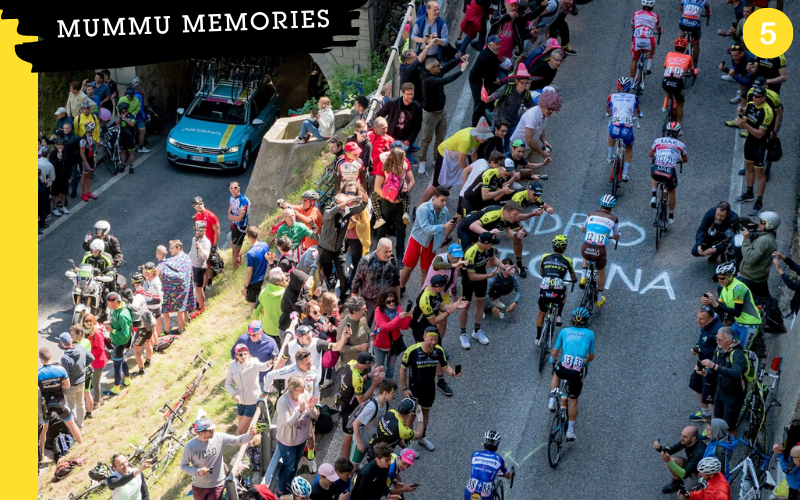 #4 - We take a look back at what was a very special final stage at La Vuelta in Madrid. An unreal view and an even better crew to top an incredible time on tour, backing Mitchelton-Scott. 🙌🏻❤️🔥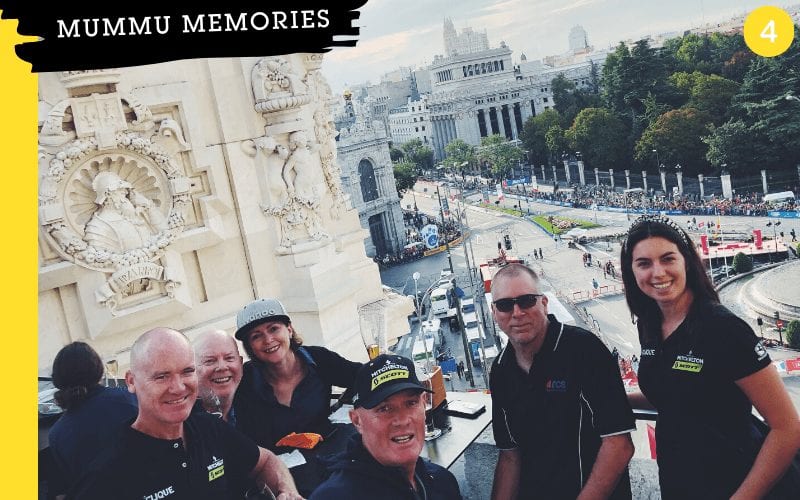 #3 - We revisit what was a very special day meeting the greatest cyclist of all time, Eddy Merckx for lunch during our Spring Classics tour. 🤩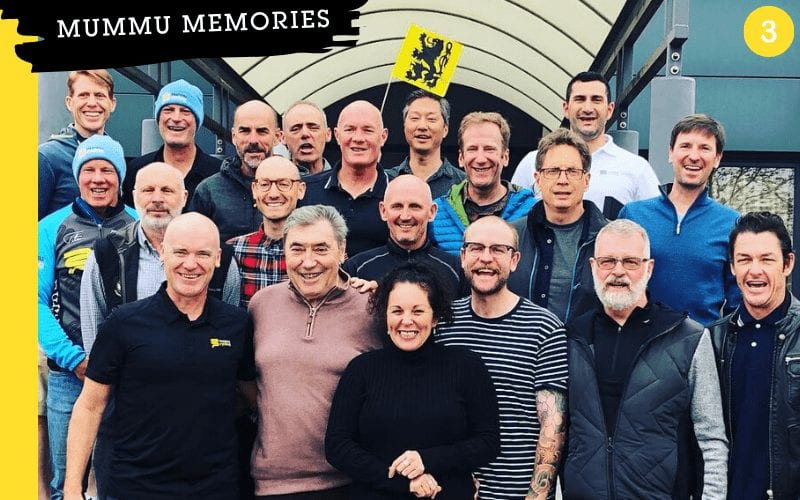 #2 - Podium time at the Tour de France.
This is an experience exclusive to TDF official tour operators and one that for us, never gets old as each time we witness the sheer excitement and joy on our guests' faces as they take top step.
All followed by riding the final km's of the stage on closed roads, right through the barriers at the Flamme Rouge, to cross the official stage finish line - arms sky-high. 🏆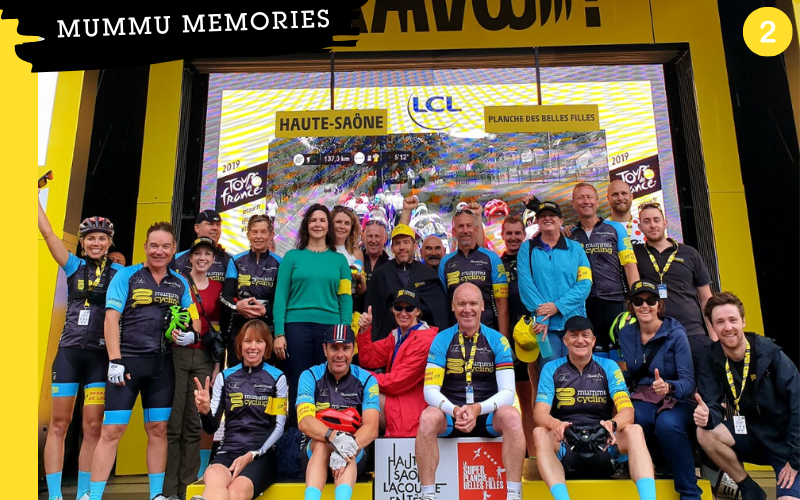 Rounding out our top 10 in #1, was a dream moment at the Tour de France when Stuey arranged a special photo opportunity + thumbs up for our guests pre-stage with the man in Green and true legend of the sport - Peter Sagan.
Starry eyes and toothy grins all round! 💚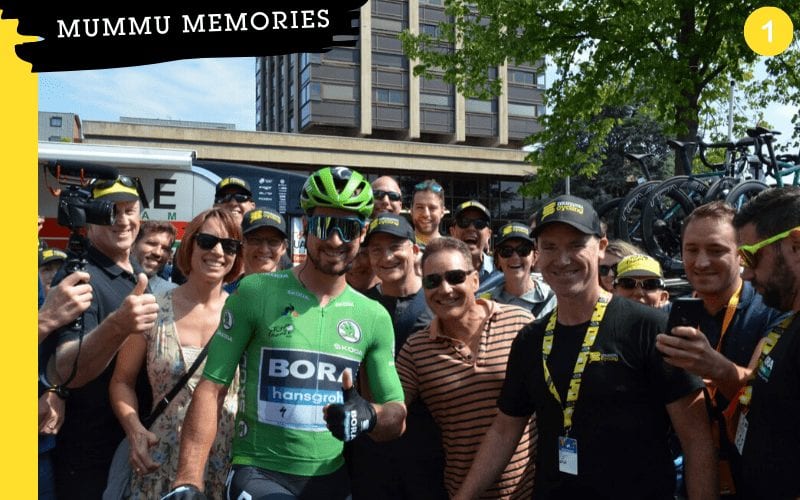 Thank you for the Mummu Memories 2019 and here's to new adventures, challenges, people and travel destinations in 2020. Happy New Year all!