The opening week of the Tour de France has been an absolute thriller. Perhaps it's down to the unique year that 2020's been, the lack of racing leading into the Grand Tour and the eagerness to perform that's come with it, or more due to the incredibly demanding hilly route that's really fired up the GC fight early-on. Likely a combination of both and as spectators from afar, we're certainly not complaining as race entertainment has been at its greatest.
We too, as passionate fans have been deprived most of the year of our favourite sporting entertainment, so it's been a real treat to see our cycling idols back patrolling the peloton, going head-to-head on professional cycling's greatest stage, at a whole new level.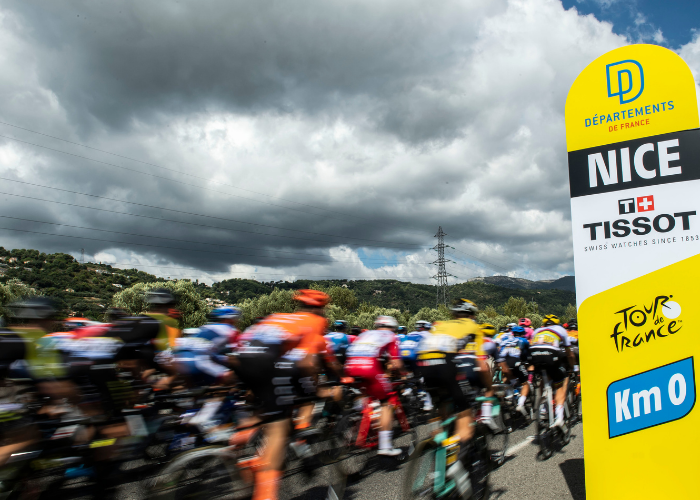 @AlexBroadway
To add, how refreshing has it been to see the likes of Jumbo-Visma and other teams taking control of the race? All credit to Team Ineos, formerly Sky for dominating the race over the years, but to see a more open playing field and some new faces up at the pointy end of the standings has been a welcomed change to this year's edition.
At this point, it's pretty clear who the top contenders are and with each stage that goes by, it's seeming more and more likely that Primoz Roglic is the man to beat. He's in exceptional form, with an unbelievably strong team behind him, including the man that can do it all, Wout van Aert and a string of mountain men, so the odds are well and truly in his favour.
He's just grasped the Yellow jersey off the shoulders of Adam Yates, following a top ride on Stage 9, so good luck to anyone who dares to claim it off him from now. Early days though and with 12 stages to come, it's still anyone's race to win!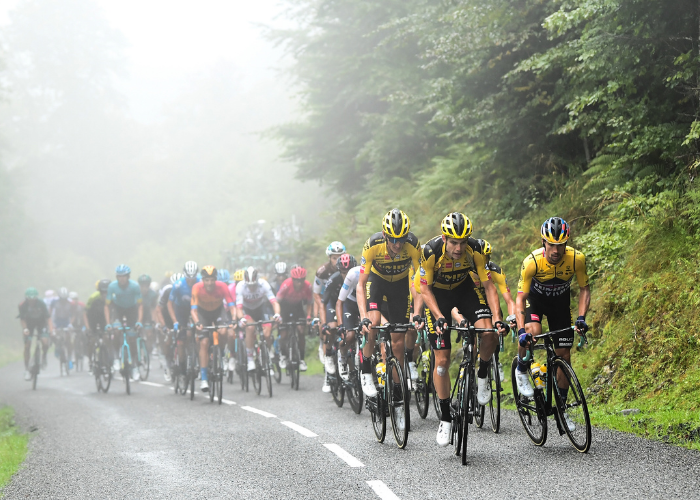 @AlexBroadway
For the fast men, it's also been quite a mixed bag of successors, with Alexander Kristoff setting the scene on Stage One with a somewhat surprising victory, when everyone was expecting hot favourites Caleb Ewan or Sam Bennett to rep the Maillot Jaune first. Ewan, although disappointed with missing his chance at Yellow following a Stage 1 crash, he fought back valiantly to steal the next sprint stage from Bennett on day 3. Since then, it's been all about the unstoppable force that is Wout van Aert who continues to turn heads daily with his inhumane ability to work tirelessly in the mountains as a super domestique, to then out-sprint the 'best of the rest' with ease on not one, but two occasions in the opening week.
The Green Jersey fight is also well and truly on as Peter Sagan sits just 7 points clear of Sam Bennett. It's fantastic to see Sagan really getting challenged by the Irish champion for his beloved Green and we have no doubt that the fight will be on through to Paris, with one of the two former team mates likely departing a little green with envy.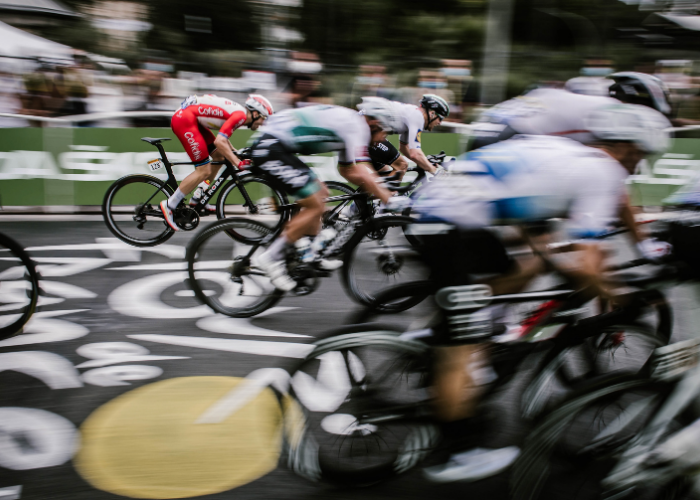 @PaulineBallet
The King of the Mountain's Classification is currently being led by Frenchman Benoit Cosnefroy, with AG2R la Mondiale team mate, Nans Peters just behind and rising star, Marc Hirschi within 10 points. The standings are close and with many-a mountain yet to battle over, the prestigious polka-dots remain fairly open to whoever's game to go after them.
The opening week's excitement has been made not only by the close battle amongst the GC contenders and a few classy sprints, but the opportunists who day in, day out chase breakaway success. So far, several stage-long breakaway's have made it to the line, ensuring double-entertainment for us viewers who have the novelty of watching the fight for stage honours, followed by the race for time behind. Standout performances go to Astana's Alexey Lutsenko and Nans Peters who claimed Stage 6 and 8 from breakaway's, both winning solo as the strongest men left standing.
Tour de France debutants, Israel Start-Up Nation also deserve a mention as they've been highly active in the establishment and drive of breakaway's most day's as they strive for stage success. As a first year World Tour team and first timers at the Tour de France, they're doing a commendable job of showing their team colours at the head of the race. If they keep up their aggressive approach, we have every confidence they'll step up to a podium finish or perhaps a stage victory before Paris. As fellow Factor Bikes partners, it's exciting to see the bikes we love back on French soil, gliding up and down the picturesque mountain passes and storming into fast finishes with finesse. In case you missed it, they've just launched their stunning new do-it-all aero bike, 'the Ostro' that's currently being raced on by their Tour de France team. Keep an eye out for the Ostro – It's hard to miss!
@BettiniPhoto
(*If you're interested in purchasing a Factor for a great price, we are still busy selling bikes and have a fresh fleet of sizes available at our service course ready to ship worldwide now. Learn more, here.)
Following quite the week, we're now anticipating what's to come as the race travels from what will be an expected crosswind crazy Stage 10 along the West coast from Île d'Oléron to Île de Ré, before venturing inland through the Massif Central where the longest 218km stage 11 will be tackled, followed by a succession of relentlessly tough mountainous stages through the region, including a first-time to the tour finish up Puy Mary on Stage 13, a largely lumpy Stage 14 and a spectacularly hard round-out to the middle week with a summit finish up the Grand Colombier. Our legs burn just thinking about it, so we're hoping the riders have made the most of their rest day as it's guaranteed to be a punishing week on the pedals to come!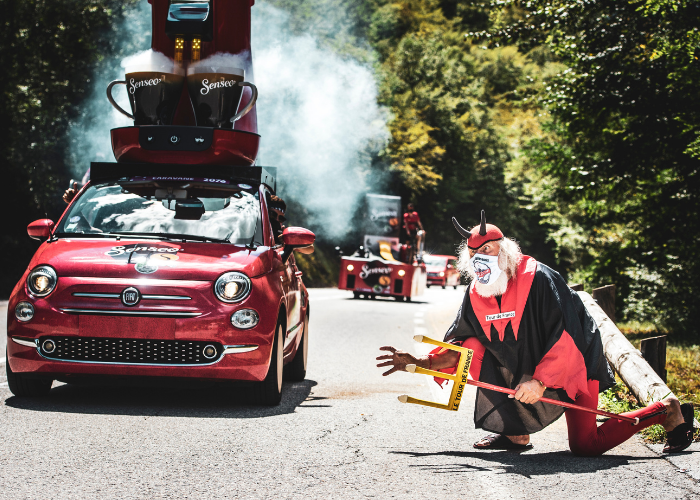 @CharlyLopez
At Mummu Cycling, we're spending each day reminiscing on past tours and dreaming of where we'd be if we were physically there this year; from mingling with the pros at stage starts, to embracing the lively atmosphere on mountain stages, or kicking back at the finish line sipping champagne as we await the stage champion. It's a little heart-breaking to not be present, living and breathing every moment of Tour de France as we have done religiously for so many years, however we've accepted that it could not be in 2020, and have turned our focus and excitement towards preparing for an even bigger, better 2021.
The A.S.O. are set to announce next year's route late October and as one of few Official Tour de France tour operators, we'll be getting a heads-up first. Once route information is confirmed, we'll be busily preparing to release our 2021 experiences with detailed itineraries shortly after. Our booking terms and policies have been updated accordingly to ensure all reservations are completely risk-free should travel continue to be restricted. With that, all future tours delivered will have strict new health and safety protocols to adapt to the 'new normal'.
So, although we're not there in person, we're working hard behind the scenes to prepare for what we strongly hope and expect will be a year back at the races and most importantly a special return to the Tour de France in 2021.
To secure your place on the experience of a lifetime, we recommend placing a simple risk-free booking deposit, that will ensure you receive all itineraries before public launch and guarantee you a spot on your first preferred Mummu Cycling Tour de France tour.
Jump on board, here.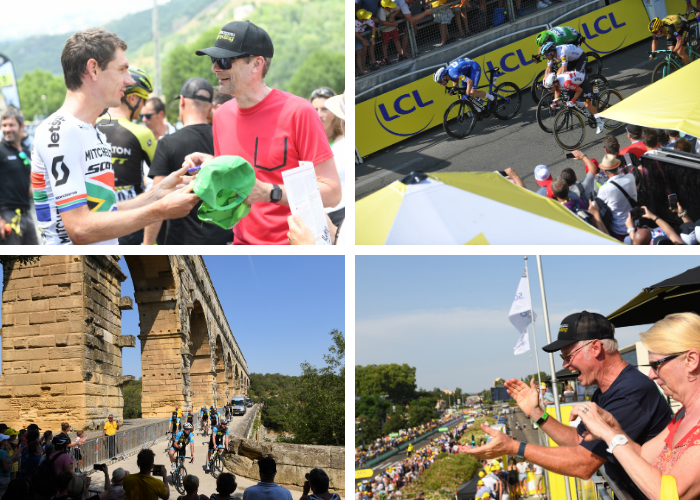 If you'd like to know what it's like to be a guest on one of our Tour de France tours, read our latest 'Tour de France Memories' feature, written by our Grand Depart guests from 2019, Bob and Julie Worthington, here.
Lastly, click here to view our 'Tour de France Talk' IGTV clip starring 17 x Tour de France contender, Stuart O'Grady, interviewed by Mummu Cycling MD, Marcel Berger. The guys talk all things TDF, what's been, what's to come and Mummu Cycling's aspirations for 2021.