Travelling with Mummu Cycling to the Tour de France was one of the most enjoyable, exciting and challenging holidays I've ever had. Enjoyable because I've seen the best of France – its vibrant culture, its delectable food, its incredible scenery, its amazing architecture and history. Exciting because I've been up close and personal with the world's best cyclists competing in the world's greatest sporting event. And challenging because I've been afforded the opportunity to ride some of cycling's most mythical, most difficult and most beautiful climbs.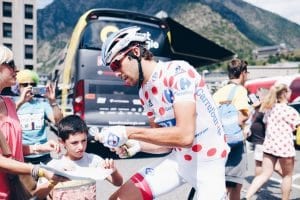 From the very first day in Béziers, we were able to ride out our jet lag and get to know one another on some magnificent roads. One of the first things I noticed were the friendly and accommodating drivers – only passing when it was completely safe to do so, and all with a wave and a smile!
The experience on our first day was eclipsed the next by riding the final 50km of Stage 10 ahead of the peloton. I must admit, I felt like a bit of a fraud being cheered on by thousands upon thousands of roadside fans. But that in no way stopped me enjoying what I'm sure will be an experience I remember forever. The atmosphere along the roads of the Tour is hard to describe – it's infectious and joyous. Everyone is smiling, laughing, excited. It's really electric. Crossing the finish line into Revel, I was like a school kid, quietly dreaming of winning the stage.
This experience was repeated the next day when we got to ride into the finish at Montpellier. We then witnessed the stage finish. It was awesome to see Sagan in green win ahead of Froome in yellow, 6 seconds clear of the peloton. What a finish!
Rubbing shoulders with the pros and other personalities of the sport was also incredible. We had the chance to meet some of the riders, such as Adam Hansen, Simon Gerrans and Adam Yates – all friendly and happy to have a quick chat. The Badger – Bernard Hinault – was also spotted around and about. We were given tours of the race village, including a close look at the bikes, equipment and buses. The riders work hard but they also ride in style, both on and off the bike.
There were so many other amazing things (Ventoux, riding the velodrome in Aigle, witnessing the ITT to name a few), non-cycling enjoyment and new friendships that made this trip great. I could go on but I don't want to make you too jealous!
I've experienced all this with a tour operator that is professional, easy going and fully aware of what its customers require for the perfect cycling holiday. Travelling with Mummu Cycling has been a pleasure and I haven't had to think about anything other than what meal to choose and which gear to select.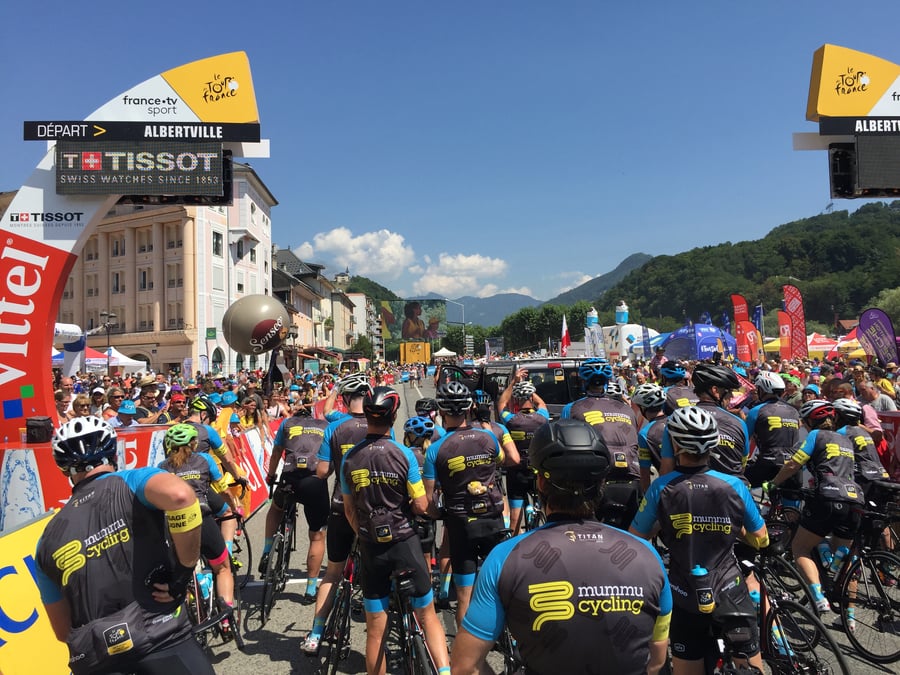 Interested in making memories like this?! Head here to check out our Tour de France experiences.