Just like that, the World Tour season is upon us once more, following a less than usual shortened off-season due to the mixed year that was 2020 – one many of us would like to dust off and put behind us!
Although Covid continues to create its fair share of havoc, there is great hope now that a vaccine is being administered worldwide, that the situation will start to considerably improve this year and travel will once more become a norm.
We're full of optimism as in trying times, negativity and lack of motivation doesn't get anyone anywhere. Instead, we are working to confirm opportunities for our global clients to experience cycling events and destinations throughout the 2021 season with additional Covid safety measures applied to all trips and risk-free booking policies in place. We are lucky to have a team based on all sides of the globe, ensuring we have experienced staff and guides at the ready to rip into the Northern Hemisphere races.
"As the 2021 season kicks off in Europe, we here at Mummu Cycling are motivated to continue planning exciting experiences for cycling fans across the world. 2020 was definitely challenging for everyone, but as vaccines begin to roll out globally and events learn to operate under COVID-safe plans, we are optimistic about the coming season.

That being said, our team have been working on a new way of delivering exceptional cycling experiences to our clients, wherever they may be and whatever restriction they may have on their movements. I can't say much more, but stay tuned as we are super excited about this one." - Managing Director, Marcel Berger.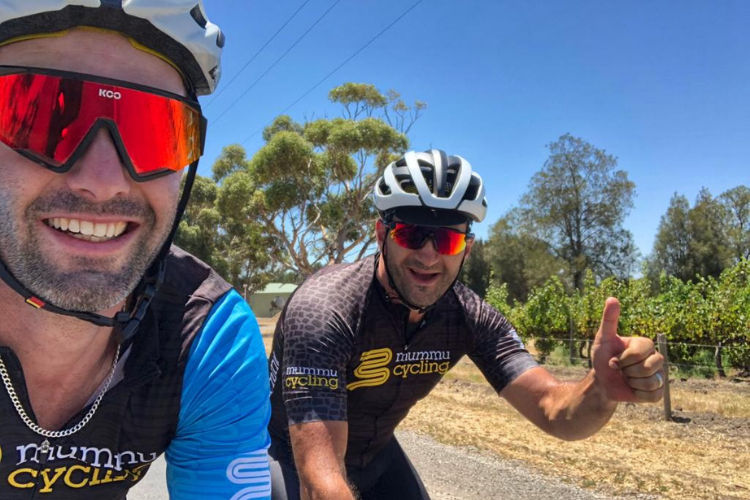 We recently set off to a flying start, successfully delivering our first trip back at the Santos Festival of Cycling in January. Our return to the races was nothing shy of outstanding, cementing just how much we thrive off delivering cycling experiences for fans as mad about the sport as we are. Read about the experience, here.
TDU Race Director and Mummu Cycling partner , Stuart O'Grady shared, "I can't believe we are half way through February already and the Santos Festival of Cycling has already faded out of the rear vision mirror. It was great to get an event up and going and also to have fans and guests roadside cheering once again. We had a group of Mummu Cycling guests who lapped up every minute and their smiles are still cemented in my memory. Australia has done extremely well dealing with the pandemic and our first doses of the vaccination have just landed. Thats breathes some optimism and hope into the air."

THE RETURN OF WORLD TOUR RACING
Assuming and optimistic that all goes to plan following the recent return of pro racing, the World Tour is set to commence on Febuary 21st at the UAE Tour, followed by Opening Weekend in Belgium late month and a string of BIG events through March, including; Strade Bianche, Paris-Nice, Milan San-Remo and Tirreno Adriatico. Our favourite cobbled classics - the Tour of Flanders and Paris-Roubaix will then tee off in April, followed by the Ardennes. From there it will just about be time to settle in for some Grand Tour entertainment!
See the full 2021 WT calendar, here.
"Watching pro racing recently begin at the Tour de la Provence is really important for us to all see first-hand that sport and racing can still go ahead. With the Australian Open tennis currently being played in Melbourne and the racing in Europe underway, they're all crucial signs that the world is slowly beginning to come out of the worst part of the pandemic. Sport does need to go on, as it is a global advertising campaign for good health, wellbeing and some good old competition!

The Tour de France will very likely go ahead with fan access (restricted) and by July we have been told that there will be room for Mummu Cycling guests (as an Official Tour Operator) and a limited number of VIP's and sponsors.

We have to continue to adapt and be flexible with our ambitions as we move on from these incredibly challenging times. But just like I did during my entire career, lets all stay positive, focused and hopeful that we can all be roadside again soon, whether it be Paris-Roubaix, the Giro or Le Tour cheering on our favourites and raising a glass to life! Stay safe & ride with a smile." - Stuart O'Grady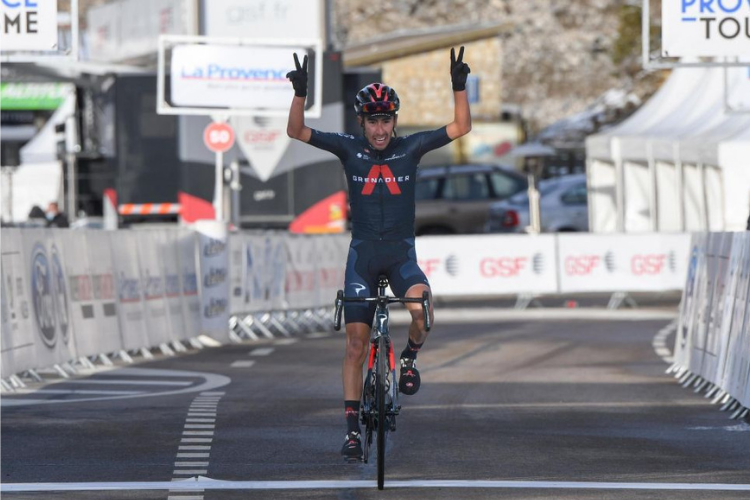 Ivan Sosa winning atop Mont Ventoux at the Tour de la Provence. Image: Bettini Photo
MUMMU PLANS
MARCH
For Mummu Cycling, our next trip up will be in Kiama, NSW for the L'Étape Australia by Tour de France: March 19th - 21st. Following the unfortunate but necessary postponement of last year's event, Australia's largest scale Gran Fondo couldn't come soon enough. We are incredibly excited to be the Official Tour Operator of the event and look forward to seeing our guests battle it out over the epic route laid out (136km RACE or 80km RIDE). We still have several places remaining on this tour, if you'd like to jump on board last minute! Head here for details. Or, if you're unable to make March, the official 2021 event is scheduled to take place this December. You can now place a risk-free Pre-Release Guarantee if a challenge next summer appeals!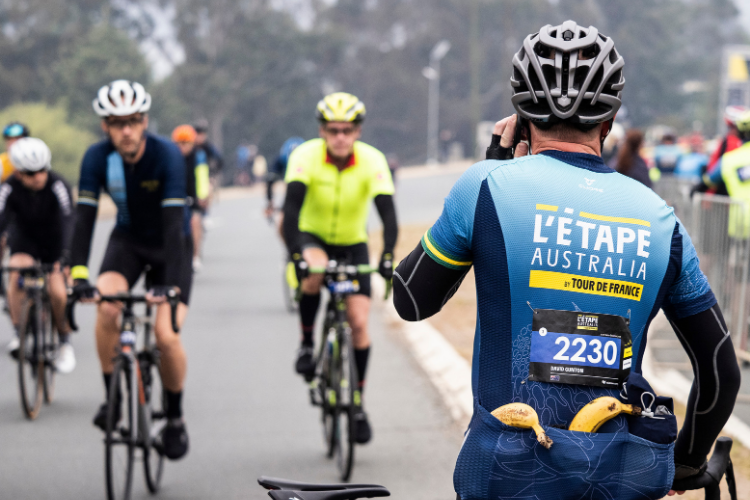 APRIL
In April, we had strongly hoped to be back on Belgian soil, absorbing the best of the Classics on our traditional Stuey O'Grady led, Cobbled Classics experience. However, due to the current restrictions in place through Belgium and the Netherlands, and limited access to the race as fans, we have decided to postpone the trip and focus our attention on a special return to the cobbles at the Flanders World Championships in September and of course, looking ahead to a huge return to the April Classics in 2022. As one of our most on demand experiences, the majority of our 2020 and 2021 guests have already secured places at the Cobbled Classics 22. To ensure you don't miss out on a spot, you can also reserve a place on tour, here with a risk-free Pre-Release Guarantee.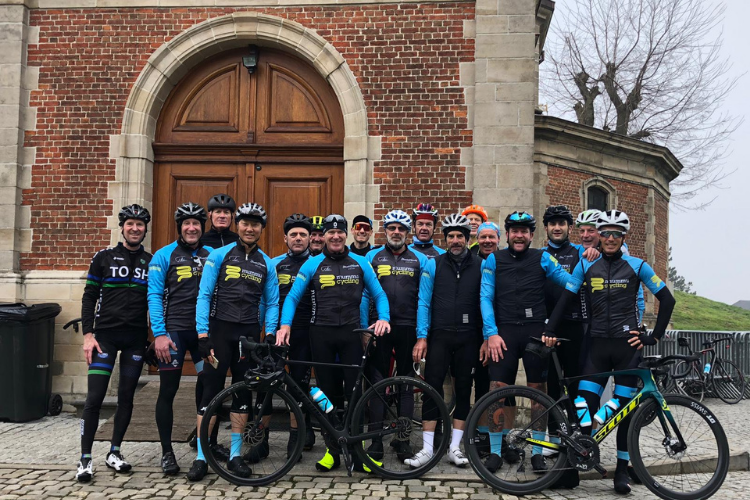 MAY
In May, at this stage we are planning to run a Giro d'Italia experience, led by our European team. The official route is set to be announced very soon following the Grande Partenza reveal on February 4th, revealing an exciting opening, with three stages in the Piemonte region, including a 9km ITT, and a sprint stage. Once complete route details have been confirmed, we will finalise our trip itineraries and go live shortly after. Watch this space! Or for peace of mind - reserve your place here for 2021, or 2022.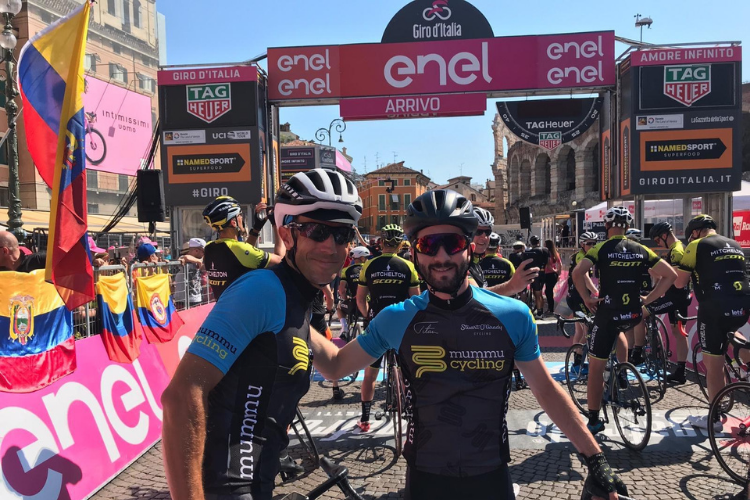 JUNE - JULY
Come June, we will be all guns blazing in preparation for the Tour de France where we are set to deliver seven varying experiences from the opening week's excitement through the stunning Loire Valley, on to the almighty Alps for a hearty dose of mountain madness and a few reps up the iconic Mont Ventoux. We'll then venture ahead to the precarious Pyrenees where the race action will be at its pinnacle as the final mountain stages take place, likely crushing legs and breaking hearts in the process. Our efforts will then be turned to world-famous wine region Bordeaux where we'll dabble in a bit of vino and indulging, before tuning in to see the penultimate TT live. If 2020's anything to go by – this day should be epic. From there, we'll be off to the spectacular Paris for the traditional, always special Champs-Elysees final.
If you're interested in learning more about our experiences or jumping on board for the ride, head here. As a privileged Official Tour Operator of the Tour de France, we are able to guarantee VIP access daily to exclusive viewing areas where numbers are limited, in addition to a list of other benefits, including riding the course and beyond. Learn more about the perks of an Official Tour Operator, here.
If you're unable to travel to Europe and want to lock in a Tour de France adventure in 2022, you can reserve your place here. Our 2022 trips will go live in October following the official route reveal by the A.S.O. By placing a risk-free Pre-Release Guarantee you'll secure a place on your tour of preference, and receive all tour itineraries, as well as early-bird offers ahead of public launch.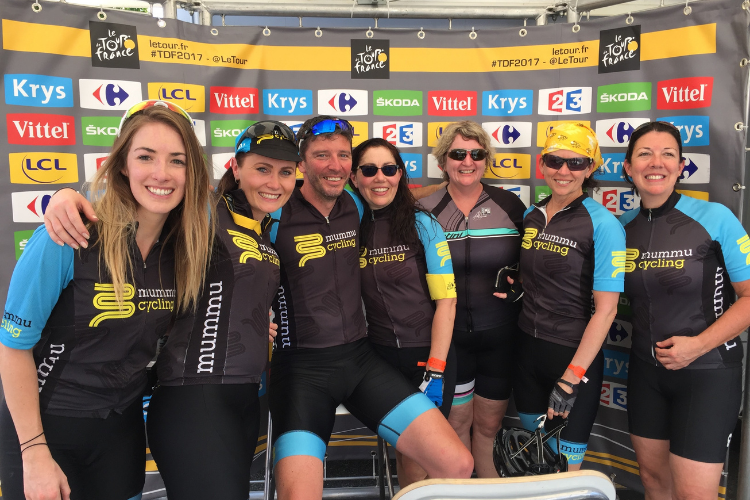 After the Tour de France, all eyes will be glued to the television watching the Tokyo Olympics. Take note that the road races are scheduled for Saturday 24th July (Men) and Sunday 25th July (Women), while both Time Trial's will take place on the 28th of July.
AUGUST
By now, we'll have hopefully experienced our fair share of racing (fingers crossed all goes to plan)!
We hope to then turn our attention to the final Grand Tour of the season – The Vuelta. A trip to Spain at the backend of the European summer sound good? Si! Following the drama and thrill that the 2020 edition brought with daily edge-of-the-seat excitement, we are confident that 2021's race across Spain will be just as enticing.
The official Vuelta route was just announced last week and as expected includes a lot of climbing, as well as two time trials and a not-so traditional final. Stay tuned for our trip itinerary that will be launched soon. For now, you can reserve your place here for this August or for the 2022 edition – here.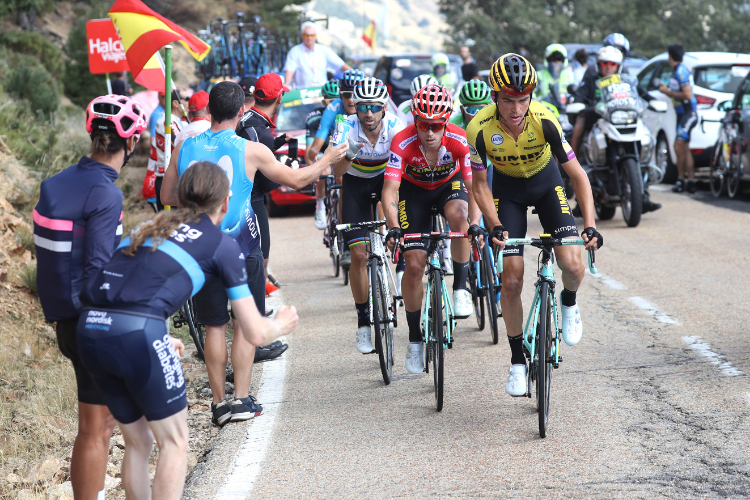 SEPTEMBER
In September, it'll be all about chasing rainbows on the glorious roads of Flanders. The various age group and elite events are due to go ahead from September 18-26th. Flanders is perhaps the most passionate place in the world for cycling – if you've experienced the Classics or even seen them on TV, you'll know what we mean when we say the fans are next level mad about all things two-wheels. To add, the roads are just as crazy, with cobbles galore and many-a leg zapping berg to choose from. One thing's for certain – the 2021 World Championships will go down in history as one of the greats!
If you're interested in joining us for a thrilling trip witnessing a mighty chase for rainbows, paired with a nice slice of cobbled action and course recon yourself - you can place a Pre-Release Guarantee, here.
If you're unable to make it this year, whatever you do – promise to schedule this week on the couch absorbing every minute! And in the meantime, you can lock in a World Champs experience to remember at the Wollongong, Australia world's in 2022. This is expected to be a sell-out trip, so we strongly recommend getting in early and reserving your spot if this is on your 'yes' list.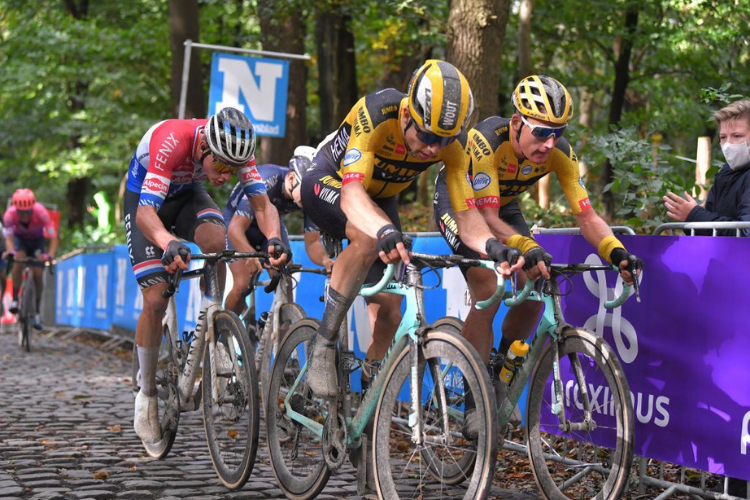 Battle ON for Mathieu van der Poel and Wout van Aert at the 2020 Tour of Flanders: Getty Images
OCTOBER
In October, our focus will return down under leading into the Aussie summer. We'll step right into things with the Amy's Gran Fondo – October 24th. As the Official Tour Operator of the event we can guarantee entry, full support, optional transfers and premium accommodation, located right at the Start/Finish in Lorne (VIC). Stay tuned via our social accounts for trip details due to go live in the coming months.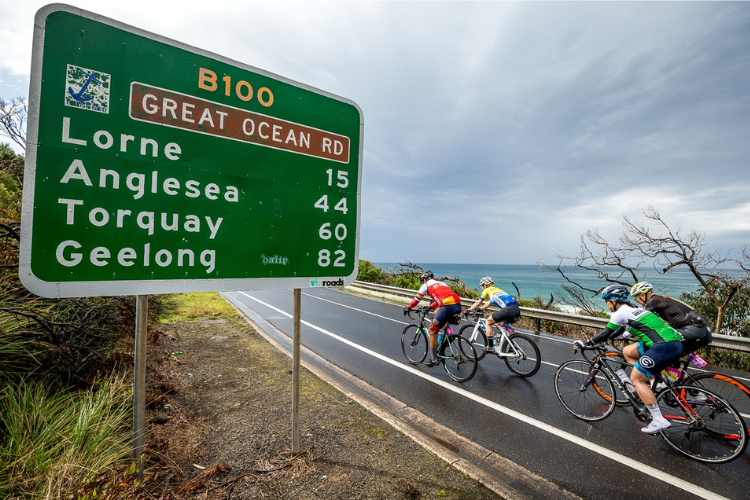 DECEMBER
We will round out our season back at L'Étape Australia by Tour de France for the '2021' edition set to take place in December. Finalised details and exact dates will be announced in due course.
MUMMU BESPOKE
To add to our set events and race experiences throughout the season, we also offer a Bespoke service, designing custom trips to suit your every need and desire. Everything from location selection, accommodation, ride guides, mapped rides, restaurants and beyond. You'll also have the option to request for one of our ex-pro cycling ambassadors to join you as your tour leader, ensuring the ultimate pro experience.
"The team have been working tirelessly on some exciting ways we can get cycling fans exploring new destinations safely in this new world we are living. Some exciting new offerings will be announced soon."– Marcel Berger.
If a Bespoke tour sounds like something of interest for your business, group of friends, cycling club or family – you can learn more, here. Stay tuned for new Bespoke offerings coming soon.
THE AUSTRALIAN EXPERIENCE
Finally, we are also working on some Australian domestic trips ready to be launched when interstate travel is once again cleared. On several of these trips, we will be collaborating with partner, Factor Bikes to deliver several high-end experiences within Australia. They will be all-inclusive, luxury, ride and tech focussed trips. We look forward to sharing what's in store for the trips in the near future.
SUMMARY OF 2021 MUMMU CYCLING EXPERIENCES
| | |
| --- | --- |
| L'Étape Australia by Tour de France | March 19th - 21st |
| Giro d'Italia | May 8th – May 30th (Tour dates TBC) |
| Tour de France | June 26th – July 18th (Tour dates: June 30th – July 19th) |
| La Vuelta | August 14th – September 5th (Tour dates TBC) |
| Amy's Gran Fondo | October 23rd - 25th |
| L'Étape Australia by Tour de France | December (Event dates TBC) |
| Bespoke | Anytime, anywhere |
| Australian Experience | Various (Tour dates TBC) |
| Girona Experience | Tour dates TBC |
To ensure you receive first word on all trip launches, promotions and big news – Sign-up to our database via our
website's homepage
(at the footer) and we'll keep you in the know as we go!
The Mummu Cycling team